Rate Now
Share Your Experience
Have you seen Dr. Gloria Wright?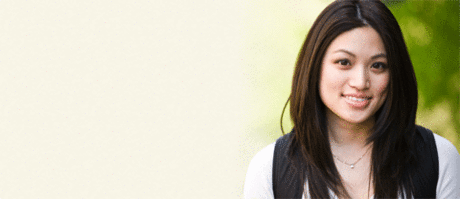 Birth Control
Get the facts about birth control so you can decide which type is right for you.
35 Ratings with 13 Comments
1.0 Rating
October 31st, 2016
Waiting and Waiting
They give you an appointment at 9 be there 15 minutes early. Waited in the lobby over 1 hour had to ask when I was going back? "Your next in line they are cleaning rooms?" another person in waiting room stated "they are cleaning rooms" after getting back there waited another 30 minutes to be told by the doctor "I'm sorry but the other patients took longer, than expected" Doctor is very nice staff lacks communication with front desk to make them aware of wait time. That way they can call patients and move there times not come and sit there and be upset!!!
1.0 Rating
September 6th, 2016
The worst staff you could ever deal with regarding your health.
The Doctors are in line with their counterparts however their staff is the worst. There are plenty of medical facilities you can choose from in the area so don't go with this group and let your health fail. I heard the front assistants make fun of a patient that they were giving the run around since she was "rude" to them. The Dr told me I needed a referral and needed to see the Specialist ASAP. It has been 5 days now and the front office still hasn't sent my referral to my insurance company. According to the front office person that I apparently interrupted from eating her breakfast as she chomped in my ear, the office no longer has a referral person so she has no clue when my referral will actually happen. She said I could call in each day to see if the referral has been approved.
1.0 Rating
March 10th, 2016
Find a different Dr.
1.0 Rating
February 4th, 2016
Customer Service THE WORST
I called three times. Was immediately placed on hold for 5 minutes the first time I called. Gave them my information to check to see if my insurance was valid. They never called back. I called back a second time and they put me on hold for 15 minutes and no one ever clicked back to say, "we'll be right with you". I hung up and called back a third time and they answered the phone only to tell me the lady (only lady) that handles insurance is in a meeting.
1.0 Rating
February 3rd, 2015
Human Resource Specialist
I call in today for a refill on 2 of my prescriptions gotta a call back from Linda, I had mention to her that I was a new patient of Dr Wright and that I provide a list of all my medications and that I need a refill on two, Naproxen and Ibuprofen she told me that I had to come in a make an appointment , my arm was in pain and the last doctor would refill this without an appointment, I am a grandmother raising a grandson and a daughter only one income and really can afford to come in each time for a refill of my medications I thought the purpose to provide a list is that the Dr Gloria Wright would be just able to call in, what I got from Linda, she was very nasty, rude, disrespectful, won not let me talk and explain, very unprofessional, she also mention to me that I always complaint, and that I am never happy which is not true. I really don't appreciate any of her rudeness and comments. I ask the Assistant Kasey, for Dr. Wright to call me. I can't see Ms Linda working and treating new patient in this matter. The good thing is that I like my Doctor and hate to leave because of Linda can the Doctor Wright call me please
3.7 Rating
March 19th, 2012
1.0 Rating
January 5th, 2012
Horrible staff and unprofessional physicians
Very rude and unprofessional staff - including the Physicians and the PA. Do not ever waste your time or trust your medical care with these people.
5.0 Rating
June 23rd, 2011
Excellent Doctor
Dr Gloria Wright really impressed me in many ways. The office wait was minimal (it cant always be as short as it has been the 4 times I have been in the office).She listens (and hears) what you are saying and schedules tests appropriate to what she hears you say. She actually spends time asking you questions!In addition, she is not afraid to talk to you about your thoughts as they may identify the actual health issue. (Dont expect her to be a counselor, but she actually asked questions on my attitude based on test results!)I read the other comments on staff and there must have been major changes as I have not seen the same. I have had great follow up and interactions with the staff.
3.7 Rating
January 6th, 2011
Doctor is a listener and teacher, Staff not so good.
Dr Gloria Wright is a good doctor. She takes the time to listen and will talk to you about her diagnoses and teach you about your health and how to improve it. Her staff is absolutely awful, possibly overworked. They are rude and don't follow up and usually argumentative and defenisive if you ask questions. I have almost left Dr Wright just because of her staff, but for now, she bears more weight because of her expertise and mannerism.
2.0 Rating
October 1st, 2010
Good News Bad News
First the Good News: Dr. G. Wright prescribed bio-identical hormone replacement, which at the time, I needed badly. She didn't charge like other ...
1.0 Rating
August 19th, 2010
She is good, but way too busy -- RUN!
It's really sad that she doesn't seem to be able to say "no" to new patients. The quality of my care has slipped since they first ...
1.0 Rating
June 3rd, 2010
Courtesy and Professionalism