Rate Now
Share Your Experience
Have you seen Dr. Gobinder Chopra?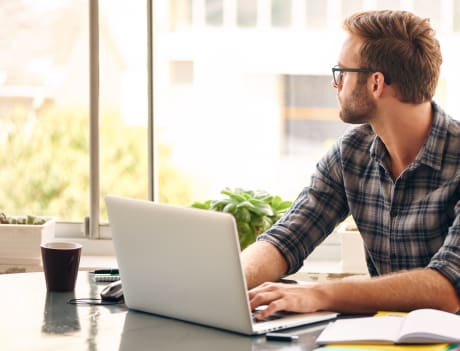 Adult ADHD
Get the facts about attention deficit hyperactivity disorder (ADHD) in adults, including the different types and symptoms of each.
51 Ratings with 20 Comments
4.0 Rating
April 10th, 2017
Been understanding for more then ten years
1.0 Rating
July 1st, 2016
Run do not walk...
5.0 Rating
July 1st, 2015
1.0 Rating
March 3rd, 2015
No second opinions
Called Dr. Chopra's office today to make an appointment after a friend reccommended him. I have MS and am currently being treated by another neurologist in town who doesn't seem to care about me. I was told by the office staff and the office manager that they don't do second opinions or take on patients that are currently under the care of another doctor. Guess I will have to keep on looking for a neurologist who has a heart.
5.0 Rating
January 26th, 2015
Does anyone believe in giving the benefit of the doubt?
He doesn't't get paid for being sweet , so for get the bed side manner an get to the point. He goes by what he hears he is very knowledgeable he is a teacher. You need to go in there with the right questions??? So think about what you are going to say have it on paper.I am apatientof his, or might I say I was.But like the rest of you I didn't give him a chance I'm sorry for that.that's why I'm writing this because I believe everybody deserves a chance just because you don't believe in the way they do things doesn't make them wrong.he doesn't need to pacify us we just need his knowledge. So if any of us are perfect we can speak the first word.
1.0 Rating
December 10th, 2013
Do not see this doctor
When you have a problem you need a dr who cares and listens. You may see the doctor for a while, but all that goes on is him telling you what he believes only based on tests. All head injuries are different, and there still is a great deal not known about the head or headaches. You will not be heard, you will looked at like you're lying, and you will be treated terrible by the incompetent nurses. When an emergency occurs you will not be able to get in, they won't even bother to try to get you in, if you leave a message no response, and when you do finally see chopra be has nothing new to add. He's best described as a text book, with no bed sign manner, and doesn't look outside of the box. After seeing a few different doctors prior to seeing him, I highly recommend another. Check reviews before making an appointment that is my best advice.
1.0 Rating
May 18th, 2013
Dr. No Good !
This doctor chopra never lets me finish a sentence he's not trying to hear any feedback from me nor does he care about his patients. Before I can ever finish telling him my problems he says follow me and before you know it he has me checking out with his receptionist to set up for the next appointment. To me that is just downright rude and I've been a patient of his for over 2 years all he does is see me for 3 minutes and tells me to keep taking them meds even when you keep telling him the meds makes me feel more worse. Beware of this Dr. Chopra he tends to be in a rush every time and all you are is a number to him.
1.0 Rating
October 13th, 2012
Dr Chopra obviously does not have concern for his patients. He is really rude, insensitive and not knowledgable. Actually the worst doctor I've yet to experience and have experience with many! Unfortunately ..
5.0 Rating
September 20th, 2012
Grateful Spouse
5.0 Rating
August 24th, 2012
5.0 Rating
August 19th, 2012
Extremely Pleased
1.0 Rating
August 7th, 2012
REALLY NICE STAFF TERRIBLE DOCTOR
I WENT TO SEE THIS CHOPRA. WHILE IT WAS EASY TO GET AN APPOINTMENT, ONCE I GOT THERE, HIS STAFF DID A NICE JOB, BUT HE WAS TERRIBLE. ITS NOT THAT I CANT UNDERSTAND HIM, WHICH WAS MOSTLY TRUE, ITS THAT HE JUST SEEMED IN A HURRY TO GET TO HIS NEXT VICTIM...OOOPS PATIENT. THEN I HEARD HIM YELLING AT SOMEONE IN HIS OFFICE...SAVE YOUR TIME AND MONEY.