Rate Now
Share Your Experience
Have you seen Dr. Godfrey Fondinka?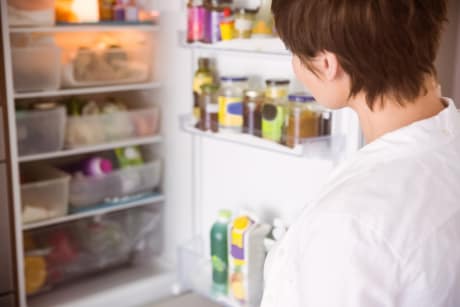 Binge Eating Disorder
Get the facts about binge eating disorder, including symptoms, causes and related conditions.
27 Ratings with 10 Comments
1.0 Rating
November 12th, 2012
Never Again
THis Dr is rude to his employees. The wait time is about 1 hour long when u have an appointmen. He does not spend enough time after he has been late. The only reason I would come back to that office is because of The Nice Medical Assistant that worked there in 2010 she is no longer there and she was great, nice, and pleasent. But This DR was so mean to her .....I dont know why
1.0 Rating
August 12th, 2012
I recently went in for a visit to get a referral. He approved the referral verbally. It has been one month and he still has not signed my referral and turned it in to my insurance so I can see the specialist that I very much so need to see. I am very disappointed with the care I've received at Dr. Fondinka's office.
5.0 Rating
June 23rd, 2012
Yo this is real talk
1.0 Rating
February 24th, 2012
Worst physician I've ever seen
Don't use this Dr. If at all possible. You will wait for well over an hour I've waited up to three hours just for a routine visit for prescription refill. After that I go to the pharmacy and he has written the prescription wrong. So I go back to his office to have it corrected. Go back to the pharmacy and lo and behold its wrong again. I go back the second time and my prescription is if a lower dosage and instead of three times per day it says two times per day. I honestly think this doctor is on drugs.
5.0 Rating
February 18th, 2011
Ms
1.0 Rating
February 1st, 2011
DO NOT GO HERE. Unless you don't mind waiting hours to see the doctor with an appt....
The first time that I went to this doctor I was there for over 2 hrs. They used the excuse that I was a new patient. Then I was very sick and came in during their walk-in hours. I waited for 3 HOURS! Then I waiting in the room for another 45 minutes. My total visit time was almost 5 hours.When I had a sinus infection and I continued to call them, they never got back to me. Then when calling about a prescription that I really need, the doctor answered and YELLED on the phone with me. For no reason. Completely rude and definitely not professional. Will not be going here again.
5.0 Rating
December 27th, 2010
Excellent Doctor
I think Dr. Fondinka is a very excellent and caring doctor. He takes his time with his patients and listen to them that is what I like the most.
1.0 Rating
October 30th, 2010
My appoinment started off bad and then got even worse...I went to check in and none of the nursed created me at all. They complained I filed my paperwork electronically when the website told me to do so.I waited for about an hour and a half to see him.He was very kind the first time I spoke with him. He told me he would e file scripts for me.The following night I went to the pharmacy to get the scripts and they said they didn't have anything.The next day I went to get blood work and the nurses wrote down my information and were very kind in the morning and told me they would let the doctor know the scripts were never filed. I called that day at 3:30 on my way home to make sure the scripts were filled before going to the pharmacy and they told me it would be ready at 5:00. Went at 7:30 to pick up and still were not called in. Called the office and got an answering service so I left my message and my problem. Doctor called me back and asked witha rude tone, Why are you paging me. I explained about my perscription and he told me he was the pharmacy fault and I must not understand it was an E-script then said the nurses did not give him the message then when I kept explaining all the things I have done to make sure my script was called in he told me I was wasting his time... VERY VERY UNPROFFESIONAL!!!!
5.0 Rating
June 11th, 2010
AWESOME
VERY KNOWLEDGEABLE, COURTEOUS PHYSICIAN. I WOULD DEFINITELY RECOMMEND HIM.
1.0 Rating
January 31st, 2010
Emergency Room Visit
1.0 Rating
April 8th, 2016
Nearby Doctors

Dr. Godfrey Fondinka is similar to the following 3 Doctors near Fayetteville, NC.