Rate Now
Share Your Experience
Have you seen Dr. Gordon Comstock?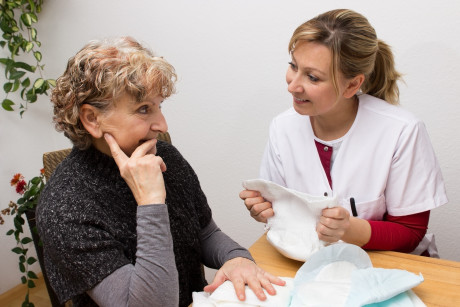 Urinary Incontinence
Learn about the symptoms and causes of urinary incontinence or urge incontinence.
10 Ratings with 4 Comments
2.3 Rating
August 9th, 2012
I went for comstock m
1.0 Rating
November 14th, 2010
not very current with medical field updates and status's
Doctor Comstock is not a physician I would recommend to anyone for a professional visit. 1) He's not a very good listener.He doesn't speak clearly so he's difficult to hear and talk with. He also talks over you when you do answer.2) He can be physically pushy when doing his physical on you. An example- he pushes you down for physical and doesn't ask permission before touching you, he just starts doing it.3) I've gone to him a couple of times for bruises and possible broken bones. Instead of sending you for an x-ray he pokes at it and asks "Does that hurt" when it's obviously swollen and black and blue. Then he massages the bruised area which can actually add to the problem.
2.3 Rating
March 17th, 2010
OK Doctor, GREAT PA, LOUSY Secretary
Dr. C isn't a horrible Dr, but he is by far good. He talks to you for a few minutes.. with his eyes closed and his hands in his belt. Is quick to diagnose with what he thinks is wrong, write a script and shove you off. Very minimally ever does preliminary work (blood work, xrays, referrals, ect) seems to know it all. Often rushes and doesn't answer majority of concerns. His PA Linda Cole however is VERY sincerely nice. She often takes the time to listen to you, do preliminary lab work, and more often than not sends you out, versus trying to care (which gets annoying in itself) To deal with the doctors, is one thing.. however their secretarial staff, the head secretary; Ida in particular, is AWFUL. I have never seen some one so ignorant and rude throughout any doctors office I have ever visited. When you call to make a preventative appointment (flu shot, physical, ect.) you are instucted they are to busy and are saving their shots&time for the people that really need it and to go to Walmart for vaccines. (Quite the charmer huh) When you call for a md referral you often get belittled and impressed upon that you are a nuisance and interrupting her day. When you are truly sick, if she feels they are apparently too busy to see you, she states that they are too busy and that is what Urgent Care and Emergency Rooms are for. Around here there is not an overwhelming choice of PCP's, however we are actively searching for a replacement. We like our doctor, but you cant get through the office staff to get to the md, so it just isn't worth it...If you are a new patient, Id reccommend looking elsewhere.
5.0 Rating
March 17th, 2016
1.0 Rating
February 10th, 2015
1.0 Rating
January 23rd, 2015
5.0 Rating
July 26th, 2014
2.3 Rating
October 20th, 2010