Rate Now
Share Your Experience
Have you seen Dr. Grace Shin?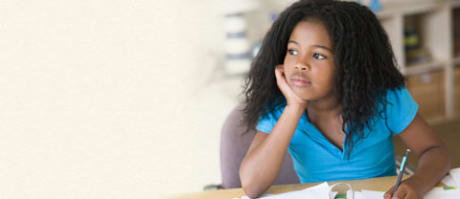 ADHD
Attention Deficit Hyperactivity Disorder (ADHD), including the different types and who gets them.
Quality Rating
Highly Satisfied
22 Ratings with 12 Comments
5.0 Rating
August 3rd, 2015
I consider Dr. Grace Shin to be an execellent Physician and Surgeon. Dr. Shin diagnosed and explained my eye condition to me so I knew exactly what the problem was, what was to be expected in the near future with and without surgery. After several months, I decided to have the surgical procedure done. The hospital were my surgery was done, Las Vegas Surgery Center, have the most caring nurses they deserve much credit . My surgery was done without any problems, the double vision was gone and I'm back to normal, 20/20 with my normal prescription glasses. Any questions I had when I called the office were always returned immediately. All I can say, if you need an excellent Surgeon, make an appointment with Dr. Grace Shin.
5.0 Rating
April 15th, 2015
Dr. Grace Shin I had a detached retina repaired by a Doctor in Tucson. As a result of that operation I had the sight restored in my eyesight restored but my eyes were very much out of line. I just barely passed the eye exam to renew my driver's license. When I moved to Las Vegas on the recommendation of Dr. Hamilton I went to see Dr. Shin. Dr. Shin felt that she could help me and she did. I had a total to two operations. The first corrected most of my alignment problems and the second corrected it to where I now see 20/20. I consider myself to be an active person and being able to see makes all my activities more enjoyable. I tell anyone who will listen that I whole heartily recommend Dr. Shin to address your vision challenges.
1.0 Rating
March 20th, 2013
What happened to doctors who care about patient care and respect?
5.0 Rating
November 5th, 2012
1.0 Rating
October 23rd, 2012
All Day Affair
I think Dr. Shin knows what she is doing, but I waited 4 hours for my appointment. That's ridiculous. I could hear everything that was going on in the office around me. I know for a fact she wasn't even in the building for half of the time. I heard lots of gossiping going on. I heard the staff chatting and laughing and then clearly talking about other patients(and not necessarily about their medical conditions.) Very unprofessional. I was treated like another number, with absolutely no respect for me, my child or my time.
3.7 Rating
January 26th, 2012
length of stay
The wait time and whole time you are at the office is about 3 hrs EVERYTIME! They leave you in the waiting room for at least an hour before seeing you, then you go in to a tech, then wait again, then go in to see dr, then wait again. The whole visit shouldnt take more then 1 hr. to take 3 hrs when u have kids is absolutely rude, and ridiculous. Shows the Dr. doesn't care about you at all.
1.0 Rating
October 24th, 2011
Over 2 Hour Wait for a 5 minute visit
Appointment at 9:20, waited until 10:45 then the nurse escorted us back, took a few notes in a room, and the escorted us to another waiting room with others until 11:55. Was moved to screening room where we waited til 12:20 for Dr. Shin to finally come into the room. She was done with her exam at 12:25. RIDICULOUS! They overbook their appts, and the staff is very rude. Dr. Shin has BAD Bed-side manner. Would never go back.
5.0 Rating
September 30th, 2011
Love her
5.0 Rating
February 18th, 2011
We LOVE Dr. Shin!
5.0 Rating
December 12th, 2009
Best of the Best
5.0 Rating
May 8th, 2008
Excellent Pediatric Ophthamologist
We have been to many but I feel the most confident with her. She spends a lot of time with my daughter, despite her behavioral difficulties. She seems to understand the complexity of the medical issue. The only complaint is the waiting. The office staff is excellent, one of the few best we have been to in Las Vegas.