Rate Now
Share Your Experience
Have you seen Dr. Graciela Moreno?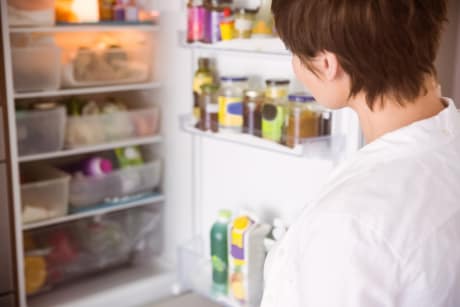 Binge Eating Disorder
Get the facts about binge eating disorder, including symptoms, causes and related conditions.
Quality Rating
Highly Satisfied
33 Ratings with 12 Comments
5.0 Rating
March 9th, 2017
GREAT !!!
1.0 Rating
July 8th, 2016
5.0 Rating
March 1st, 2012
New patient
New patient appt: Unlike the previous review, the staff and doctor were very professional and courteous. When setting up my appointment, the staff obtained my insurance info and my personal info in order to confirm my benefits. They even called the day before the visit to review my benefits. This year, my husband's employer changed some of our benefits (unknown to us). This year we have a deductible. The staff informed me that I would need to pay the office visit as part of my deductible. I will admit that I was upset of paying a deductible, when my family had paid a copy in the past. So I wss prepared prior to my visit to expect to pay for my visit. The staff explains my insurance brnefits, in order to avoid any surprises.So the previous review looks like the patient was not familiar with her insurance benefits, and reacted by giving a negative review because she did not like her benefits. As a patient, it is my responsibility to know what my benefits are, and to select a clinic/doctor that is in network with my plan. Why blame the doctor or their staff for the shortfall from your i?By the end of my first visit, I was so impressed with the doctor and the staff that I set up appointments for my entire family.
1.0 Rating
January 15th, 2012
5.0 Rating
June 18th, 2011
Great Doctor
5.0 Rating
December 5th, 2010
I trust her
Being a military wife I have seen quite a few doctors, and dealt with not just a few clinics. After nearly 35 years, I have found a physician that I believe will take care of my health and I trust her. In my experience she has taken time to listen, consider and then deal with whatever issues need to be dealt with first. She has been what I wished to find in a personal, family physician.
5.0 Rating
September 30th, 2010
My family and I have been seeing DR Moreno for three years. We really like this team they work well together, only problem has been wait time.
5.0 Rating
August 27th, 2010
A TRUE FAMILY DOCTOR
My entire family has seen Dr. Moreno over many years. She is very thorough by explaining what will be prescribed, administered, or tested. She actually treats you like one of the family. Her care and concern is quite genuine. We have not felt rushed through in any of our office visits. She does tell you how it is--she is always straight and honest with you. I know that she will be forward and truthful, no matter the issue or illness. I know she has had a difficult time with hiring good staff, but it seems that she is not the only doctor who has this dilemma. Any office can have the best staff, but the worst doctor. What is most important is the qualifications and competence of the doctor. That is why my family trusts her and her medical judgment. I just say enough about Dr. Moreno. I do recommend her to my co-workers and friends.
2.3 Rating
May 30th, 2010
She's lost our business
My wife and I have been seeing Dr. Moreno for years. Her office was nearby and easy to get to for us both. Last Thursday my wife went for a follow-up visit and when the office staff took her vitals found my wife's blood pressure to be over 300. They called EMS who took my wife to the hospital. Since then we've heard NOTHING from Dr. Moreno. She was concerned enough at the time to not want my wife to die in her offices, but is not at all concerned if my wife is still alive or dead once we had left with my wife on a gurney and me following looking like I'd been hit by a truck. This doctor only cares as much as she's required. We'll never go back.
3.7 Rating
May 26th, 2010
Dr. Moreno is great - but her staff is horrible
Dr. Moreno is a wonderful doctor - she does not try to rush you out - she takes the time to talk to you. Her staff - however - has a solid reputation of being lousy. It is absolutely painful to make appointments with her. I do not know where she finds these people, but I wish she would improve or upgrade her hiring criteria!
3.7 Rating
May 19th, 2010
One of the best family dr.
3.7 Rating
October 23rd, 2009
Great Doctor but lousy staff
Dr. Moreno is a great dr. but she seems to always hire unqualified receptionists. They don't seem to want to do the foot work. Takes them for ever to answer the phone most of the time when i call i'm sent to voicemail. I've had to leave several messages with no luck. I have to constantly call back then they give attitude for bothering them. I don't know if Dr. Moreno is aware of the lack of effort her staff is giving which in turn looks bad on her. She is a great Doc. but just needs to be shown the light about her staff and hopefully will be blessed with better workers.