Rate Now
Share Your Experience
Have you seen Dr. Grant Henry?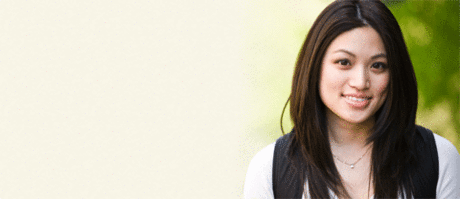 Birth Control
Get the facts about birth control so you can decide which type is right for you.
Quality Rating
Highly Satisfied
58 Ratings with 18 Comments
5.0 Rating
November 3rd, 2016
Great Doctor and staff
Dr Henry is the best Doctor I have ever had. He spends time with you in the exam room, gets to know you. Greets you by name, says hello to you outside of his office. I witnessed him in a restaurant one night going from table to table, mine included saying hello to all his patients. I recommend him to everyone.
5.0 Rating
August 31st, 2016
Amazing!
Dr. Henry is an amazing doctor and his staff are first rate and very professional! Dr. Henry and his staff listened to every problem and even helped dig deeper into each one to help find the underlying problem. Since it was my first visit he ran all new tests, not relying on past tests from previous doctors which was a breath of fresh air. He listened to me and gave me answers, and even though they may not have been what I wanted to hear at least I know now what I need to work on.
5.0 Rating
July 2nd, 2016
5.0 Rating
November 17th, 2015
I have the pleasure of having Dr.Henry as my Primary Doctor,After having so many bad experiences with many Dr's , I finally found Dr.Henry who takes the time to hear my concerns ,listens to my health complaints and takes the action and issues tests to be done .He is mind set to find a cure ,and that is exactly what i had been searching for ,,a Dr who will find a cure for my illnesses.I am so satisfied with Dr Henry that I have made trips from Pensylvaina just to have him examine me .NO WAY will I ever consider leaving DR.HENRY and change to a different Dr.I finally found some one who makes me feel important,some one who has excellent bed side manners,someone who spends time listening to me,and someone who actually cares about his patients.
5.0 Rating
June 9th, 2015
Great dr
1.0 Rating
May 29th, 2015
NO ONE UNDER 50
If you are 50 years young DO NOT CALL THIS DOTOR !!! He is NOT A FAMILY Physician, God help us all over 50 and needing a DOCTOR !!! I have virus and cannot find a family doctor without AGE LIMITS REALLY!!!!
5.0 Rating
March 27th, 2014
The best doctor I have ever had
Dr. Henry is so kind and caring, and he takes the time to listen to his patients, even when the office is really busy. I have a lot of medical issues, but he takes the time to address all of my concerns, and allows you to really be involved in your treatment. I have seen a lot of arrogant, condescending and judgmental doctors who barely look at you when you are speaking, but he is not like that at all. As a patient I always felt comfortable and respected; it's nice having a doctor who actually remembers your name and will say "Hello" to you outside of the office. His nurse Margaret is very sweet, I like her a lot; and the office staff is very friendly and polite. Unfortunately I changed my insurance without checking to make sure his office accepted my new plan, so I have to find a new primary care doctor. I was upset when I found out I had to find a new doctor. I recommended Dr. Henry to all of my family and friends.
5.0 Rating
January 26th, 2014
one in a million
I went in to have my blood work tested because I had been feeling bad at the time, thinking maybe I had a thyroid disorder. I had just lost my mother and had a miscarriage also. I felt as if I was about to crack and I never cry. I found myself crying as he began to ask why I was there. I explained to him everything that had taken place and that I had no emotional support. He genuinely listened and instead of writing me a prescription for depression meds he referred me to a counselor. I realize that to some people that doesn't mean much but to me that says a lot about his ethics. I would definitely recommend him to anyone that wants a real doctor and not just a statue with a prescription pad and pen.
1.0 Rating
January 3rd, 2014
Missed diagnosis
Several years ago I took my daughter to see Dr Henry. She had been having trouble with her tonsils always getting infected. Dr Henry showed little concern and stated that it was common to have large tonsils (hers almost met in the center of her throat. He was no help at all and certainly didn't refer her to an ENT. After we decided to go to an ENT ourselves, he DEFINITELY recommended tonsil removal and she hasn't had any problems since. WOULD NOT recommend Dr. Henry to anyone! PS - I only gave 1 star as you cannot give lower or I would have!
5.0 Rating
April 10th, 2013
5.0 Rating
April 8th, 2013
No other doctor around like Henry