Rate Now
Share Your Experience
Have you seen Dr. Gregg Shore?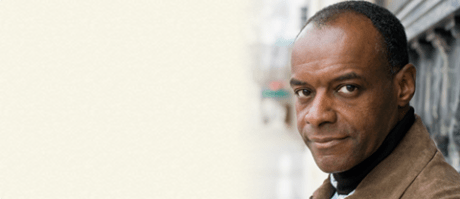 Colonoscopy
Get the facts about colonoscopy, including how and why it's done and doctors who perform the procedure.
38 Ratings with 19 Comments
2.0 Rating
September 20th, 2017
Continent illegally
1.0 Rating
May 16th, 2013
Left stranded
1.0 Rating
February 14th, 2013
Hope you have better luck. :/
Consult non-surgeons as well. This experience was traumatic and was unsuccessful. Went in for a consult and Dr Shore signed me up for PHH (less invasive). Woke up from anesthesia and was told he instead needed to perform a hemorrhoidectomy. I would never have elected for this surgery. I had told work I'd be back in 3days and was back in 2 months (with the help of long bathroom breaks and heating pads). Though not ideal, this was not the worst part. The pain was shockingly intense and I had to beg for pain killers (I appreciate that they do not want people to become dependent but I just needed something until I recovered as it was the most excruciating pain ever ...they refilled and I had no problem stopping after healing). Also shocking- I went in for a consult a month or so following the procedure and pointed out that I was concerned that a hemorrhoid remained ...DrShore confirmed it was a hemorrhoid (not swelling), asked if I had been taking colace and eating properly (I had), and suggested another surgery. I started crying. The nurse Barbara is great ...she said that surgery was just one option to comfort me. Dr Shore spent enough time with me. He was too quick to the most intense surgery (no talk of prevention etc), and unfortunately the surgery was not successful (and the recovery was the most pain I remember experiencing in my life (I was 26 at the time and I'm now 30yrs old) I never fully recovered, though some hemorrhoids were removed some remain. Additionally, I have intense shooting pain during my period. I am getting married in a few months but not planning on having kids naturally (looking into adoption) because I am terrified -- i can't imagine labor/pregnancy worsening (swelling, pushing, ripping) the hemorrhoid/area. I do not want to go to another surgeon because I don't want to risk having another experience like this. I wish you all the best.
5.0 Rating
October 23rd, 2011
Seeing the Doc.
5.0 Rating
August 7th, 2011
Look no more !!
5.0 Rating
July 30th, 2011
My two experiences with Dr. shore
I suffered from terrible IBS all of my life and also developed a rectal prosper due to severe constipation which required immediate surgery.From the moment I entered his office, I was met with concern, compassion and excellent treatment and care. His nurse Barbara was excellent, and due to her warmth became so friendly, many times I could call the office and have her answer a simple question. She had many of the same issues I did, so she readily gave me advice and ideas of how to cope even after I returned home after surgery. Dr. Shore took his time answering my many questions and was kind and patient. He saw me often after surgery and was very gentle and thorough when checking my wound stitches. My overall experience with him was excellent and I could not recommend him more to anyone in need of a more excellent doctor.
5.0 Rating
July 7th, 2011
overdue thanks
my son who has suffered from Crohn's for nearly 20 years has had many surgeries and hospitalizations. After being told he needed an ileostomy in 2008 and 2010, we found Dr. Shore who not only performed surgery on the colon, sparing an ostomy, but it was the best surgery experience we have ever encountered. His nurses Barbara and Fran made us feel like family. Here it is a year and a half later and he is doing better than he has in over 10 years. I cannot thank them enough for changing his life. Unfortunately, we are veterans at hospitals/doctors, and I can say unequivocally that Dr. Shore and two other doctors have been godsends to us. If another surgery is required and more than likely it will be, Dr. Shore will be our surgeon of choice!!!!
1.0 Rating
March 24th, 2011
This guy is TERRIBLE
Maybe the worst experience I've ever had with a medical professional. He became impatient and angry with me when the pre-op team didnt start the IV quicj=k enough. I received no main meds due to him filling out the prescription wrong resulting in a second trip to the hospital. Never followed up with me after the surgery instead gave my spouse a 20 second explanation. It's now been over a month, and I'm still having issues, and he's never attempted to schedule a follow up. Stay away from this guy!!
1.0 Rating
February 22nd, 2011
Just not a very nice guy
1.0 Rating
November 18th, 2010
need hemorrhoid surgery
get at least 3 opinions. thought 2 would do but what a mistake. this was the most horrendous thing i have been through in my life and the answer i got back was "you really should not be in this amount of pain at 2 weeks" i was in extreme pain for 2 months until i sought help from another surgeon who took me back to the OR within 15 hours of our first visit.. Glad to say 1 week later i'm almost 100%. Be very careful about this type of surgery and also about the interaction with the surgeon before surgery.
5.0 Rating
June 19th, 2010
5.0 Rating
May 5th, 2010
Recommended