Rate Now
Share Your Experience
Have you seen Dr. Gregory Berault?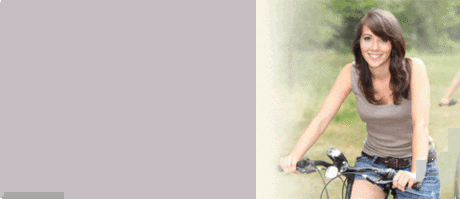 Endometriosis
Get the facts about endometriosis, including symptoms and parts of the body that may be affected.
Quality Rating
Highly Satisfied
33 Ratings with 9 Comments
5.0 Rating
March 4th, 2016
I RECOMMEND Dr. Berault!
The wait was very quick! I was in and out. It was my first time, and they made sure that I was super comfortable. I hadn't go to the doctors in a couple of years, and I can say he made all my fears go away! He is super sweet, and he listened to me about what was going on. I HIGHLY recommend this doctor! He makes sure that you are completely comfortable in the settings around you.
5.0 Rating
April 28th, 2015
Love this Dr.
1.0 Rating
January 18th, 2014
I had one really big problem with this doctor
I had swollen axillary lymph nodes that were more prominent when I sat up and told him about this. He did feel for the lymph nodes but told me this was not the case. Around 9 months later I went to the va doctor and I talked to him about this issue. I told him I passed a mammogram but the last doctor could not find the lymph nodes but now even more palpable. He said he could feel them and ordered an ultra sound I addition to the mammogram. It turned out that I had two tumors and by now lymph node involvement. This doctor did not listen to me and took the view that I was stupid
1.0 Rating
July 15th, 2011
Cold, unfeeling, meet The Living Dead - Dr. Berault
Rude, curt, and cold office staff, mirrored by Dr. Berault later in the visit. It was quick, but completely unresolved - I set up an appointment to discuss an alternative method of birth control other than oral contraceptives, but was not taken seriously or given the time of day, nor consideration for the moment. Blank, joyless, as sterile as anyone could hope. If you're looking for the dark side of objectivity, you've found your man. I suppose as long as I'm a patient who is shilling out pennies compared with the women that come here to spend thousands of dollars having children, I can understand the poor service. Gives me no hope for the medical profession in general, and has made me wary of ever going to see another gynecologist. Shameful.
3.7 Rating
June 5th, 2011
Great if you just need him for yearly exams or "normal" child delivery
I always appreciated Dr. Berault's professionalism and bedside manner while I was getting my yearly exams. When I became pregnant, I was VERY spacific about my birthplan to have as little medical intervention as possible. My prenatal exams were always quick and easy, and Dr Berault answered any question I had, however I felt that I was always rushed. He never asked "Do you have any questions?" If I had a question, I always had to stop him before he rushed on to another patient. My first "red flag" was when he looked at my chart only three weeks after an ultrasound to remind himself the sex of my baby. Now I understand I am not his only patient, but I would hope he would at least remember that much. The lapse in memory is truly a sign that his patient load is WAY to heavy. Also I had to remind him over and over again that I wished to have a drug-free delivery with as little medical intervention as necessary. When my due date came and went he insisted on inducing. And while we had already discussed that if this were the case, we would do it by breaking my water, NOT with pitocin (as I had stated several times before) he still assumed that I would be on a pit drip. The morning of my induction, I actually went into labor naturally. But rather than let me progress slowly, he said we should break my water anyway to "move things along". It is my opinion that breaking the water caused the umbillical cord to be pinched, so when I had a contraction, my baby's heartrate dropped dramatically. I had to go in for an emergency C section. (As far as the surgery went, Dr Berault was efficient and skilled.) While I DO believe the C section was appropriate considering the circumstances, there was a possibility it would not have been needed had he not insisted on breaking my water to induce labor.Bottom line, Dr. Berault is awesome if you only need him for yearly exams, or if you'r willing to do childbirth his way. But my personal experience made me feel like just another number. While I understand this was not his first pregnancy, it was mine and I couldn't help but feel his nonchalance made it a bit less special.
5.0 Rating
January 17th, 2011
GREAT DR!
5.0 Rating
October 21st, 2009
PREGNANCY
5.0 Rating
March 26th, 2009
He`s an excellent doctor!
I went to him for my pregnancy and after I also had a tubaligation done the same day I had my baby and he was always there for me and when I called the office for any problems he was glad to help he is also my sister in-laws,and my cousins gyno we have no problem with he is great.IF YOU ARE LOOKING FOR A GYNO HE IS YOU GUY!
2.3 Rating
January 2nd, 2009
Nearby Doctors

Dr. Gregory Berault is similar to the following 3 Doctors near Slidell, LA.