Rate Now
Share Your Experience
Have you seen Dr. Gregory Caputy?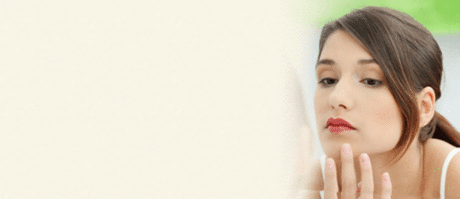 Acne
Get the important facts about acne, including the different types and what causes it.
18 Ratings with 8 Comments
5.0 Rating
October 16th, 2016
Perfect
I had an augmentation done almost 20 years ago and Dr Caputy did a beautiful job. I have learned there are eany body image reasons why a person might decide to opt for surgery. Many are very superficial but some are psychological. Dr Caputy recognized my situation and connected with the reason I wanted this work. I have never before nor since had work done on my body. I have no regrets. Dr Caputy was the right man for the job when it came to my case. The work he did was perfect and his staff was amazing.
5.0 Rating
December 4th, 2015
Past patient
Let me start by saying if you want a quality procedure not a quick fix and are willing to follow his directions your results will be as awesome as mine!!!! I am 8 years post surgery and my experience was awesome. Price quote honored 6 months after given, awesome staff support. Started off lose 20lbs if you wanna look like I know you do, so I did and the procedure was text book. Drains a few extra days followed post op to the letter and today a scar you can barely see when I'm naked in a bikini never ever seen! I'd give him 10 stars if I could!
1.0 Rating
October 18th, 2014
1.0 Rating
April 10th, 2012
HBe can't inject Botox
1.0 Rating
April 26th, 2011
I was completely dissatisfied and disgruntled with their services. I bought a groupon for laser hair removal, and went in for my first treatment- which was satisfactory. However, when I came in for my second treatment I was in extreme pain, I complained to the nurse 4-5 times of the pain, and she had to stop three times due to my discomfort. I told her this was not normal, as I've had 4 laser hair treatments in the past. She suggested that the level be turned down on the second underarm- which went along with little to no discomfort. However the underarm she had already done immediately blistered and I suffered immense pain for 3-4 hours. I work with Doctors who saw the dark brown burns, as they covered my entire underarm. They informed me these were 3rd degree burns- no wonder I was in so much pain. When I went back to Dr. Gregory Caputy, I told him how upset I was with his nurse that she did not turn down the settings the first time i told her I was in pain, instead she burned my entire underarm before figuring it out- how was I to know, I am not the trained expert! I told him a Doctor had told me I'd suffered 3rd degree burns, and quickly became insolent- quipping back " well, why don't you just go see that doctor to finish up your treatments instead of coming back here!". I was in such shock at his hostility and unprofessionalism. He quickly back peddled when his nurse left the room, and said that I wouldn't be scarred, I'd just have permanent pigment discoloration- which is to me, an altered, worse state than what I started with. The first nurse that did my treatments was wonderful, however- please stay away from the Blonde girl who speaks with an accent. Many of my friends also bought this groupon and suffered the same burns that I did from this woman.
5.0 Rating
March 19th, 2011
Very Happy Cosmetic Patient
I have had a breast augmentation and another procedure. I am VERY happy! Dr. Caputy answered all my questions and concerns..I think I called almost everyday with a concern before the procedure and came in with a few every appointment. He actually talked me down two sizes and out of a tummy tuck. good thing! He knows what he is doing, I look and feel great. The staff was awesome! The care before, during and after were awesome. I will go back for anything else.
1.0 Rating
January 28th, 2011
Alexandrite laser removed most of a tatoo. I was happy with that, so I trusted him to do a scar revision on my mouth and an upper eyelid reduction. He gave me a horrible new scar beside the old one, and five times longer than the original. The upper eyelid surgery was minimal improvement and I still have all the original wrinkles, but now left with a double crease in one lid from stitches he said would dissolve in ten weeks. When I said I was unhappy with the result, he recommended a $5,000 CO2 laser treatment which would remove the entire top surface of the skin of my entire face and said it would fix my eyelid. I opted for the Luminis total FX at half the price with another doctor. Told Caputy I was unhappy with the disappointing and expensive surgeries, and he said "That doesn't bother me a bit!" and hung up on me. In belatedly checking, I could not find that he is a board certified cosmetic surgeon. Is he?? His admission that he just doesn't care contradicts his website. Charming before the surgery, arrogant and defensive about his poor work afterwards. Other patients on other websites have said the same.
1.0 Rating
April 22nd, 2009
Salesman Only~Cut n GetOut!
4.0 Rating
August 5th, 2017
1.0 Rating
November 11th, 2016