Rate Now
Share Your Experience
Have you seen Dr. Gregory Connor?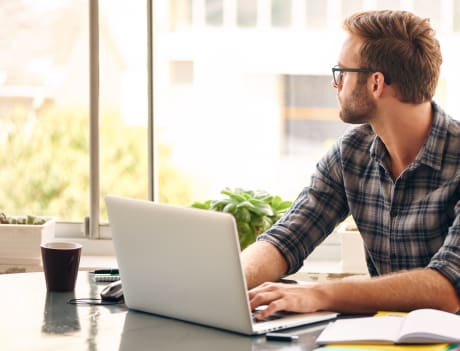 Adult ADHD
Get the facts about attention deficit hyperactivity disorder (ADHD) in adults, including the different types and symptoms of each.
23 Ratings with 10 Comments
1.0 Rating
April 16th, 2017
Failed Diagnosis
I went to see him for numbness in my legs. After he did a test he stated that my nerves were not conducting as normal. His diagnosis was that I had peripheral neuropathy and needed to lose weight. He did not order any additional tests. Due to this misdiagnosis I have had 7 spinal surgeries in a 3 year period.
1.0 Rating
May 26th, 2016
Glad I didn't make it on to see him
I have nerve damage as a result of brain surgery 6 months ago. Looking for a neurologist and tried to make an appointment. Without even knowing what my needs actually were he refused to give me an appointment. He said he didn't know what to do. Really? Aren't you supposed to see a neurologist when you have nerve damage? In hindsight, after seeing his reviews online, in glad I didn't get an appointment.
1.0 Rating
December 4th, 2013
Horrible Dr!
I saw dr Connor ONE time. He handed me a sample of every available migraine meds. I have Chronic Migraine. When I went to the ER during a migraine, they said call Dr Connor in 2-3 days. When I called the rude receptionist said he only see's patients every 2 months. I called again a few days later & he put me on Topamax. By the time I was up to 100mg I started having severe eye pain & double vision AND still migraines. When I called his nurse about this she said it was fine and Dr Connor couldn't help me anymore "go to another Dr". I had to call my pharmacist to ask him what to do. He told me how to taper off Topamax & see an Ophthalmologist, which I did. Dr Pettigrove. He referred me to the Dean McGee Eye Institute in OKC to see a Neuro-Ophthamologist. Dr Connor is a disgrace to medicine.
1.0 Rating
May 27th, 2011
Office Staff Unpardonable!
If you have migraines, find someone else! I was forced to find a new Dr. because my neurologist of 15 years retired. Migraine management is so important to me. Migraine episodes happen even when I'm on preventatives. I called the office for something as I had started a migraine episode and it was getting worse. (what he had previously given me wasn't working).
1.0 Rating
July 7th, 2010
Very unprofessional when I asked him to fill out FMLA paperwork for my job for my seizure disorder. They require an estimate on how often I may have problems in the future based upon my past and his professional opinion, he replied by saying he does not have a crystal ball. Therefore I was denied and if I have to take off work for an extended period of time I will be fired. They explained to him that it's just an estimate, I renew the application every year so if I dont use all the time, it can be lowered next year, if I use more than he estimated than we can increase it! I don't agree with the policy but it's the only way to keep my job! I can't help having a seizure and I'd like to work too!
3.7 Rating
October 25th, 2009
My first visit with Dr. Connor was uncomfortable. But he was able to diagnose my problem, which had eluded my other excellent doctors. Since the diagnosis was of a very serious and untreatable disease, he offered to make a referral for me to go to Mayo Clinic for a second opinion. He and his staff did this promptly. In my second visit Dr. Connor showed that he was indeed very caring and concerned. Mayo Clinic confirmed the diagnosis.
1.0 Rating
May 2nd, 2008
very rude
5.0 Rating
May 25th, 2017