Rate Now
Share Your Experience
Have you seen Dr. Gregory Evangelista?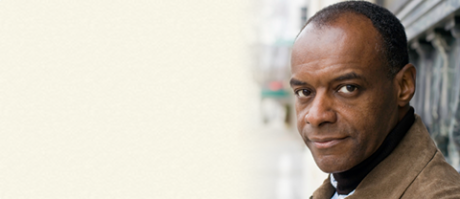 Colonoscopy
Get the facts about colonoscopy, including how and why it's done and doctors who perform the procedure.
49 Ratings with 12 Comments
5.0 Rating
March 14th, 2016
5.0 Rating
March 4th, 2016
5.0 Rating
January 6th, 2016
Great Doctor and Surgeon
I think we go to see Dr Evangelista when we need his Orthopedic surgeon skills. To see someone just complain about " bedside manner" and not mention how skilled of a surgeon he is, doesn't do good for those who truly need his skills. Great Surgeon and truly someone who cares. He has worked on myself, nephew, and my daughter. We are all doing great now. Thx Dr....
1.0 Rating
September 5th, 2015
3.0 Rating
March 12th, 2015
1.0 Rating
June 23rd, 2014
1.0 Rating
November 8th, 2013
Step One: Provider needs to introduce himself to a new patient.
5.0 Rating
August 31st, 2012
Dr Evangelista is a Great Doctor
I had been having pain in my shoulder and was referred to Dr Evangelista. I was sent for an MRI and found to have a bone spur and impingement. I did six weeks of PT and opted for surgery. I went for outpatient surgery and during surgery several tears were found in the rotator cuff. Dr Evangelista was very kind, explained all that would happen. On the followup appointment I asked about the pictures taken during surgery and he explained thouroughly all of the pictures. During the entire experience Dr Evangelista has treated me with dignity, kindness and respect and I HIGHLY recommend this doctor.
5.0 Rating
March 14th, 2011
knee
i was in a motorcycle accident and dislocated my knee. i was seen by another orthopaedic surgeon who got an mri. he told me that all the ligaments in my knee were torn and that i might need an amputation. he recommended dr evangelista. he fixed my knee with cadaver tendons. i can now do almost all of the previous activities.
5.0 Rating
January 26th, 2011
outstanding physician
He fixed my knee. I would recommend him to anyone.
5.0 Rating
March 7th, 2010
This is a direct response to the fraudulent accusations made above. Dr. Evangelista received an emergent phone call from this patient's primary care physician asking that he evaluate a swollen elbow. Even though it was in the middle of his busy office day, he agreed to do so. Dr. Evangelista's scheduled patients were pushed back approximately one half hour to make room for this patient. A thorough history and examination were performed followed by an aspiration of elbow fluid. This fluid was sent to the lab. At no point did it grow any bacteria nor did the patient have any fevers or appear sick in any way. Dr. Evangelista, several days later, once again pushed his office patients back, and evaluated the patient because his daughter, who is reported to be a nurse, was concerned about his blood sugar rising. In the office, the patient had almost no pain, no redness, and a full range of motion. A rise in blood sugar can indicate a number of things, and is not specific for infection as the review above would lead one to believe. The primary care physician in question was out of town, but wanted the patient admitted to the hospital because of the daughter's concerns. This patient was admitted, and also evaluated by the infectious disease doctor, who also stated that there was no clear evidence for infection. This patient was seen on a regular basis in the hospital and continued to have pain free range of motion of the elbow, no fevers, and no other outward signs of infection. His elbow fluid cultures never grew any bacteria. Please note that at no time was the author of the above present during the examinations in the office or in the hospital. Please note that at no time was there ever anything but kind words and thanks from the above patient. Dr. Evangelista is not aware of any threats to call the hospital's risk management department. However, it should be noted that this patient received the highest level of care in the office, which incidentally, inconvenienced a number of other patients. This patient also received the highest level of care in the hospital. The statement about lack of responsiveness is yet another inaccuracy. There was a family request for discussion regarding his care. However, at the time of the request, which was a Sunday morning, Dr. Evangelista was taking care of several critically injured patients some of whom were in the intensive care unit with life threatening conditions. In addition, on that day, Dr. Evangelista was called upon to make the decision on two separate patients whether to proceed with amputations of their legs. He was in discussions with the family members regarding these matters. In addition, Dr. Evangelista was called upon and did evaluate multiple other critically injured trauma patients who required surgery. The above author states that "multiple poor excuses were given." If discussing with a patient and family removing an entire leg is a poor excuse, I'm not sure what a good excuse would be. It is this author's opinion that irresponsible behavior such as the evaluation above, will continue to damage our fragile health care system and limit access to doctors and hospitals. I think that the Arizona community should feel secure in the fact that physicians continue to make enormous personal sacrifices to provide care, even on Sundays.
2.3 Rating
February 15th, 2010
Uncaring, poor social skills, not good with elderly patients
Poor bedside manor. Does not make eye contact with patients, family. Brusque with his comments- example: my 89 yr old dad saw him for an infection and told him that his blood sugar jumped dramatically ( a sign of infection). Evangelista dismissed him by saying, "that's not my area". Sent him home saying, there's nothing else I can do for you. I called the internist who hospitalized him immediately. The man is rude and should not be dealing with elderly patients. He can't make eye contact with patients or family. While dad was hospitalized he finally returned a phone call when we threatened to call the hospital's Risk Management. He offered multiple poor excuses for his lack of responsiveness.
Nearby Doctors

Dr. Gregory Evangelista is similar to the following 3 Doctors near Scottsdale, AZ.

Dr. Douglas Freedberg

Sports Medicine, Orthopedic Surgery, General Surgery

Scottsdale, AZ 0.32 mi