Rate Now
Share Your Experience
Have you seen Dr. Gregory Ganzer?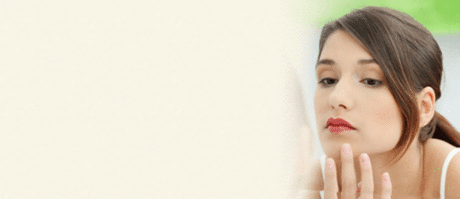 Acne
Get the important facts about acne, including the different types and what causes it.
60 Ratings with 18 Comments
2.0 Rating
September 26th, 2016
My doctor make me an appointment to see the doctor and I have been there three times and I don't even know what he looks like. I don't even think he was in the building. I have never seen the same the same person twice and they mostly answer questions they want to answer and ignore the rest. I am not even confident they know what they are doing. As for drug refills, funny, they never call them into the pharmacy so you go through calling again and again. As for doing a through check of skin spots....NOT.
5.0 Rating
January 25th, 2016
5.0 Rating
January 20th, 2016
5.0 Rating
January 15th, 2016
1.0 Rating
January 4th, 2016
I know bad care when I see it.
I am an RN and I had one of the most negative experiences at a doctor's office. Dr. Ganzer stood in the doorway to talk to me. He did not look at my face under a magnifier. He quickly made a slice on the side of my nose to remove the lesion that I was concerned about. He missed it. He was in and out in less than 3 minutes.
1.0 Rating
August 5th, 2015
This is the worst doctor I have ever seen. He books many, many people in a 15 minute time span. Patients must stand or even sit on the floor in the hall for hours. He has the bed side manor of a troll. His staff are just as cold as he is and act like 7th grade "mean girls". A visit to this guy is something you will always regret.
5.0 Rating
March 19th, 2015
He is a fine, detail, on the spot Doctor
1.0 Rating
September 14th, 2014
Time wasted
As I read the other reviews, I cannot believe an average wait time of 19 minutes. I went for appointments 5 or 6 times, the minimum wait, waiting room and exam room, was more than 30 minutes. Usually the wait was about an hour, once an hour and 30 minutes. After all of this wait time, he would spend 5 to 10 minutes with, without feeling badly about my wait. His bedside manner was very cool, showing little interest in me. He showed much more interest in his staff and students. If you have time on your hands, go see him. If not, go to another doctor!!
1.0 Rating
June 24th, 2013
I made an appointment for a yearly examination of the countless moles, birthmarks, and freckles that cover my body. I literally have hundreds. I've been to several dermatologists before but needed to find a new one because of an insurance change. All others have done full body exams to ensure that none of the marks were concerning or needed removed. At my appointment I was informed that they do not do full body exams and that's would need to pick just a few for him to examine. I had at least a dozen that are of concern to me but he only examined three! He removed two for testing. If two of the three were concerning enough to remove shouldn't be have checked everything? I was rushed out so fast that within 8 minutes of him entering the room I was already out in my car. It seems like the only good reviews he gets are from those who need continuous care and not those trying to do preventative care. Guess we don't provide enough money for him.
5.0 Rating
April 14th, 2013
Great Diagnosis!
5.0 Rating
August 27th, 2012
great staff i love the lady up front at the desk shes amazing and very caring
They made sure every single question I had was answered, and are always available if I think of any more questions I want answered. Their staff is the most friendly, welcoming staff I've ever dealt with. They are so warm and professional, and make the whole experience that much better. I was very satisfied with my visit. They were helpful and I left feeling encouraged even with my low self-esteem problem :)
5.0 Rating
July 14th, 2012
Brilliant Doc that really knows his stuff! Very helpful & made great suggestions for me to prevent future problems with my skin.