Rate Now
Share Your Experience
Have you seen Dr. Gregory Horner?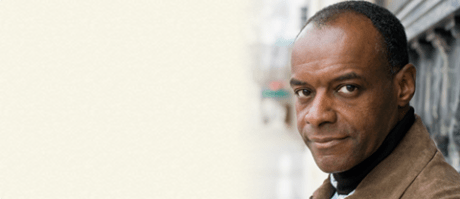 Colonoscopy
Get the facts about colonoscopy, including how and why it's done and doctors who perform the procedure.
Quality Rating
Highly Satisfied
59 Ratings with 22 Comments
1.0 Rating
June 22nd, 2016
STAY AWAY!
Worst doctor I've EVER been to. I went in about a lump in my wrist. At the first visit, I waited an hour. When he finally got in the room, he poked the lump in my wrist, and said, "I don't think that's a ganglion cyst. We need an MRI," and left. The visit lasted less than 3 minutes. I thought, "Wow, he's really begin thorough." I didn't realize at the time it was his way of getting through patients quickly and racking up more visits. The MRI cost us $300 out of pocket (plus $20 each visit). The second visit, I waited over an hour, only to learn that they couldn't find any MRI results. It hadn't even been read! He shrugged and said, "We'll just give it a cortisone injection." I told him I didn't want an injection without knowing what the lump was, and he said, "We would treat it with cortisone regardless." So why the expense of the MRI?! I'd had cortisone injections before, and they were no big deal; I just didn't cortisone without knowing what we were dealing with. As I was telling him I didn't want a cortisone injection, he became impatient, grabbed my hand and jabbed the cortisone in. It was the most painful injection I've ever had. Pain shot up my arm and down my fingers. It was a full three days before I could even use my hand. A week later, my hand is still bruised and sore. After the injection, he said, "Schedule another appointment in six weeks" and he walked out. Dr. Horner is the worst doctor I have ever been to. He is incompetent, impatient, and uncaring—and yet, somehow in spite all those negatives, he is extremely arrogant. That is a very dangerous combination. STAY AWAY!
5.0 Rating
June 27th, 2014
5.0 Rating
May 31st, 2014
5.0 Rating
May 29th, 2014
5.0 Rating
May 24th, 2014
The reacy facility is very functional. The Doctor and staff make you feel comfortable. I would use this Doctor and facility again if needed.
5.0 Rating
April 24th, 2014
healing took longer than Dr horner originally started. Hardley any scar is visible. Full hand motion after therapy. Dr horner and his staff very professionals.
5.0 Rating
April 19th, 2014
5.0 Rating
July 8th, 2013
A Skilled Surgeon
Dr. Horner did carpal tunnel surgery on both hands about 1 1/2 years apart. The results were more than I could ask for...no more pain or numbness. When I need care I find the best surgeon possible and Dr. Horner was excellent. With healthcare what it is these days, I do not know of any doctor where you sometimes need to wait. More doctors are leaving private practice for big care facilities like Kaiser. I appreciate having choices...so stay in business Dr. Horner your an excellent surgeon.
5.0 Rating
June 4th, 2013
Carpal Tunnel Surgery and other stuff
First of all, I work in a retail world...lots of hand stuff. By the time I saw Dr Horner my hand was numb to the point I could not use it. Had seen another Dr. and he really wanted to wait and see. Dr. Horner did the surgery, was more than easy. He was kind and caring, understood I was afraid, but did the surgery and had no problem since. You could not even find the scar. Now I am back for another completely different problem. Saw another Doctor again, work sent me to, but wanted to see my Doctor Horner to make sure on what was going on. Here we are again, great care, in and out with a plan on how to handle what is going on. Thank you Dr. Horner for being the Doctor you are...understanding and listening to what I am saying...
Nearby Doctors

Dr. Gregory Horner is similar to the following 3 Doctors near Pleasanton, CA.