Rate Now
Share Your Experience
Have you seen Dr. Gregory Jobes?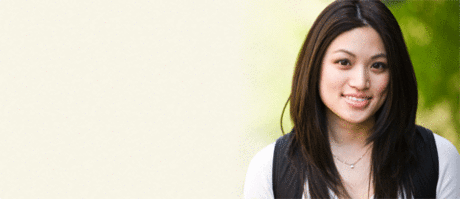 Birth Control
Get the facts about birth control so you can decide which type is right for you.
25 Ratings with 7 Comments
3.0 Rating
September 11th, 2017
Dr. Jobes
5.0 Rating
September 11th, 2017
Glad he's my doctor.
I have found Dr. Jobes to be the type of physician I want. He is personable; very knowledgeable; caring; listens to what you have to say; and discusses issues and treatment strategies allowing the patient to "make the call". The wait times are a bit long but no doubt a result of Dr. Jobes taking whatever time is necessary with patients.
5.0 Rating
September 6th, 2016
My Experience
Dr Jobes has been an excellent Primary Care Physician for myself, female/65yr and son, 24yr. He has been our physician for the past 6yrs and I am grateful to have found such a reputable physician. His age offers fresh, new outlooks on medical treatments. He is thorough, explains medical results clearly and is proactive about medical prevention. He is knowledgeable about current therapies and makes appropriate referrals. I trust him with my care and would recommend me, highly, to anyone. His bedside manner is exceptional - he cares and ask how you are doing and listens patiently. He is respectful of his clients choices for natural alternatives - supplements, etc. and his open-mindedness is refreshing and valued. I have always found the staff to be polite and courtesy and attentive to my needs. Waiting time on average is 30min. unless he is backed up due to patient load. The time he spends with his patients is never compromised. He gives you the time needed for your circumstances.
3.0 Rating
December 16th, 2015
4.0 Rating
July 16th, 2015
2.3 Rating
October 21st, 2014
Need to justify after hours clinic??
My husband called be he had pink eye and needed to get some eye drops for it. He called at 1pm explained his pink eye to the office staff taking sick calls, she told him okay took his pharmacy info and said she would call back to let him know what to do; 2hours passed he still had not heard back from the office, so he called again and they listened to him explain his pink eye again and that he called 2hours ago. The office staff told him that they saw his call earlier and that Dr. Jobes had not gotten to it yet, and they would call him back. After another 2hours passed they finally called back to tell him Dr. Jobes would like to see him because they now have an after hours clinic and asked if he could come in at 7:30 in the evening. My husband being furious that he just waited 4hours to be called back to be told to come in even later told them no he wasn't coming in and he went to Mash Urgent care. In the passed when we have called with an issue such as pink eye to Dr. Jobes office we would just get a script called in for some drops, why so different now? Made me wonder if it's all to justify their need for an after hours clinic.
2.3 Rating
June 10th, 2008
Dr. Gregory Jobes, Elma Primary Care, - Mediocre At Best
This doctor needs to develop his person ability with patients. He often marches into the examining room, does not even ask how are you, sits down in front of the computer terminal, as the records are all online now, and goes about his business. As a patient I find myself asking how the test results were or what the numbers were. He does not to volunteer that information and that is something he should do right off the top. He does know his medications well but I am left with the feeling that he needs to dig deeper in coming up with the right dosage and right medications to treat chronic issues such as blood pressure. I was floored when he asked me what medications have you tried. He should have that in his records since I have been going to the same medical group for years. He is very close to getting a formal complaint to the medical board from me. I do not care if he is like this with all his patients or not. It is unacceptable if he wants to play doctor.
5.0 Rating
June 28th, 2017
4.0 Rating
June 28th, 2017
5.0 Rating
November 13th, 2015