Rate Now
Share Your Experience
Have you seen Dr. Gregory Lagos?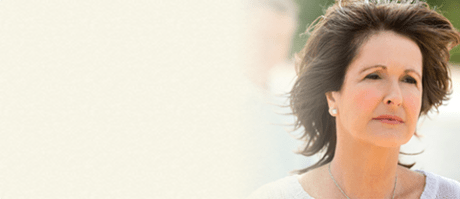 Metastatic Melanoma
The facts about metastatic melanoma, a serious skin cancer, including signs, symptoms & what happens to the body in each stage of cancer.
26 Ratings with 13 Comments
1.0 Rating
June 21st, 2016
Allison left!!! Call her back and offer more $$$ She carried the load.
5.0 Rating
June 2nd, 2016
5.0 Rating
January 16th, 2016
Glad I went to Dr. Lagos
After reading these reviews..I was scared to go to my appt. with Dr. Lagos. My husband talked me into going and I am so glad I did! My experience was great. He diagnosed my problems and helped answer some other health concerns by doing biopsies. Explained everything he was going to do and explained things to me as he was doing the biopsies. He was nothing but kind to me. Hate it that people have had a bad experience with Dr. Lagos because he does know what he is doing. I have to see a dermatologist again very soon and Dr. Lagos office is where i will go.
5.0 Rating
December 11th, 2014
1.0 Rating
January 2nd, 2014
Don't go Here
I was anxious on my 1st appointment as I have a few moles that concern me. I was on time for appointment. There were 3 or 4 staff members behind the plastic enclosed office. There was just one other person in the waiting room. I was asked to sign in and then asked to fill out 5 forms. As I was filling out forms I needed clarity. When I asked one of the staff members for such clarity she really did not listen to me or look at what I was referring to. The information she told me was wrong. I went back and said that I still needed help... I felt that I was annoying her. There was another staff member that understood my frustration and/or just wanted me out of the waiting room. She had me come around back and she proceeded to help me fill out the forms, We had just completed the forms, and I thanked her. And I was thankful for her! I did say to her that sometimes these forms are confusing and that in the future maybe the staff should show a little more compassion or be more helpful to 1st time patients. All of a sudden Dr Lagos appeared. I thought he was smiling and I assumed he was about to apologize for our rough start. Instead he was sneering and told me..with seething anger in his tone, that I was being rude to his staff and if I did not like it that I knew where the door was. He proceeded to kick me out. I was actually in shock as I will be 64 years old and had never been kicked out of a doctor's office or any other place. As I look back I am grateful that I cannot be a patient here. He has many patients and it takes awhile to get an appointment, so maybe being polite for them is not necessary. I can not image that a professional with such anger can be an effective doctor. I now see that some of his staff members just model his example of rudeness. I immediately found another doctor. The doctor had great reviews, and when I called for the appointment the receptionist was polite. Please check out his other reviews, and seek a different doctor --you deserve better!!!
1.0 Rating
May 24th, 2012
Unprofessional
I've been to this office mutiple times but just recently had the disadvantage of seeing Dr. Lagos. His bedside manner and professionalism leave much to be desired. He openly poked fun at my physical appearance, mentioning that I have "an awful lot of stretch marks for someone so young" and that it must "take a whole lot of medicine" to keep my body acne under control. He had no interest in addressing any of my concerns. He seemed only interested in belittling me. Save your time and money. Go to someone else.
1.0 Rating
November 7th, 2011
patient
3.7 Rating
October 20th, 2011
I do not recommend the assistant
The red-headed assistant gave me the wrong diagnosis of rosasea acne. I found out from others who have been seen by her that she gave that diagnosis to them, as well. Symptoms were a rash, and was irritated by wearing sunblock. I asked the assistant if it could be an allergy to my sunblock, and she disagreed and said I had rosasea. I found out by testing my sunblocks that I had an allergic reaction every time I wore neutrogena sunblocks. I requested a different assistant the next visit, it was diagnosed as allergic dermatitis. The right cream cleared it up immediately.
1.0 Rating
October 14th, 2011
Very rude doctor -- don't go!!
His staff are mostly nice, but Dr. Lagos tried to make me feel like an idiot! He was very rude, told me I didn't really have a problem (I was in tremendous pain!) and made fun of the over the counter solution I had just tried that morning. Turns out the solution I had tried was the one that worked in the long run. The samples he gave me to try were entirely the wrong thing. I understand that sometimes doctors need to try different things, but he missed it completely.
5.0 Rating
January 14th, 2011
5.0 Rating
November 17th, 2010
Have had many repeat visits
1.0 Rating
October 28th, 2010
avoid this thing like the plague. He has no feelings and isn't human.