Rate Now
Share Your Experience
Have you seen Dr. Gregory Mccoy?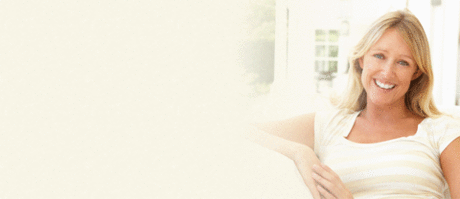 Hysterectomy
Learn about why this procedure is performed, who gets it done, and the different types of surgeries available.
32 Ratings with 11 Comments
1.0 Rating
July 29th, 2016
Prostrate Enlarged / cancer
3.0 Rating
February 19th, 2016
Very to the point
Reading some of the other reviews I could see how some people might feel he is arrogant or brusque, but to me he just seemed business like and to the point. It's true he doesn't hang around or engage in small talk, but he answered my questions and seemed very professional and to know what he was doing. So far I've only had small procedures done but I've been satisfied. I thought his staff was very friendly and nice.
5.0 Rating
March 30th, 2014
Top O.R. physician!
5.0 Rating
February 7th, 2014
Excellant DR MC COY
MY SON WAS IN DIRE NEED OF SURGERY LATE SAT. NIGHT AND IN CAME DR MCCOY AND THE ANEST. I WAS NEVER SO GRATEFUL TO SEE THESE 2 PROFESSIONAL"S .THANK U EVER SO MUCH. EXCELLANT TEAM.
1.0 Rating
October 6th, 2013
Retired Airline Captain
Doctors bedside manner in the operating room was next to zero. There was a long wait in the theatre before the operation. It was for removal of a hydrocell in the testicles. I was sent away with a prescription for pain but was not told how long the anethesia would last. End of story, was in excruciating pain for several hours before the prescription kicked in. I would not recommend this doctor to my worst friend. I now have a re- occurence of the same problem and will see another physician for the problem
1.0 Rating
March 9th, 2013
1.0 Rating
October 24th, 2012
bad experience
I waited one hour in the waiting room. They told me there would be an hour of paperwork which I had already done at home. Then he was 30 mins. late to see me. Seemed to have contempt and disgust for me without even knowing me. Uninformative and seemingly uncaring. Scheduled a 15 minute follow-up. Ran out of the room to see another patient.
1.0 Rating
April 29th, 2011
The worst
Did not care at all about my symptoms- said something was 'fishy' about my story. The nurse was rude and unhelpful. No wonder they got me in so quickly- would highly recommend going to anyone else.Turns out I had MS, but this Dr. just told me to wait 2 weeks. Did I mention that I couldn't pee at all?! And he wanted me to just wait two weeks and use a self catheter for that time period?The nurse couldn't even show me how to use the catheter, I had to look it up on the internet at home. When she placed it in the office she forgot to clean everything first and I ended up with an infection. The worst Dr. I've ever been to.
5.0 Rating
October 28th, 2010
very efficient
1.0 Rating
August 31st, 2010
Terrible
Doesn't seem like he cares about anything except getting out of the room. Terrible manner in the time he does spend with you.Unable to diagnose my issue, gave me a bunch of overpowered antibiotics with terrible side-effects for an infection I never had and there was no evidence of.Still suffering from effects caused by the unneeded antibiotics and still have my original symptoms on top of it.Complete waste of time and money seeing this doctor.
1.0 Rating
April 28th, 2010