Rate Now
Share Your Experience
Have you seen Dr. Gregory Parsons?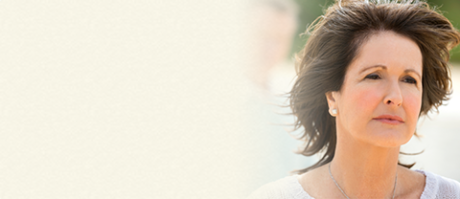 Metastatic Melanoma
The facts about metastatic melanoma, a serious skin cancer, including signs, symptoms & what happens to the body in each stage of cancer.
29 Ratings with 16 Comments
1.0 Rating
March 2nd, 2017
Very unhappy
I went to Dr.Parsons for a sore throat and something feels like its stuck.He stood at the door and not even talk to me but talked to the wall.Just to be told i have acid reflex come back in 6 weeks if i want to see if i need to take it to the next leavel.shouldn't he know if its bad or not.finding a new doctor
5.0 Rating
July 10th, 2016
Awesome Surgeon in every way
1.0 Rating
February 17th, 2016
See Someone Else!
1.0 Rating
December 31st, 2015
Bad experience with dr parsons
My experience with Doctor parsons wasn't so great. I was in there for a sore throat I have had for over a month now and have been to the doctors three times and all they did was give me steroids and antibiotics so I chose to go to a specialists myself.. So I get there and all the nurses are great and well mannered but when Doctor parsons comes in he doesn't introduce himself he just starts feeling my neck and then sprayed something down my nose and tells me to open my mouth so he can look at my throat .. So I do and he says " you do that well don't you" right then I wa uncomfortable not to mention my mother was with me and she was not happy. And after that he doesn't say anything and just walks out. So then I get moved to another room. So he sticks something down my nose to my throat and says I have bad heartburn and walks out again and then brings me a sheet about acid reflux and says to take a acid reducer twice a day for a month then come back and then he walks away. It left myself and my mom with so many questions and terrified.
4.0 Rating
December 22nd, 2015
5.0 Rating
April 15th, 2015
Great experience
I had previously seen other ENT's but none could diagnose my problem correctly until I saw Dr. Parsons. He is very smart and knows what he is doing. Very happy with the care I received
5.0 Rating
January 26th, 2015
5.0 Rating
May 7th, 2014
I am shocked at these reviews. I have been a long time patient of Dr. Parsons and have been very pleased with the care I have been given. He is a smart doctor who truly cares about his patients.
1.0 Rating
February 18th, 2014
Uncaring
First of all I went for severe allergies, he numbed my nose and never told me what was coming next , He pushed the wires down my throat and my throat was not completely numb. He set me up for for the 52 allergy shots after I finished with those he told me my nose was crooked and I would need surgery, I told him that I did not want to have surgery as soon as I said that I did not want to have surgery he was finished with me. Dropped his conversation and left the room. I still suffer from allergies but will never return to Dr. Parsons. It appeared to me that if there is not a lot of money in it for him , then he is not interested in helping you.
1.0 Rating
November 19th, 2013
Hurt nose
I had the most tramatic experience of my life in this office. I was referred with a serious staph infection in my nose. Dr Parsons first comment to me was that he noticed I didn't have insurance. He looked at my nose and said that if I had insurance I would be going to the hospital to have surgery with anesthesia but since I had no insurance I would have to tough it out at the office. He told me at least 5 times how painful the procedure was but never explained what he intended to do. He was a pompous, cold hearted jack with no manners at all. The injections and surgery were excruciating and almost barbaric. What he never found out was that I am a loyal employee with the same company for 15 years and not having insurance was not my choice. The procedure probably saved my life but the doctor will not ever get the chance to look at me again and I'm sure he could care less. I don't get this man and hope nobody ever goes to him without insurance. That seems to anger him!
1.0 Rating
August 30th, 2012
Very Poor Service
This doctor does not do what he says or followup with his patient at all. his bedside manners are very rude. for example, he was suppose to write up a letter for our attorney and that was back in may, its now aug. and I just find out that he has not done it. Not easy to talk to at all either. We were not suppose to be billed for one of our visits with him but he didn't even keep his words and still bill us for it too. I do not recommend this ENT doctor to anyone.