Rate Now
Share Your Experience
Have you seen Dr. Gregory Rudolf?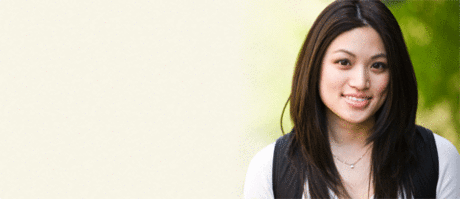 Birth Control
Get the facts about birth control so you can decide which type is right for you.
35 Ratings with 13 Comments
5.0 Rating
July 22nd, 2016
Excellent Pain Management Doctor
5.0 Rating
January 19th, 2016
Great Physician working in an organization that does not support him
Dr Rudolf is a caring and compassionate practitioner who spends time with his patients. he is a rare, extremely knowledgeable pain practitioner with a way of communicating complex pain mgmt treatments so they are understandable options to consider. However! His clinic, his staff and the processes involved in trying to get in touch with him for followup, are abysmal. Horrible. The Swedish group is business, reactively risk mgmt. oriented, profit focused, not patient centered or process improvement focused. Everytime I leave messages for the staff to relate to Dr. Rudolf, the request is misunderstood, miscommunicated to the doctor, and the resulting response has been at times, dangerously not accurate, putting both the doctor and myself at risk. This issue has undermined Dr. Rudolf's effectiveness I believe, sadly, as he is truly a quality provider in a very challenging field that requires effective communication outside of just the appointments. My experience with 4 different Swedish provider organizations has been the same. The Swedish group has real issues with their processes, and their culture is more like a government bureaucracy, with staff doing no more than is required, and avoiding any requests to do a little extra effort to help their patients.
2.0 Rating
November 12th, 2015
First, Dr. Rudolf effectively helped me get off pain medication. Having said that, I must report complete neglect on his part re: follow-up and absolutely no communication. What I find particularly offensive is his saying he communicated with me when he did not. His staff is rude and unhelpful. I used him to get off the meds, but I would not recommend him to anyone.
4.0 Rating
October 22nd, 2015
great
4.0 Rating
August 24th, 2015
I've been seeing Dr. Rudolf for several years now to manage chronic pain. He always spends a good 10 minutes talking and getting a thorough picture before talking about next steps in therapy. I respect his opinion and feel in good hands with him. He must be good because he is always VERY busy, running from patient to patient, but he does take enough time with me to feel cared for.
5.0 Rating
August 17th, 2015
Greg Rudolf MD
3.7 Rating
October 28th, 2014
KIND & CARING PHYSICIAN
5.0 Rating
September 17th, 2014
The difference between night and day.
I came from a methadone clinic where they treat you like an untrustworthy dope fiend, regardless of how long you've been in their program. It's not individualized treatment, they use the threat of not dosing you, or detoxing you off the program for the least little thing. It was a breath of fresh air to finally get treated like a human being when I enrolled into Dr Rudolf's Suboxone program, He's knows his stuff when it comes to addiction, and I've always found him to be approachable and friendly, with the understanding he is a very busy man. The only thing I would find fault with would be making appointments. It can be somewhat time consuming if you don't get connected to the right person. My suggestion would be somehow create access to scheduling online.
1.0 Rating
May 21st, 2014
Best of the Worst
All of the docs at the Swedish Pain Center are nuts - crazy. Dr. Rudolf is the least crazy of the bunch. He has terrible bedside manner. If you are in a situation of chemical dependency, I think he can help you. If you are genuinely sick and need medication to relieve pain from chronic health issues, don't go to Dr. Rudolf because he treats everyone like an addict. He's degrading and rude. He has yelled at me on the phone. I think maybe when he grows up he has the potential of being a great doctor, but he's still in the infancy stage. He will keep you waiting for an hour, but if you are 10 minutes late for your apt, you'll hear about it from his staff.
1.0 Rating
November 30th, 2012
Do Not See this Doctor
I struggled with addiction to opiates for a couple of years, and Dr. Rudolph was the first provider I could get into. I explained that I was unemployed and without insurance, and he said he didn't give any discounts no matter what. Though he prescribed the correct treatment, his bedside manner was never awesome and then this happened - On a Sunday, I knew I would run out of my meds on Friday (6 days later). Monday, I called the office to try and talk to Dr. Rudolph. I was told he would call me back the next day. He never did. I called every day that week. Finally, Friday at 4:50pm I paged his emergency number. When he called me back and I explained the situation he freaked out, literally yelling at me over the phone for 20min about how careless I was and how inconsiderate. After that I found a new doctor at Emerald City Medical Arts. If you are struggling with addiction, and want a caring staff, please go see them. With their help, I have been clean for over a year. They also provide discounts for those who need it, and have given me coupons for my meds. I haven't been able to pay Dr. Rudolph $100 of what I owe him (still have no job or insurance), and he has since sent me a letter saying he sent me to collections (which I expected), and that HE ASKED THE COLLECTIONS AGENCY TO GARNISH MY WAGES. I've never had that happen....and I've sadly been to quite a few collection agencies. Please, do not trust this man with anything, especially your chance to get clean.
5.0 Rating
September 9th, 2012
Amazing care and knowledge!
Dr Rudolf is very kind, compassionate, and full of knowledge and insight. He listens and wants what is best for me. It has been 10 months since he helped me get off opiate pain medication and I've never felt better! I'm getting in shape, losing weight, and most importantly I'm living and enjoying my life again! Thank you Dr Rudolf!
5.0 Rating
May 3rd, 2011
I have seen Dr. Rudolf for a number of months and I have always been pleased with his attention, attitude and willingness to help me. I have also experienced great follow-up care with Dr. Rudolf. I have seen many Doctors over the years and Dr. Rudolf ranks at the top of those I have seen for many years. He is easy going and very responsive to my needs. He is very likeable.
Nearby Doctors

Dr. Gregory Rudolf is similar to the following 3 Doctors near Seattle, WA.