Rate Now
Share Your Experience
Have you seen Dr. Gregory Sewall?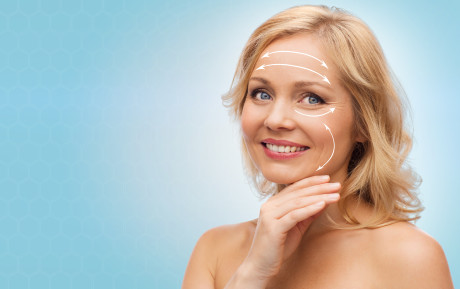 Facelift
Get the facts about facelift, including the visible signs of aging that different types of procedures can address.
11 Ratings with 8 Comments
5.0 Rating
June 6th, 2015
Great physician a super with children
5.0 Rating
August 20th, 2014
AMAZING
1.0 Rating
March 21st, 2014
Small business owner
Make sure when you visit, you are not being billed for surgery. Communication with this doctor and administration is poor. Make sure you know what your co-pay is before you see the doctor. One would think that this is standard operating procedure, but it was not in my experience. I made an appointment with the Ear Nose and Throat Associates of Wausau because I needed to ask a specialist on what he could do for me for my snoring and to remove my ear wax. He removed my ear wax (5 minutes, lots of nurses watching). Then he looked in at my nasal passage with a tool and told me that there really wasn't much he could do for my snoring. When I got my explanation of benefits statement, there was to surgery charges and I was obligated to my surgery co-pay charge. I was shocked that I had gotten surgery and was not even aware of it. Again, make sure you know what your co-pay is prior to committing to the appointment.
2.3 Rating
May 15th, 2012
Still sick
Dr. Sewall did well with my tonsillectomy. However, at my follow-up appointment, he said everything appeared normal, and reiterated that every time I told him about my continuing symptoms. I have had throat inflammation, sinus inflammation and plugged ears for a long period of time, and the symptoms have not improved - even 3 months out from surgery. Now I am on antibiotics prescribed by Dr. Sewall and am still not improving. I have heard many good things about Dr. Sewall, but have been frankly disappointed in his lack of caring in my case.
1.0 Rating
January 18th, 2012
Not Happy with my Visit
I was very unhappy with my initial visit to this doctor. I was treated rudely by the doctor, who talked down about other medical professionals, and made me as the patient feel like my symptoms were not important nor cause for concern. Instead of offering me more information to help me understand, he simply stated that he knew what was "not wrong" = NOT HELPFUL! I would not recommend this doctor for his bedside manner, his knowledge, or his professionalism!
5.0 Rating
June 22nd, 2011
Dr is great - staff leaves something to be desired!
Dr Sewall is caring and professional. Did a gread job with my child, surgery went well and have seen HUGE improvement. His office staff on the other hand leave something to be desired! They were very rude and condesending to me. It is hard to get an appt with Dr Sewall in the office that works best for me. I was trying to arrange an aftercare visit for my child and was told that if I didn't like the appt that was offered to me that it was just to bad. He see's many patients and can't fit everyone in all the time. WHAT?????? If it were not for the great care we received from him, I would have saught medical treatment elsewhere!!
5.0 Rating
March 19th, 2010
Thank you!!! Dr. Gregory Sewell is Awesome!
After no success at another medical facility treating me for a hole in my eardrum - and two failed surgeries at the initial facility, I scheduled an appointment with Dr. Sewell. Finally - after all this time - the surgery was successful and hearing is restored! I would highly recommend Dr. Sewell to anyone and am grateful to have been blessed with his care of my ear.
1.0 Rating
January 24th, 2010
Never Again!
Didn't listen to a word I said even after asking about my symptoms. Then persisted to tell me that I didn't have what I thought I had. Then after doing a CT scan that showed otherwise he said "I'm human, I have the right to be wrong." He also perscribed me a medication I was allergic to after I told him atleast 3 times that I was allergic to a certain ingredient in some medications. So then after paying $100 after insurance for a medication I go home to take it and get really ill. Luckly my throat didn't close like it has in the past, but I did have to deal with a whole array of irratating side effects.
5.0 Rating
June 25th, 2014