Rate Now
Share Your Experience
Have you seen Dr. Gregory Shannon?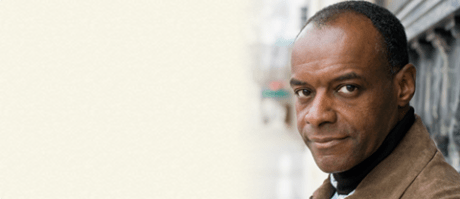 Colonoscopy
Get the facts about colonoscopy, including how and why it's done and doctors who perform the procedure.
41 Ratings with 19 Comments
1.0 Rating
November 28th, 2016
Worse Visit EVER!!
I scheduled an appointment with Dr. Shannon to have an EGD procedure performed for an upcoming surgery with another surgeon. However, when I arrived for my appointment I was told that I had been given the wrong time and date, Dr. Shannon was in surgery. Therefore, I was asked and given a time to return later that day, when his surgery clinic had ended. When I returned, I waited over 30 minutes before I was called into an exam room. Once I finally was put into an exam room, his nurse had updated my history etc. I received a date and time for my EDG procedure, and was told by his nurse that I didn't need to see Dr. Shannon and could leave. I explained to her that I had no knowledge of the how to prepare for the EDG procedure etc. So, I would like to speak with Dr. Shannon (Plus, they had taken my $50.00 co-pay). Once, Dr. Greggory, entered my room, he didn't bother to say hello, how are you? etc. He did say "Okay, we got you all fixed up. Your scheduled for the EDG procedure. I'll see you then. I've got to get back to the patients that have appointments." At this point, I reached out to shake his hand and said "Hello, it's good to see you, as well." He hesitated, then reached to shake my hand, then said "Okay! Great!! I'll see you in a couple of weeks, my nurse got you ready to go!" Even though, I was shocked, I turned gabbed my things and walked out of the room thinking, Wow!! He didn't bother to ask whether I understood the reason for procedure etc. I immediately went to the front desk and requested a form to transfer my records. The Hispanic lady that had previously called to confirm my appointment the day before, asked me to wait. Once she returned she asked whether I would like to speak with the office manager. I said "I'm too upset to speak with anyone!! I just want a copy of the form or you can fax it to my home. I never got the form. However, his office manager called me before I reached the parking lot and asked "What can I could do to the fix things? Or whether I would like to speak with Dr. Shannon regarding the mix-up." I said "YES!" I would very much like to discuss with Dr. Shannon what occurred today." I never received a return phone call.
5.0 Rating
March 6th, 2015
Great Doc!
This was one of the most personable docs I have seen in a long time. He listened very attentively and helped me with a problem that I had suffered with for years. Me and my husband moved here from L.A. and we're referred to Dr. Shannon. Within a week we had a diagnosis and treatment has gone exceedingly well! After seeing several docs in California who had diagnosed me wrong I am so happy now to be with Dr. Shannon!
2.3 Rating
October 31st, 2014
Dr. Shannon is a great doctor. However, his scheduling staff and front desk administration are professional yet incompetent. As an existing patient, when I suffer from symptons of an illness doctor is treating me for I should not have to wait 1 month to see him. This has happended to me several times this year. Moving on to a new doctor.
5.0 Rating
September 27th, 2014
Great Doc!
1.0 Rating
April 9th, 2014
Horrible Customer Service
Dr. Shannon may be a good doctor but I would not know since I was referred to him but was told for weeks that he was still checking my charts to see if he could accept an appointment from me. Week after week. The staff would say he still needs to review or that he is at the other location with zero follow up and would simply tell me to call back. Customer service keeps a business or a practice alive. Very disappointed.
1.0 Rating
October 7th, 2013
Routine colonoscopy. Apathetic staff. They do not return calls or answer their phone. I was seen an hour and 15 minutes after my appt. time for my initial consult. No follow up by Dr. Shannon or anyone on his staff after procedure.
5.0 Rating
May 21st, 2013
Great Doctor!
5.0 Rating
March 19th, 2013
He is an awesome doctor who truly cares about his patient's well being. I have recommended him to others. He is the best, very knowledgeable and a true professional.
3.7 Rating
October 30th, 2012
Great Doctor, lousy office staff
5.0 Rating
October 17th, 2012
Dr. Shannon is wonderful. Very polite and really good bedside manners. He takes time with his patients and will find out the diagnoses. I have never seen him rude or uncaring to his staff or anyone. Dr. Shannon and his staff make you feel at home and does everything to make you feel comfortable. The entire staff is very friendly. I couldn't have been sent to a better gastro and I would recommend him to anyone.RP
5.0 Rating
May 3rd, 2012
Awsome Doctor
Dr. Shannon has excellent bed side manners. He listened and didn't rush me as I was telling him the symptoms of my illness. The staff is wonderful and personable. I felt right at home and comfortable with all of them. He followed up with me after my procedure and was able to diagnose my problem. You rock Dr. S.
5.0 Rating
March 12th, 2012
Patient since 2008
It is rare in our busy day in age to come across people who want to impact positive change in people's lives, and that most definitely describes Dr. Shannon. After being sick with a pancreatic disorder since 2004 it took me way too long, and too many doctors who didn't seem to care, to find Dr. Shannon. My primary care doctor referred me to Dr. Shannon after on of my many hospitalization of pancreatitis that had no resolve and again seeing doctors that had basically thrown their hands in the air for a diagnoses. I had faith by the end of my first appointment with him that he was going to help me find a resolve to my disorder. Not only did he know the diagnosis but worked with my illness since 2008. He has changed my life. I know that because of his relentless care and obligation that I am on my way to recovery. It takes a special person to deal with grave subject matters such as another human's health.. I feel truly blessed to have found this wonderful doctor. He is one medical professional who has not lost touch with the human element and I would recommend him to anyone. He has changed my life and I will always be so thankful for his dedication to me as a patient. He is the best!
Nearby Doctors

Dr. Gregory Shannon is similar to the following 3 Doctors near Sugar Land, TX.

Dr. Majid Basit

Interventional Cardiology, Cardiology, Cardiovascular Disease, Internal Medicine

Sugar Land, TX 0 mi