Rate Now
Share Your Experience
Have you seen Dr. Gregory Toczyl?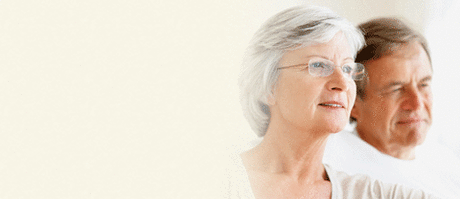 Alzheimer's Disease
Get the facts about Alzheimer's Disease, including the symptoms and stages.
38 Ratings with 14 Comments
5.0 Rating
February 17th, 2017
He was very helpful and kind explaining my pinched nerve.
5.0 Rating
April 28th, 2015
5.0 Rating
March 26th, 2015
Pain Free
2.3 Rating
January 21st, 2015
5.0 Rating
January 2nd, 2015
Excellent Doctor
5.0 Rating
December 31st, 2014
Finally someone who listened!
I can't say enough about Dr. Toczyl's bedside manner. I didn't feel rushed with my questions or like he had better things to run off to. He took the time to explain everything! My surgery went just as he said it would. Hardly any downtime and I was back on my feet and PAINFREE!! Bless him!! If your searching for a neurosurgeon he's your dr!!
5.0 Rating
December 24th, 2014
Great guy
5.0 Rating
September 4th, 2014
Excellent Doctor
5.0 Rating
April 28th, 2014
I LOVE Dr. Toczyl
Having back and hip pain for +40 years and now needing relief with the pain becoming more severe and limiting my daily routine I was referred to Dr. Toczyl. On my first visit he explained my MRI and the areas of my ;pain. He referred me to a pain Dr. and after reviewing my MRI findings he made recommendations for the pain injections. The first few days I still had some pain that I considered to be uncomtable but not the pain I had been experienced in the last few years. I am now 4+ weeks of no significant pain only some pain after doing certain tasks and standing for some time. Dr. Toczyl was a godsend for me, he took time for me to explain the pain and he then reviewed my MRI with me showing the reasons. He referred me to a pain Dr. and reviewed my MRI with him and came up with the placement of the pain injections which did not happen with the previous pain Dr. who I had being seeing monthly for almost 3 years with no real relief. I would walk miles to see Dr. Toczyl he is that good and as a show of how much I respect and trust him.
1.0 Rating
January 6th, 2014
No Second Chances
I was appalled by the lack of professionalism of this surgeon. Further his unprofessional comments regarding the referring physician as well as Gregory Toczyl's arrogance regarding his status as a surgeon was repulsive and in poor taste. Upon entering the room, before sitting down he started by stating he saw no reason for my pain and, that said, he was very visual; if he didn't see it, he wouldn't address it. This, after TWO REFERALS TO HIM FROM DIFFERENT DOCTORS, WITH THE SAME DIAGNOSIS AFTER SCANS, MRI'S AND CURRENT X-RAYS. Toczyl was quick to interject 3 times in the first five minutes that he was a surgeon. The arrogant confidence he portrayed included undertones of put-downs to doctors not having his so-called expertise. In addition, he stated there was no such thing as Sciatica...this was a general term used incorrectly. He refused to prescribe anything for pain, listen further and told me there was no reason for my pain and he was uncertain as to why I was even there. He spent maybe 10 minutes with me prior to abruptly leaving. When I asked what I should do and assured him this pain was not fictitious, he said "just keep doing whatever you've been doing to ease it," turned around and walked out. His bedside manner is beyond poor. It is pathetic and unexcusable. His attitude toward colleagues and co-workers leaves much to be desired. Incidentally, Dr. Toczyl was incorrect with HIS determination. Fortunately, my personal health was not compromised, but addressed appropriately by yet another better qualified, professional and compassionate surgeon/specialist.
1.0 Rating
July 18th, 2012
One of the most unprofessional doctors I've ever met.