Rate Now
Share Your Experience
Have you seen Dr. Gregory Zittel?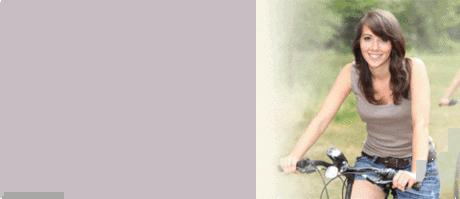 Endometriosis
Get the facts about endometriosis, including symptoms and parts of the body that may be affected.
Quality Rating
Highly Satisfied
36 Ratings with 13 Comments
2.0 Rating
March 4th, 2016
Never seen me in hospital
A good doctore in the office. I ended up having an on call dr at hospital which was fine but I was in the hospital for 4 days. Dr Zittel was there 2 of the days and he never stopped to see me the entire time I was in. Sad. My baby and I had complications during delivery so that's why we were there for 4 days, so I figured he would at least check on us. When I went for my follow up visit, he didn't know anything about the complications, didn't seem to care and kept rushing to leave for the day.
5.0 Rating
December 2nd, 2015
Staff
I'm super surprised about the last review. I've been seeing Dr. Zittel and his staff for the last 10 years. It's been almost the same staff the entire time. Those girls are great! Dr. Zittel is as well, but the those girls keep that office running. They have NEVER been rude to me, any of my friends, or my family(which I have recommended)
4.0 Rating
October 21st, 2015
Staff
I've been coming to Dr. Zittel for a little over 5 years. Even though Zittel cares about his patients and is very genuine, his staff is lacking in that department. I have been having PAP smears every 4 months due to irregularities, but it came to the point where i was getting quite concerned with the staff that i have to have certain procedures done that i have previously done. (ex. Colostomy). i had to repeatedly ask the receptionist to check her logs because i had already had it done a couple months prior. Upon asking repeatedly she finally checked and agreed that i should have to have another procedure done. I'm finding a new practice to go to. The staff for me just slowly went downhill. Very Disappointed!
5.0 Rating
February 21st, 2015
A Smart and Compassionate Doctor
I have been through so much , after surviving a coma where colon surgery went wrong , I share this because it extends the magnitude of how many Doctors for every part of the body so I had to get to know in many to see various personalities of so many Doctors ! I can't say enough about Doctor Zittel ,he is Extremely professional , his bed side manners are flawless ! Some Doctors , in gatherings with friends as we pass our favorites unto our dear friends , for a recommendation Some Doctors I have discovered think. " I am here to diagnose treat and goodbye"! Dr Zittel is a A Zagat , five star Doctor he offers more than that and yes , from what I hear human beings want the mix , the Doctor and the human heart! Doctor Zittel has been my Doctor after I moved here ten years ago and searched 5 obgyn's , walking out of each visit stating to my husband " No way " let's try again next week "! Took five try's to find a blessing in what we woman need ! I highly recommend Doctor Zittel if you are looking for an Obgyn who makes you feel comfortable , who has the utmost credentials and puts them to use ! Some how he manages to be a professional a Doctor and show you his kind human side while tending to your obgyn needs! Dr Zittel is so good to his patients , I find him so full of explanation when I need it and if their were a way to re pay Doctor Zittel for every visit where he listened , he taught , and he treated in a professional compassionate I would certainly sign up for the " Let's make Doctor Zittel " The Orlando "s Best Doctor"! I always read the Orlando Mag with the Dr they pick for the cover , Doctor Zittel belongs on Orlando's Doctor of the year !
2.0 Rating
February 20th, 2015
5.0 Rating
July 31st, 2013
Amazing !
I have been seeing Dr. Zittel for years now. By far the best experience I have ever had. He is quick, efficient and handles everything with care. After exams you are dressed and you meet him after clothed in his office for any discussions you need to have so he can make sure all your needs are met while your not freezing in a paper gown like other Dr's He helped me with different forms of birth control which I found the perfect one and when I changed my mind he handled my pregnancy with great care! I had a difficult pregnancy and he was extremely understanding and helpful and so was his staff. The entire office is great! I moved and I still drive just to see him and his staff and I wouldn't see anyone else!
1.0 Rating
June 20th, 2013
Receptionist
Dr. Zittel is a compassionate, caring doctor. Too bad that doesn't carry over into his front desk staff. I saw Dr. Zittel a few weeks ago for an issue, and the symptoms returned. I called the office on a Thursday to make an appointment for the upcoming Tuesday, my first available time off of work. The receptionist did not give her name and had me repeat my symptoms twice as she did not seem to be paying attention. She told me I would have to call day of, she would not schedule me "this far out." I again explained I could not come until Tuesday and she suggested I go to a "walk-in" clinic. Dr. Zittel is MY doctor! I should not have to go to a walk in clinic just because I can't come until the Tuesday due work. Most of us HAVE to work and schedule appointments thusly. I called up my former Ob-Gyn and they were happy to see me on the Tuesday. It's unfortunate to no longer have Dr. Zittel treat me, but the way I was treated by the "unknown" receptionist was abominable! I'm sure Dr. Zittel is unaware how his patients are being treated. So long, rude front desk staff!!!!
5.0 Rating
June 30th, 2012
I love Dr. Zittel
I was referred to him by a co-worker when I moved to Fl. 6 yrs ago. I have since left that company and sent several ladies from my new company to him; we all love him. Dr. Zittle has a Great bedside manor and is extremely easy to talk to and even if I feel my question is dumb, he patiently answers them. When I had trouble explaining pain that I felt he was able to ask just the right questions to determine what tests were needed for my final diagnosis. The staff is always friendly and professional.
5.0 Rating
November 15th, 2011
Awesome Doctor!!
I have been a patient of Dr. Zittel's for 8+ years. He is a very knowledgable, respectful, and caring Doctor. I have never had to wait to be seen and my visits are quick and painless. Dr. Zittel did surgery on me several years ago and everything went perfectly. His office staff is awesome as well!! I highly recommend Dr. Zittel as an OB/GYN.
5.0 Rating
November 15th, 2011
awesome!
5.0 Rating
June 1st, 2010
Dr. Zittel is the best OBGYN
5.0 Rating
October 21st, 2009
Great doc!
Nearby Doctors

Dr. Gregory Zittel is similar to the following 3 Doctors near Lake Mary, FL.