Rate Now
Share Your Experience
Have you seen Dr. Guilherme Cantuaria?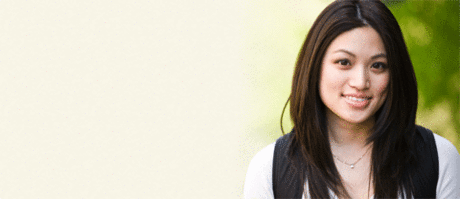 Birth Control
Get the facts about birth control so you can decide which type is right for you.
67 Ratings with 17 Comments
5.0 Rating
September 29th, 2016
Patient
Dr. Cantuaria was kind and made me feel comfortable in a very scary situation. Every visit he gave me peace and hugs when things got tough. And the day of my surgery he comforted me when no one was else was there to hold my hand. He is the utmost professional with a gentle spirit. My recovery was minimal and quick. Northside Hospital and the Cancer center have an asset in this Doctor. He prays with and for his patients and his faith shows in his work. I really have no complaints.
1.0 Rating
July 31st, 2016
Would anyone like to take this on further? I'm all in if so!
Was referred by another doctor who said this Dr was great. What planet were they living on!?! This has to be the most horrific Dr ( and i use that term very loosely), I've ever encountered, and I've seen more than my fair share of Dr's on all specialties. He was not only rude...He was belligerent, disrespectful, and demeaning. You could tell his nurse was unruffled by his behavior, even joining in at critical times to echo his verbal abuse. The Dr was the most uncaring and cold human being during the exam while i cried the whole time. As you can imagine it was more traumatizing from there on. Would anyone like to take this on further?
3.0 Rating
February 9th, 2016
Great place but painfully slowwwwwwww
1.0 Rating
January 11th, 2016
Heathcare professional
Dr. Canturia performed a vaginal hysterectomy due to long term abnormal bleeding. My husband met with him post op while I was in recovery and Dr. Canturia was reluctant to answer questions and acted anxious to end the discussion. Immediatly after surgery I experienced abnomally high pain levels. As it turned out Dr. Canturia had severed one of my ureters. He was puzzled by the issue and fumbled ordering tests for 24 hours. He gave no reason for the pain and continued ordering high doses of opiates. 24 hours later he left the country! It took another 48 hours for other doctors on staff to diagnose the problem. Eventually I had ti have reconstructive surgery to repair the damage Dr. Canturia caused. He never called to find out how I was. Cold, rude, maybe even incompetent!
4.0 Rating
July 7th, 2015
Knowledgeable Doctor
3.0 Rating
July 2nd, 2015
5.0 Rating
March 31st, 2015
Excellent Doctor!
When I read some of the reviews of Dr .Cantuaria I was very concerned about him treating my mother. I am so glad we went with our research and her gynecologist's recommendation. He could not have been nicer and has a great sense of humor! He was very comforting and positive about her treatment- thanks to him we were smiling ear to ear when we left his office. I would not hesitate to recommend him!!
5.0 Rating
March 18th, 2015
5.0 Rating
October 21st, 2014
Patient of Dr. Cantuaria
Dr. Guilherme Cantuaria was amazing, caring and very compassionate. He did an outstanding job on my surgery and was very knowledgeable. He made me feel comfortable, confident and had great beside manners. My life has changed in so many ways as a result of the surgery, his recommendations and expertise. Dr. Cantuaria is very passionate about his work and I'm very pleased with the scar. You can barely tell that I was cut. When I first saw Dr. Cantuaria for the first time after surgery, I gave him the biggest hug and thanked him for doing an incredible job and assuring me that I was in good hands. He was absolutely right and I'm extremely thankful that Dr. Cantuaria did my surgery. I would highly recommend him to my family and friends without hesitation and would use his services again.
5.0 Rating
May 28th, 2014
So glad I did not take the advice of "Dr. Jekyll - Mr. Hyde" opinion!
5.0 Rating
July 24th, 2013
Not sure why the bad reviews...
After reading the reviews online, I was a little uneasy about being sent to him for surgery. All I can say is, those people must have met with a different doctor. I was very happy with my experience with Dr. Cantuaria. He was very knowledgeable, and I appreciated that he gave me the facts as he saw them. In my pre-op appointment, he explained the procedure, told me what he expected, and made sure I understood the worst case scenario. He was very personable and made me feel completely at ease. My only complaint was that he did a lot of travelling and the schedulers were not always careful to check that he would be in town. I would recommend him to anyone who wants a straightforward doctor and an excellent surgeon.
5.0 Rating
April 17th, 2013
WONDERFUL
Nearby Doctors

Dr. Guilherme Cantuaria is similar to the following 3 Doctors near Atlanta, GA.

Dr. Charles Read

Maternal and Fetal Medicine, Medical Genetics, Obstetrics and Gynecology

Atlanta, GA 0 mi