Rate Now
Share Your Experience
Have you seen Dr. Gunwant Dhaliwal?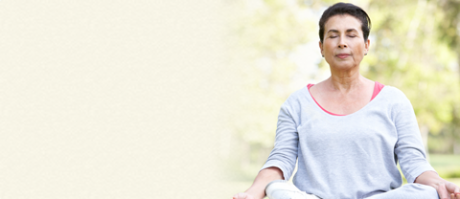 COPD
Get the facts about chronic obstructive pulmonary disease (COPD), including symptoms and complications.
55 Ratings with 22 Comments
1.0 Rating
June 8th, 2016
Unsatisfied Person
1.0 Rating
March 3rd, 2016
Incompetent and rude.
Dr Dhaliwal berated my husband for wanting a referral to a specialist regarding chronic muscle pain, claiming they "wouldn't do anything", that he "can do anything a specialist can", and even had the gall to say that there were no treatments available for my husband besides pain medication. This is blatantly false, as we had already been recommended for various treatments by other doctors but were unable to follow up with them at the time because of our schedules. What should have been a quick and easy x ray + referral (based on past visits to competent doctors) ended up being a complete waste of our time. The doctor did not even bother to examine him before determining the condition was "untreatable". I've never met a doctor so rude and uncaring in my life. I've definitely seen some bad ones, but this experience was the worst by far. If you care about your health, I encourage you to find a better doctor.
5.0 Rating
October 24th, 2015
Great care
5.0 Rating
October 24th, 2015
Dr Dhaliwal
1.0 Rating
September 5th, 2015
WORST DOCTOR IN NPR!!!
First off, I have gone here about 3 times in the past, for the flue and bronchitis. I am a diabetic and had an EXCELLENT doctor in Sarasota (Dr. Agabani). Due to my work schedule, I could no longer make it to Sarasota as Dr. Agabani is not open on the weekends, and cannot afford to take a full day off to go down there. I chose Dr. Dhaliwal because not only is he open on Saturdays, but he asked about my diabetes all three times I went, asking if everything is ok, even told me he could be my diabetic doctor in the future. He also asked about blood tests, when was the last time I had one, how were my results, seemed genuin. Even though the staff isn't very friendly, it was convenient. BIGGEST MISTAKE EVER!!!!!!!!! I went in there today and NEVER in my life have I come out crying from a doctors visit. My appointment was at 9am. I went back with the girl sat in the room for what seemed like forever before he came in...there were only 2 other people besides myself, but I was the first to go back. He came in the room and asked why I was there, and I explained I could no longer see my regular diabetic doctor. He then asks me why I need a diabetic doctor. Dumbfounded, I could only respond with "I'm diabetic." He then asked about my blood sugar this morning. I explained to him I have not yet taken my sugar yet, but I have my log, which I gave to him. He then asked me why I take my sugar so many times (twice a day). I explained that my whole family has diabetes, my father actually passed away due to complications of diabetes and Dr. Agabani took that into consideration when suggesting I take it after every meal. Moving on, he says "and what is that going to prove, if youre sugar is too high what are you going to do about it? You should only be taking your sugar once or twice a week" I again explained my family history, which they never even asked about, and if I do take it and its extremely high I can counter act it with medication or go to the hospital. He then tells me that doen't make sense and proceeds to tell me in the coldest way possible..again his exact words "Youre going to need to find a primary diabetic doctor, you can come see me for colds like you have in the past but I am not going to treat you for youre diabetes" Then walked out. This was the WORST experience I have EVER had. Who treats people this way? Why did you become a doctor if you don't care about people's health? Go here if you want, that's up to you. I literally walked out and cried. I WILL NEVER STEP FOOT IN THIS PLACE AGAIN!!!!!
5.0 Rating
June 30th, 2015
Primary Care Physician
5.0 Rating
May 19th, 2015
Efficient Urgent Care Clinic
I have never seen an Urgent Care Clinic that efficient as this office was. I was impressed the way they work out the system. All employees are smiling, very respectful and not wasting time just yapping around. I took my wife to the office. Doctor was very knowledgeable and intelligent, definitely knew what he was doing, made us feel comfortable. We were in and out of the office in no time quite satisfied with the place. I will recommend Dr. Dhaliwal and his office to anybody looking for doctor in New Port Richey or Spring Hill area.
5.0 Rating
March 25th, 2015
Efficient Surgeon
5.0 Rating
February 1st, 2015
5.0 Rating
January 27th, 2015
To The Point Doctor
5.0 Rating
January 27th, 2015
Quick Diagnosis in Shortest Possible Time
5.0 Rating
January 16th, 2015
No Wait Time for Repair of Laceration
I had to take my neighbor to Dr. Dhaliwal when she got hurt. Dr. Dhaliwal and his staff showed compassion and respect, attended to her quickly without making us wait. He gave the stitches with local anesthetic and antibiotics. We were out of the office in less than an hour. It could have taken at least 6 hours in the hospital Emergency Room. My neighbor plans to change her primary care doctor to Dr. Dhaliwal. Thanks for the timely help.
Nearby Doctors

Dr. Gunwant Dhaliwal is similar to the following 3 Doctors near New Port Richey, FL.