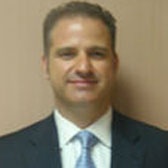 Surgical Specialist, Orthopaedic Surgeon
10 years of experience
Accepting new patients
License & Identifications
A medical license is required for a doctor to practice medicine in a particular state. Requirements vary by state but most require, at a minimum, post-graduate training in the doctor's specific specialty. An NPI number is a national identifier unique to an individual health care provider and is managed by the Center for Medicare & Medicaid Services (CMS).
Learn more about Dr. Gus Katsigiorgis:
View the full profile to get information on:
Qualifications
What's important to you
---
View full profile
Patient Reviews
The overall average patient rating of Dr. Gus Katsigiorgis is Satisfactory. Dr. Katsigiorgis has been reviewed by 35 patients who have provided 24 comments. The rating is 2 out of 4 stars.
Patient Ratings
Ease of Appointment

2.3

Currently 2.3333333333333 of 4 stars

Promptness

1.6

Currently 1.6296296296296 of 4 stars

Courteous Staff

2.2

Currently 2.1851851851852 of 4 stars

Accurate Diagnosis

2.4

Currently 2.36 of 4 stars

Bedside Manner

2.0

Currently 1.9583333333333 of 4 stars

Spends Time with Me

1.9

Currently 1.8888888888889 of 4 stars

Follows Up After Visit

2.0

Currently 1.962962962963 of 4 stars
Specialties & Research
He has special expertise in 7 areas:
Arthroscopic Surgery (Arthroscopy)
Carpal Tunnel Syndrome
Hip Osteoarthritis
Hip Surgery (Hip Replacement Arthroplasty)
Knee Osteoarthritis
Knee Surgery (Knee Replacement Arthroplasty)
Wrist Injury
---
Education & Awards
Dr. Katsigiorgis graduated from New York Institute of Technology, Old Westbury.
---
Affiliations
Dr. Katsigiorgis has 18 hospital affiliations:
North Shore/Long Island Jewish Hospital System - Franklin Hospital Med Ctr
Mercy Medical Center
---
Languages
Armenian
Greek
Italian
Russian
Spanish
---
Additional Information

Dr. Gus DR Katsigiorgis DO and MD is a male Orthopaedic Surgeon, has 10 years of experience and practices in Orthopaedic Surgery.
Where does Dr. Gus D. Katsigiorgis practice?
Dr. Gus Katsigiorgis has 9 office locations.
Dr. Gus Katsigiorgis practices Orthopaedic Surgery near Hewlett, NY.
Additional practice locations include: Holbrook, NY and Shirley, NY.
See Hewlett Surgeons.