Rate Now
Share Your Experience
Have you seen Dr. Harbinder Brar?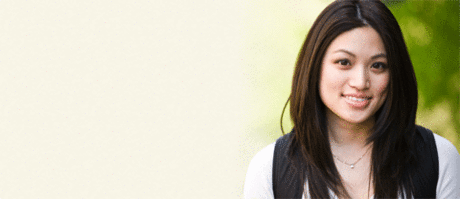 Birth Control
Get the facts about birth control so you can decide which type is right for you.
140 Ratings with 48 Comments
1.0 Rating
December 2nd, 2016
5.0 Rating
April 13th, 2016
1.0 Rating
October 10th, 2015
Not impressed
1.0 Rating
October 7th, 2015
4.0 Rating
September 23rd, 2015
Love the girls in the back
I've had a few nst appointments here the black lady (don't know her name) who is usually checking in patients is rude!!! She is always on her phone doesn't put it down at all I guess she forgot to get my chart cause I was waiting for about 45 mins to get called in when usually I get seated right away, anyways enough of the bad time for some of the good the 3 angels working in the nst room so helpful the nicest girls ever always asking me about my weekend asking bout how my pregnancy is going I think rose, Stephanie and Lesly are the only ones that care about there patients they made all my visits pleasant thank you girls
1.0 Rating
September 18th, 2015
Twice i show up and have to leave work early for the lady up front to tell me my insurance hasnt authorized the appointment. Why not call me and inform me so i DONT HAVE TO MISS WORK!!! PATHETIC, CARELESS, SELFISH PEOPLE. Not at all happy with the service provided!
2.0 Rating
September 13th, 2015
patient
I been to this office 3 times, I have seen the Dr. Only once. He scheduled a bunch of tests and never explained to me why. The service is Horrible. On my last visit my wait time was close to 3 hours with an appointment. They have no consideration for the expecting mothers waiting to see this doctor. They overbook patients and don't respect their time. Sitting in a waiting room for three hours is so uncomfortable. I feel that they take advantage because he's the only specialist in the area. If my obgyn schedules me to see this Dr. I will not go to him I rather drive longer to see a professional that respect and treats patients with compassion. I really don't like writing bad reviews but my experience at this office was awful. My advice don't settle for this office is not worth your time.
1.0 Rating
June 5th, 2015
BAD PHONE SERVICE IMAGINE OFFICE VISIT!!!!!!!!
the phone service that i received was horrible. You don't need a high degree to answer phones to set appoints by a new patient or a returning one. SHE ACTED LIKE I KNEW NOTHING ABOUT WHAT I WAS TALKING ABOUT AND TALKED DOWN ON ME WITH HER SARCASTIC LAUGH AFTER EVERY ANSWER SHE GAVE ME. ABOUT MY HIGH RISK PREGNANCY APPOINTMENT THAT WAS NEEDED ASAP. SHE DIDN'T EVEN SET A APPOINTMENT. I ASK TO SPEAK TO ANOTHER RECEPTIONIST BECAUSE SHE HAD A UGLY ATTITUDE AND I DIDN'T WANT TO SPEAK TO HER ANY MORE SHE LAUGHED ONCE AGAIN AND STATED THERE WAS NO ONE ELSE THERE TO TAKE MY CALL. I ASK FOR HER NAME TANISHA IS THE NAME SHE GAVE. I FEEL THAT WOMEN WHO ARE SENT HERE ARE FOR HIGH RISK AND THEY DON'T NEED ALL THAT MORNING ATTITUDE THEY JUST NEED APPOINTMENT BECAUSE THERE CHILD AND SELF ARE IN A SERIOUS CONDITION AND JUST NEED TO SEE THE DOCTOR. SO I HUNG UP ON HER AND CALLED OUT HER NAME BECAUSE THAT'S HOW SHE ACTED. TANISHAAA GET IT RIGHT GIRL CUZ HIGH RISK OR NOT U STILL GET BANGED ON BY THE RIGHT GIRL U TREAT LIKE CRAP.
1.0 Rating
June 1st, 2015
Don't go here! Office is filthy, most staff is not friendly. When they do ultrasounds they do them very quickly and not sure how accurate and sufficient they are. When they monitor your baby they throw a bunch of pregnant women in one room on disgusting recliners & bellies exposed. They offer one private room, but you have to always wait forever for it. I also have never met Dr. Brar not once through 2 pregnancies
4.0 Rating
May 10th, 2015
5.0 Rating
April 22nd, 2015
Notice that most of the bad reviews are because of wait times. Well, he is the only fetal genetics specialist in the IE. Just him, dealing with very time-sensitive and high risk appointments. Yes, they are always booked. So how about this: go to your appointment EXPECTING a wait - that way, you either knew it was coming or you're pleasantly surprised. Anyway. I've had two perfectly fine experiences here. The staff aren't rude, not friendly, but just get things done (from what I have seen). The first ultrasound I had was with a NP who was nice and gave me a few pictures and commented when the baby raised its hand or turned its face. She gave me a few print outs. The next appointment was with Dr. Brar. Many of the reviews aren't even about him, but about wait times, the staff, the NPs, or whatever. In my experience, Dr. Brar was very nice. He wasn't super chatty or anything. He is definitely there to get his job done and knows what he's doing. But the comments he did make were friendly and funny. He also named all the measurements he took and asked us if we wanted to know the gender. I was very worried after reading some comment about his poor bedside manner, but it turned out that he was great. People are more motivated to complain than they are to compliment, usually, so I just wanted to put this out there.
Nearby Doctors

Dr. Harbinder Brar is similar to the following 3 Doctors near Riverside, CA.