Rate Now
Share Your Experience
Have you seen Dr. Haitham Masri?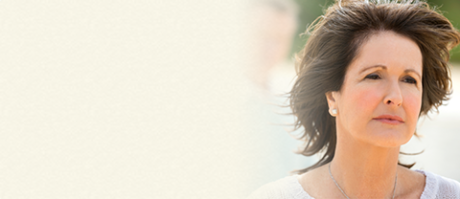 Metastatic Melanoma
The facts about metastatic melanoma, a serious skin cancer, including signs, symptoms & what happens to the body in each stage of cancer.
30 Ratings with 10 Comments
5.0 Rating
May 30th, 2017
The best of the best in Michigan!
Dr. Masri is the most competent plastic surgeon by all means. He Has great bedside manner and provides outstanding service. He is realistic, talented, and has magical hands. I highly recommend him to all those seeking plastic and cosmetic surgery or simple cosmetic procedures. I visit him all the way from Arizona because nobody there can match his skill and expertise with just about anything!
3.0 Rating
January 5th, 2016
4.0 Rating
November 19th, 2015
The clinic was very clean and professional. The consultation was a little overwhelming with various options but I really felt informed. My first peel was extremely effective and I am very hopeful for a great result with the rest of my treatment plan. Dr. Masri has a wonderful bedside manner and took time to explain his recommendations and procedures
1.0 Rating
July 7th, 2014
Intentionally forced into multiple treatments that went very wrong for the whole purchase of stealing money from a patient and badly disfiguring. I suffered permanent damage.
1.0 Rating
May 14th, 2014
Do NOT do your nose with him. SIMPLE.
I know 3 people who did it with him. It is funny because I met them after I did mine at school. We had the exact same nose shape! This made me ask them if they had a rhinoplasty. They said yes and mentioned Masri. I immediately said wow. I regret doing it with him. He lies too. Pay more money and get a good doctor PLEASE.
5.0 Rating
March 21st, 2013
I had a great experience with Dr. Masri and his staff is amazing. I came to him to have Botox Injection and ended up getting fillers as well. I am very pleased with the results and would recommend him to anyone. My girlfriend referred me after she had underwent nose surgery and was extremely satisfied by his work.
1.0 Rating
February 25th, 2013
Very bad Rhinoplasty
I Don't recommend Dr. Haitham Masri for everyone trying to do their nose done, he is not a good doctor. I had bad experience with Dr. Haitham Masri he promised me to do my nose for two things: 1- Nasal pockets to help me breath better 2- Rhinoplasty for one side only, the bridge needs to be reconstructed by adding cartilage to the nose to restore structural support. This is called cartilage grafting in the world of rhinoplasty. I had this surgery done back on 2009. After one year, in 2010, I went back to see Dr. Haitham Masri, I told him I still having trouble breathing and my nose came back the way it was down on the left side. Dr. Haitham Masri said, "I can not do anything about breathing but I can put and fill up your left side of your nose with Botox injections" He did the Botox injections for me and made my nose looks better but the bad news folks after a year my nose came back the way it was before the surgery. So, now 2013, I would like to put a word to everyone that I am not happy with my nose also I have trouble breathing. On top of all that, Dr. Haitham Masri took a lot of money from me and I still remember the surgery pain so bad and after the surgery too. "Obviously I wish I didn't do it," I had bad experience with Dr. Haitham Masri and I Don't recommend him to everyone. If you have further questions please feel free to contact me.
1.0 Rating
August 14th, 2010
bad rhinoplasty
Tried to add more money and switched the promised operating procedure when patient changed mind on the added procedure (nostril narrowing). Broke his promise to do the tip of her nose. Then lied saying she did not pay for it. Did a terrible job, ssid he would charge her the full amount if she wanted it done again. Left before she recovered. She was sent home without written instructions. She bled and threw up in her rides car. He sued for libel her friend (case dropped). Does surgery in his back office. Cannot trust him. Was convicted for falsifying a patient's records (found out later). Very vindicative saying she was a bad patient from the beginning, lied about everything in his so called description of what happened.
5.0 Rating
January 19th, 2010
Fresh start
I have been doing the Masri Clinic weight loss program for five months now. I started at a weight of 210 lbs, with a 45 inch waist and 49 inch hips. I have a history of diabetes, hypertension, and high cholesterol. I also had swelling in my legs and ankles. After being on this program for 5 months, my current weight is 160 lbs, my waist is 35 inchs, and my hips are 39 inchs! My diabetes is now normal and under control. I no longer have the swelling in my legs and ankles. I have more energy and can walk longer distances without feeling fatigue. I can cross my legs in comfort, which i could not do before! I am able now to play with my grandchildren. I would recommend the Masri Clinic to anyone who needs to lose weight, and get in better health, inorder to have beable to have a more energized life.
5.0 Rating
January 12th, 2010
Dr. Masri was great.
My husband came to Dr. Masri with a really bad headache, and complaints of numbness in his lips. As soon as Dr. masri looked at him, adn spoke with him for a few seconds, he had a diagnosis for us. My husband had Bells Palsy. From there Dr. Masri moved quickly with treatment, and optiond that we would have to go through. He explained that with quick treatment and Physical therapy, that we had a great chance that my husbands face movement would come back. Needless to say, after the medications and the Physical Therapymy husband face is back to 100%. Dr. Masri was great, he spent time with the both of us to answer all our questions, and assured us that we could definately fight this thing. Thank god he knew exactly what he was dealing with the moment we seen him.I would definately recommend him to my family and friends. Thank you Dr. Masri
5.0 Rating
May 30th, 2017
5.0 Rating
May 30th, 2017
Nearby Doctors

Dr. Haitham Masri is similar to the following 3 Doctors near Dearborn, MI.