Rate Now
Share Your Experience
Have you seen Dr. Hal Liddell?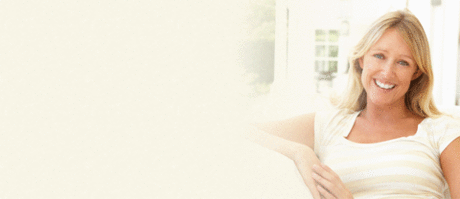 Hysterectomy
Learn about why this procedure is performed, who gets it done, and the different types of surgeries available.
16 Ratings with 7 Comments
3.0 Rating
May 3rd, 2017
Knows what he's doing
Great surgeon who knows what he's doing, but terrible at paperwork/explaining things to patients. He was in such a hurry he gave me my post surgery care instructions while I was still under anesthesia. Of course I didn't remember anything. Even my nurse thought it was odd. Then I saw him fir my follow up appt and he was about to put me in surgery again and I had to remind him that we already did that one. BUT I do feel he did a good job with my actual care. I totally trusted him with the surgery. I feel like he's so good at surgery he gets requests so often that he doesn't have time to properly take care of the patients he has.
1.0 Rating
June 4th, 2016
Daughter of elderly patient
Arrogant doctor with big ego. His ego prevents him from acknowledging that he does not know what he does not know. Diagnosed my 80 yr old father with bladder cancer and advised removal of bladder. I told him we would seek a second opinion. He said that was fine but added any reputable doctor will tell us the same. I took my father to MD Anderson in Houston. Dr Swanson there said was no reason in the world to remove bladder. MD Anderson treated my father and one year later he was cancer free. Dr. Liddell was prepared to sentence my father to misery for the rest of his life. MD Anderson cured him. X
1.0 Rating
January 25th, 2016
5.0 Rating
August 16th, 2015
5.0 Rating
January 31st, 2014
retired nurse
I had one appointment with Dr. Liddell and found him to be very professional and careing. He listened to what I had to say and his response to my questions were truthful and professional. I took the time to realize he is not a mircle worker and just a man. He even told me to make an appointment if nessary for my condition which I will be doing very shortly. Thanks Dr. Liddell for all you do and have done to help people like me live a better dignified life.
1.0 Rating
August 10th, 2010
not caring
Although I received an accurate diagnosis, I am not pleased whatsoever with this Dr's service. After basically being told that I just have to "live and deal" with my 'painful and debilitating' disease I got dismissed to just an appointment frm every now and then to a whole yr. To top it off, just bc I'm not due for an appt till a yr (unless I have an emergency, whoopee) and so his office won't be collecting insurance $ frm me for a while, this wonderful Dr decides not to refill my meds that I so desperately need and expects me to take ibprofin instead..how brilliant and kind. Oh and unprofessional nurse
5.0 Rating
March 31st, 2017
5.0 Rating
March 13th, 2017
5.0 Rating
March 13th, 2017
5.0 Rating
March 6th, 2017
2.0 Rating
February 24th, 2016