Rate Now
Share Your Experience
Have you seen Dr. Halli Zung?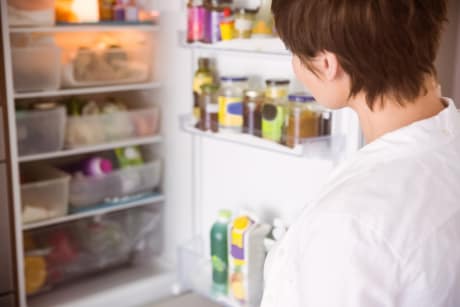 Binge Eating Disorder
Get the facts about binge eating disorder, including symptoms, causes and related conditions.
Quality Rating
Highly Satisfied
52 Ratings with 14 Comments
3.0 Rating
June 16th, 2015
What does Good Healthcare look like.....Ask a patient of Dr. Halli Zung!!!!!
Dr. Halli Zung, is more than a doctor. She is whatever you may need at the time of your visit, which may be because you may not be feeling so great! What you will get is the best that medicine can offer. Compassionate, caring, professional, but more importantly she takes YOUR health seriously. She dedicated herself and required of those on her team to step up and deliver EXCELLENT patient care, in spite of the many challenges presented daily! I will miss her greatly. Her candor and delivery made follow up visits more than tolerable, they became doable because she is a determined Dr. who never expected anything less of her patients than she required of herself. Her practicalities made her relatable, yet she still knew how to maintain the distance needed to maintain the role of healthcare provider. SUCH AN AWSOME character trait. Again, I will miss her sharing of family events, our conversations, and most importantly that comforting feeling associated with going to a familiar place of safety. She somehow knew how to make wrong things right. I am a better person/patient because of her influence in mine and my family's life. My dear friend I wish you the BEST that life has to offer. You deserve to smile in the sun, laugh in the breeze, and enjoy your tomorrows!
5.0 Rating
June 8th, 2015
Dr. Zung has been my doctor for 7 years. She has also been my daughter, Julia's doctor for 7 years. We have been extremely happy with Dr. Zung. She is caring, thorough, and has all the qualities that I want my doctor to have. She is beautiful on the inside and on the outside and extremely smart and confident. Dr. Zung has taken care of me as my GP, my Gyn and my daughter's pediatric dr. I was blown away when I found out that Dr. Zung was three different types of doctors; I didn't even think that could exist. Dr. Zung has been there for us and has cared for us in every medical situation and many were stressful. She pulled us through each and every one of them and I am extremely grateful to her for all she has done for us. She is everything that you would want your doctor to be. To be able to place your full trust in your doctor is truly a gift; the best quality a doctor can possess. Thank you Dr. Zung for EVERYTHING!
5.0 Rating
May 26th, 2015
Dr. Zung
5.0 Rating
February 2nd, 2015
Exceptional doctor
5.0 Rating
February 1st, 2015
Fantastic doctor
1.0 Rating
January 23rd, 2015
Horrible experience
5.0 Rating
August 20th, 2014
Kind, Brilliant And Tough, My Kind of Doctor
I have been with Dr. Zung for some years now. What I really appreciate is her willingness to step up to the plate continually in my healthcare. On more than one occasion she has doggedly insisted on further tests, evaluation, and other Doctors. I had pneumonia last autumn. and the next morning she called to see how I was, and TO MAKE SURE I was taking all the meds. She will ask specific questions to get to the bottom of an issue, even if I think is not necessary. That is her kind toughness, and what I also want in my primary doctor.
5.0 Rating
August 16th, 2013
Dr. Zung
Dr. Zung has been providing me her services. She always showed her concern about my health problems and her advises, actions and indications have helped me to overcome all of them. She's pays close attention to your symptoms, and will address them accordingly. I read a review where a patient goes to see Dr. Zung with chest pain, Dr. Zung immediately sends the patient for a Hear test. Before giving the patient an inhaler, she sends her for a heart examine. The patient gets upset because she didn't get the inhaler first. I believe Dr. Zung did the correct thing. Dr. Zung was more concern about her patient's heart. To me, this is a great Doctor… Excellent all around, Dr. Zung is a caring and concerned physician. Highly recommend!
5.0 Rating
July 13th, 2013
Exceptional Doctor
5.0 Rating
May 2nd, 2012
What a Great Find
I am so grateful to have found Dr Zung. My daughter is her patient and she's a very shy teenager and doesn't like going to see the doctor. Dr. Zung came into our life at a time when my daughter was going through a terrible time in school. Dr Zung connected with her with her and won her trust. Her combination of humor, measured honesty and interest turned out to be a winning combination in this doctor patient relationship. I would highly recommend Dr Zung. Our experience has been very positive.