Rate Now
Share Your Experience
Have you seen Dr. Hamid Bahadori?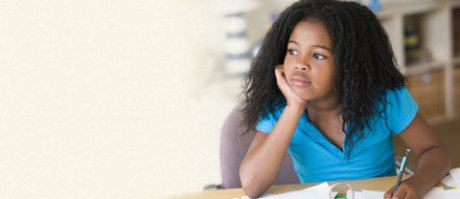 ADHD
Attention Deficit Hyperactivity Disorder (ADHD), including the different types and who gets them.
51 Ratings with 20 Comments
5.0 Rating
January 5th, 2017
Dr.Bahadori is awesome. He always takes the time to explain everything to you. Whether it be about a prescription, side effects or a procedure. He is always friendly and personable. Great bedside manner which is hard to find in some doctors. I've been dealing with doctors for thirty three years and I say he's in my top ten of docs. I would recommend him to anyone.
5.0 Rating
September 7th, 2016
1.0 Rating
January 3rd, 2016
5.0 Rating
October 3rd, 2015
The Very Best
3.0 Rating
September 9th, 2015
2.3 Rating
November 13th, 2014
Worst Office Staff I Have EVERY encountered in the history of going to DRs
Dr. Bahadori is a knowledgeable, and takes his time to listen to you and come up with a plan to fit your needs. I have been very happy with him. However his nurse and the front stall are horrific. Never pleasant, will not return VM in a timely manor, will not file insurance pre approvals timely, will lie to you, will stonewall you from the higher-ups, and have no empathy towards your pain or the impact it brings to your life or income. It is medical negligence. NEVER go to that office.
2.3 Rating
July 10th, 2014
HORRIBLE staff
Dr Bahadori is SUCH a great doctor, he is very knowledgeable, patient, and caring. HOWEVER, his office staff is absolutely horrendous. They are neglectful, uncaring, condescending, and sometimes even lie to get you off their backs. I am absolutely appalled that such a great doctor is stuck with such a terrible staff.
2.3 Rating
April 10th, 2014
Great doctor, AWFUL staff
I will agree with so many other posters here. The Doc is great, but I am leaving his practice simply due to the absolute rudeness of his staff (assistant). Since that is who returns (in theory) your calls and deals with you on a consistent basis- its important that they treat you properly and I have never in my life been treated in such a manner. She (the assistant) rarely returns calls, and when she does she is rude and blames the issue on you. It was not just me my pharmacy called and faxed numerous times and found the staff unbelievable. Bottom line, I am leaving the practice, and I would NEVER suggest it to anyone else.
5.0 Rating
September 22nd, 2013
Medical Assistant Davita and staff are horrible
Dr. Bahadori is a great doctor. The staff in the office is rude and very difficult to handle business with. If you call your greeted with a dry voice and spoken to as if you are bothering the staff. The medical assistant never returns calls and will claim ther messages were not received. I called this office several times requesting a callback and still have not received a call back. I called into the office and was told that my messages were received and I would get a call back. The person that answered refused to give me any information and told me I would get a call. Still no call. I really should have checked reviews before going to this office because I never would have been a patient there. I will also be filing a complaint because this office is horrible. To whoever reads my review, beware there are many other great neurologist in Charleston with excellent customer service as well. The staff at Carolina Neurological is disgusting. Don't waste your money on poor treatment. Even though Dr. Bahadori is great, the staff on the front end representing him is awful. GO SOMEWHERE ELSE
1.0 Rating
March 25th, 2013
Horrible office staff!
Dr. is a good doctor, but I will NEVER refer anyone to this practice! His office staff is rude and his nurse/assistant NEVER returns patient calls. It takes calling the office numerous times in order to get anything done or any answers from her or from the doctor. Never, never, never will I go to see this office once treatment is over!
5.0 Rating
February 13th, 2013
He listens!
I went to Dr. Bahadori for almost five years and he is wonderful. He takes time with his patients, which can back him up a little, but when it's your time -- it's your time. I never felt rushed like with some doctors. Dr. Bahadori listened and never disregarded any of my concerns/feedback. I had a true partner in my care with Dr. Bahadori. The only reason I no longer see him is because I relocated out of Charleston.
5.0 Rating
May 3rd, 2012
Dr Bahadori is great, his staff is poor, I have only had one person return my phone call within a day. No others calls returned until after a week or after I had a procedure done by making the appointment myself for the test. When I need to make an appointment, I am told to let me have his assistant call me back and when that will be I never know if all.....But Dr Bahadori is great and probaly not aware of these problems, other people in the waiting area have had the same problems. All I can say, when you get someone on the phone don't let them hang up untill you get your appointment made...