Rate Now
Share Your Experience
Have you seen Dr. Hamid Mootabar?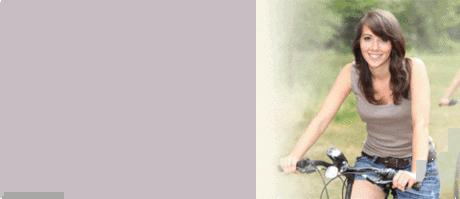 Endometriosis
Get the facts about endometriosis, including symptoms and parts of the body that may be affected.
Quality Rating
Highly Satisfied
53 Ratings with 23 Comments
5.0 Rating
March 23rd, 2017
Incredibly smart and wonderful dr
5.0 Rating
September 16th, 2016
The Miracle Doctor!
Hi! My name is Sandra Rodriguez. I had 7 miscarriages n one baby delivered birth at 6months. in which she only survived 12minutes bcuase my water broke too soon..I was told i could not have a baby by other doctors where i lived in the bronx because i was weak n could not hold baby to full term. Well i did get pregnant again and i didn't know till i was 3mnths... I had a difficult time with pregnancy with worries and frustration that i will loose this baby! I was then refered to Dr. Mootabar...long story short he assured me with no doubt. " I will give birth to a healthy baby"! Guess what? I did she is now 12yrs old n is on honor roll for the past 4yrs!!! I also gave birth to a son 10yrs old also on honor roll at school! I thank Dr Mootabar as i thank God.. Dr Mootabar you are a blessing and a miracle to all women n moms who didnt believe!!!! You are my soul n salvation my children are here born alive because of your compassion n love of heart to live♡
1.0 Rating
July 31st, 2015
1.0 Rating
April 25th, 2015
Challenges my patience
I see him at his sons office. When I picked westchester health I did not plan on seeing him often yet I have seen him more then any other doctor. You have to see him if you are over 35 and you have to see him if you have GD in your pregnancy. I am unfortunate enough to have both. You have to wait over an hr to see him and then he's so slow and verbose you want to shoot yourself. I will not go back to this practice after this baby because of him.
5.0 Rating
December 19th, 2014
Highly recommended
Dr. H. Mootabar is very keen, observant, careful and very knowledgeable. He displays great attention to clinical details and examination which is exceptional (as this seems to be a dwindling quality these days). As a health care professional, having had the opportunity to observe him in my own care: I trust his judgement, appreciate his attention to detail and would definitely recommend him.
1.0 Rating
May 20th, 2014
Horrible wait times. No respect for patient's times
A visit to his bronxville office for a routine genetic counseling and ultrasound resulted in over a two hour wait, despite the fact that the waiting room was not even full. I had to move my car AND refill the meter twice. This doctor and office shows such utter disrespect for other people's time that it is really ridiculous. What is scary is that a 2 hour wait time is shorter than the usual 3 hour wait time! When the doctor finally does see you he spends a lot of time writing notes while you sit there ans wait and look at the time run down on your meter. After he writes his notes he proceeds to explain your situation in the slowest and most painstaking way possible. Really not worth the wasted time and anxiety, especially if you are already patient and have enough worries,
2.3 Rating
March 21st, 2014
GOOD
Dr MOOTabar saw me at his sons office. I think he is good,,,alittle pompous...however I m not sure if worth the terrible wait. However, I have a healthy son,
1.0 Rating
March 11th, 2014
5.0 Rating
April 29th, 2013
Worth the Wait
Dr. Mootabar sees high risk patients at my regular ob office, which I'm considered due to my age. He's got a great bed side manner, makes you feel at ease and spends as much time as you need with him, making sure you understand everything (which for high risk pregnancies, is a lot of info). He's very knowledgeable, comprehensive and has a stellar reputation. He's earned my trust so far. The only complaint is scheduling. He sees every high risk patient at my ob office, and has other offices, so he sees a lot of women at several locations. It makes scheduling difficult and waits extreme. His u/s tech saw me at 10:15 am when I had a 9:00 am appt, and I saw Dr. Mootabar about 20 minutes after that. The office staff warns you about the long wait, so you can plan for it. While frustrating, I definitely think the wait it worth it to see this doctor.
2.3 Rating
March 16th, 2013
Honest Review
Absolutely ridiculous wait times. The total wait time was literally over 3 hours for a 10 minute consultation with a genetic counselor and a brief procedure. And you can tell it's a regular occurrence there considering that the waiting room has about 20 chairs (which are often full) despite there being only one doctor. I don't know if this mess is caused by a desire to maximize profits, but it seems like a terribly run business all round. To top it off, the parking outside is a paid meter with a maximum of 90 minutes. I had to go back twice to replenish it. Many of the patients there also seem to be of lower socioeconomic status and the men accompanying the expecting mothers often refuse to offer seats to other pregnant women. Very classy bunch. The doctor himself appears to be relatively competent, but he does have a certain air of hubris, and his communication with his assistants leave much to be desired. The working environment feels a bit awkward and claustrophobic.
5.0 Rating
October 20th, 2012
Best doctor.
5.0 Rating
October 11th, 2012
A WIZARD!!!
Nearby Doctors

Dr. Hamid Mootabar is similar to the following 3 Doctors near Mount Kisco, NY.