Rate Now
Share Your Experience
Have you seen Dr. Hans Kuisle?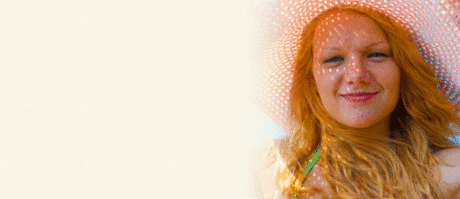 Skin Cancer
Get the facts about skin cancer, including the different types and symptoms.
30 Ratings with 10 Comments
5.0 Rating
October 21st, 2016
Manager
5.0 Rating
March 11th, 2015
Professional manner with conservative approach
3.7 Rating
July 18th, 2013
Great face lift, TERRIBLE neck lift
I had a face/neck lift done with Dr. Kuisle because my mother had been to him 20 years earlier and he did a great job for her. My face has never been a problem. Looks great, natural and not "pulled". The neck was a whole different story. After a year I had a big lump under my chin and couldn't lift my neck very high. He did an in office procedure (for free) where he used a local anesthetic and cut the stitches he had used to sew the platysma muscles together. A year after that it was 10 times worse than it had been. The muscles hung in a way that was totally unnatural. I went to two other plastic surgeons who had no idea how to fix it. I finally found a doctor in Denver (Richard Albin) through an article in 5280 Magazine "Best of-Doctors". It cost another $7,000 to get it fixed and now, finally, looks great. I wish I had known about Dr. Albin in the first place.
1.0 Rating
May 17th, 2013
save your money
I have been to Dr. Kuisle a few times, wish I hadn't. AN easy liposuction has now left my stomache in ruins. I have major caverns in my stomach where he went crazy deep with the instruments, that have left me scarred for life.I am not a heavy person, just needed a touch up...WOW! His "scar" revision is a mess! I now have the worst scar I have ever seen, thanks to him. I wouldn't send my dog to him! Save your money, he is NOT what he thinks he is, believe me.
5.0 Rating
May 5th, 2013
U. James
It has been a week since my blepharoplasty procedure with Dr. Hans Kuisle, Boulder Plastic Surgery. The procedure and recovery has been absolutely painless. My results are amazing and I have had minimal bruising or swelling. This may be a result of the thorough pre-operative instructions and after care provided by Dr. Kuisle and his excellent staff. I experienced absolutely no pre-procedure anxiety regarding this surgery a result of the 100% confidence I had in Dr. Kuisle. My stitches were removed today, again painless. I also decided on a little botox, which involved only four tiny pin pricks. I highly recommend Dr. Kuisle!
5.0 Rating
May 4th, 2013
Mastectomy and reconstruction by Dr Kuisle
After the trauma of a breast cancer diagnosis, I placed myself in the care of Dr Kuisle to perform the procedures to bring me through this ordeal. His knowledge, professional skill and care put me at ease with what were some difficult decisions. Dr Kuisle totally honored my instructions to recreate similar breasts to what I had lost. He did a beautiful job and I have to say, they are subtly much better than before. I am grateful to him and I would highly recommend Dr Kuisle for this work.
5.0 Rating
May 4th, 2013
exceptional aesthetics; gentle approach
I have been seeing Dr. Kuisle for the past 15 years for surgical "touch ups" to my appearance as I age. Dr. Kuisle has also been using Botox, Restalyne, and other similar types of products when I need them. I am a perfectionist myself, and super sensitive to looking "overdone" as so many woman can be. I continue to look completely natural even though I appear to be much more youthful than my age would suggest. I trust Dr. Kuisle to make the correct diagnosis of my needs, and performs them with gentleness, precision, and thorough aftercare. Staff is also attentive. You won't go wrong with choosing Dr. Kuisle.
5.0 Rating
September 19th, 2011
1.0 Rating
April 2nd, 2011
VERY ROUGH and impatient with my fear of needles
FYI- I made an appointment to see Dr. Kuisle because he is know for being conservation with collagen and botox injections. This appointment was a first time consultation with time built in for injections if I wanted to proceed. I told Dr.K that I had had a VERY BAD time with needles and I ASKED HIM TO BE VERY GENTLE AND GO SLOWLY. He laughed when I asked him to jiggle my cheek when injecting the numbing agent and before he gave it time to work he was stabbing me again. The collagen injections were painful to say the least but the lack of gentleness and disrespect for my low pain threshold, and fear of needles and oral/facial work is very unprofessional to say the least. NOT A GOOD CHOICE FOR WORK DONE IN THE OFFICE. I called and asked my dermatologist if she could do the job and not only is she gentle but less expensive by quite a bit.
5.0 Rating
November 1st, 2010
A mark of excellence
Having had several different procedures done through Dr. Kuisle, I can say that I have never had the opportunity to work with such a gentle man and professional. He is a perfectionist that strives for excellence, resulting in superior results. I highly recommend this doctor for many reasons; the least, of which, are mentioned here.