Rate Now
Share Your Experience
Have you seen Dr. Hany Nissiem?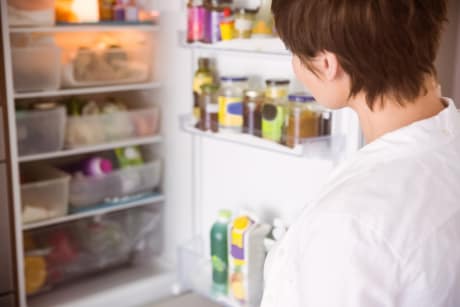 Binge Eating Disorder
Get the facts about binge eating disorder, including symptoms, causes and related conditions.
24 Ratings with 12 Comments
1.0 Rating
July 14th, 2016
I have been going to Dr. Nissiem for a long time and at first he was an excellent doctor who was very compassionate. Since taking on so many patients and running an urgent care, he couldn't care less about anyone. E also refused to send me to a specialist which has caused me to become very sick with an autoimmune disorder. He also started giving me a very difficult time with re-filling my prescriptions. I am so disappointed that he has changed so much, and that I have to find another doctor.
5.0 Rating
January 11th, 2016
Other than the incredibly long waiting time, this doctor is excellent. He's one of the best diagnosticians I ever encountered. Not only does he have his own medical practice, he recently opened up an urgent care. My 29 year old daughter had been sick for over a month, and not only did she see her PCP, she went to a hospital ER. They prescribed a medication that contained penicillin which could have been fatal to her as she is severelly allergic. So I finally persuaded her to go to Dr. Nissiem's urgent care, and he prescribed her 3 medications that cleared up her infection and also helped ith her severe allergies and asthma.
3.0 Rating
February 24th, 2015
5.0 Rating
August 18th, 2012
1.0 Rating
August 5th, 2012
this guy is awful!
i waited for nearly two hours to see this guy! when i finally did see him he didnt even want to listen to my issue! i had a migraine headache for nearly seven days and it wasnt going away after trying several over the counter medicines!i told him this and his advice was to take tylenol and lay down and rest! i eneded up going to the e.r. where they treated me with an iv medication and prescribed me some migraine medication! i am disgusted with his poor judgement! wouldnnt suggest anyone see him! the wait time is absurd and not at all worth it! his staff seems to have attitude problems as well!
1.0 Rating
June 28th, 2012
unprosessional and unethical
I waited for nearly an hour to see this doctor and was in alot of pain and not feeling well that day with a high fever of 102! When i was finally seen he gave me two minutes of his time told me to take tylenol and get rest! I ended up going to the emergency room and was treated for a kidney incection thay was slowly spreading into my blood stream! Very poor judgement! Also his receptionist was very rude to me she seemed to have a real snotty attitude!
1.0 Rating
April 19th, 2012
absolutely no fu**g good!
I am a former patient of dr nissiems and i am a victim of his malpractice due to his misdiagnosis of my condition and his negligence in failing to attempt order the proper diagnostic tests to diagnose my condition! I consulted with another physician who did send for the tests that needed to be done and it turns out i do have an issue in which he said i did not! I suffered trerribly in pain for quite some time due to his negligence! He is very rude in his bed side manor , and lacked compassion for my suffering and continued to prescribe me medications that did not work and medications ive had in the past that was listed in my files as ineffective! I also should mention the rude and nasty attitude of his receptionist (shoulder length light brown hair and glasses) she has a nasty attitude problem consistently and was never pleasant at all! In my opinion he is a no good doctor who i would rate him and his staff a big fat -0! I now have a great physician who is treating me with the compassion and adequate treatment that was denied to me by dr nissiem! I would never reccomwnd him to anyone! So if you are thinking about seeing dr nissiem think twice!
5.0 Rating
March 16th, 2012
5.0 Rating
October 20th, 2011
Great Person and Doctor
1.0 Rating
January 31st, 2011
TERRIBLE DOCTOR
I HAVE BEEN A PATIENT FOR OVER 2 YEARS.EVERY TIME I GO FOR OFFICE VISIT I WAIT OVER 45 PAST MY APT TIME. ALSO I AM CURRENTLY ON DISABILTY AND NEEDED THE DOCTOR TO FILL OUT MY PAPER WORK HE HAS HAD THE PAPER WORK FOR 21 DAYS AND STILL HAS NOT FOUND THE TIME TO FILL OUT 5 EASY QUESTIONS. HIS STAFF IS VERY RUDE AND DOES NOT SEEM TO CARE ABOUT MY PROBLEMS. THEY ALWAYS SAY DOCTOR IS BUSY WITH PATIENT .I HAD A TO WAIT 4 DAYS FOR A SICK EMERGENCY APT...REALLY I AM LEAVING THERE PRATICE FINDING NEW DOCTOR AS WE SPEAK..OH THEN I HAD TO GET COPIES OF MY RECORDS FOR SPECIALIST AND LAYWER THEY CHARGED ME A HUGE FEE AND KNOWING I HAVE NOT BEEN WORKING NOT RECIEVING ANY DISABILTY CAUSE I STILL HAVE NOT RECIEVED MY COMPLETED FORMS HELD MY RECORDS HOSTGAGE UNTILL I PAY THEM FOR THERE TIME FOR MAKING COPIES!REALLY DONT GO HERE
5.0 Rating
October 25th, 2010
Great Help!
5.0 Rating
February 1st, 2010