Rate Now
Share Your Experience
Have you seen Dr. Harold Cronson?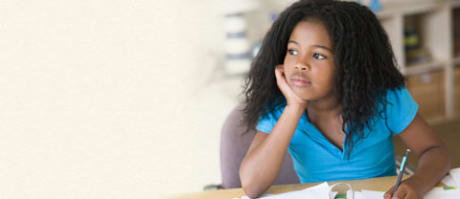 ADHD
Attention Deficit Hyperactivity Disorder (ADHD), including the different types and who gets them.
12 Ratings with 7 Comments
1.0 Rating
September 3rd, 2015
Receptionist/ Rude
I was referred by my therapist to call and make a Appt, the receptionist asked what needs I was on. I told her 3 mg of xanex as one of my mess. She told me in a not so kind way, that I was on a high dosage and the Dr would not prescribe them to me, I told her I wanted to discuss with the Dr that I wanted to wean off them eventually. She said oh No he is old school, you will have to go to the hospital. After we hung up,the phone, I was thinking how do you tell someone that, with out knowing or even making an appt? It clearly states he helps with depression. So if this is the case, then I would put on his website, will not prescribe Xanex or help wean you off! At least I found someone else who cares.
3.0 Rating
February 24th, 2015
Not currently taking ADHD patients
Thought I'd make my first appt to check out lack of focus but was quickly dismissed by the receptionist :-/ Wish she could have at least offered me suggestions/alternatives. Oh well, on to the next one.
5.0 Rating
December 11th, 2013
Great doc!
5.0 Rating
September 27th, 2012
Excellent doctor and staff!
1.0 Rating
August 17th, 2012
Rude
They told me to seek treatment else where bc I told the I was not used to doing doc appointment follow ups each month. I told the scheduleing lady that I would if I absolutly had to and they still refused to see me. That is REDICULIOUS! I hate this Psych hunt. They have all been rude or idiots so far...coming from someone with a psych degree, thats saying something!
5.0 Rating
December 24th, 2011
Great Physician
In response to the two previous posts, I would like to relate my experience with Dr. Cronson and staff. Anyone in crisis should proceed directly to the ER instead of trying to make an appt. for a later time. His receptionist has NEVER been rude or disrespectful of my needs, and I have been a patient since 2003. Doctors are paid for their time and "no shows" cost them money. A little consideration goes a long way. I drive over an hour to go to Dr. Cronson even though I must pay in full due to my insurance not being accepted there. I have no complaints or concerns and will continue to recommend Dr. Cronson.
1.0 Rating
October 21st, 2011
I tried to schedule an appointment with this doctor and the receptionist was VERY rude. She refused to schedule an appointment for me because she claimed that they had a number of patients that would schedule appointments and then not show up for them. She then hung up on me when I asked how they expected to keep patients if they would not schedule appointments. I would NEVER recommend this office.
5.0 Rating
April 24th, 2015
2.0 Rating
March 3rd, 2015
5.0 Rating
July 30th, 2014
5.0 Rating
December 27th, 2009