Rate Now
Share Your Experience
Have you seen Dr. Harold Brown?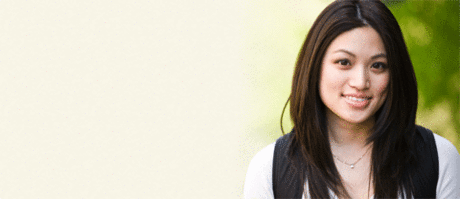 Birth Control
Get the facts about birth control so you can decide which type is right for you.
18 Ratings with 9 Comments
4.0 Rating
April 30th, 2017
Doc Martin
5.0 Rating
January 5th, 2017
Fantastic and extremely thorough
I've been going to Dr. Brown for a couple years now. Due to his diligence, he has gotten my health back on track. He is very thorough in testing and followup. He has a huge network of specialists for referral. I will say the wait time in the office is long, but that's because he spends the time with you that you need when it is your turn. That is worth waiting for. I absolutely recommend Dr. Brown.
5.0 Rating
March 3rd, 2016
1.0 Rating
September 30th, 2015
You're better off dying
This man gives doctors a bad name. He ordered numerous unnecessary test because I had Medicaid at the time. I told him that my previous doctor had ran the same tests 6 months prior, but since I had different insurance then he could get away with ordering them again. I came in due to a very high temperature. He checked me for mono, strep and a uti, but all came back negative. At one point he led me into the hall way and yelled to the nurse to ask where the urine cups were because he thought I had a uti. The hall was full of construction workers. HIPPA? Another visit (which I couldn't avoid), he told me that I needed genetic testing which coincidentally they offered now. I told him I no longer had insurance. He opened the door and yelled down the hallway, where other patients were, that I no longer had Medicaid to the nurse. Soon after a young man came in the room with a tray of items and he quickly dismissed him. I guess I really didn't need the genetic testing. This all happened a year ago, and I found a new doctor after those two appointments who is wonderful. She did blood work recently and told me I have high cholesterol. I managed to get my records from his office and it appears that I had high cholesterol then as well. I guess he didn't think it was important enough to tell me. In my opinion, he's slimy and out to get every dime he can get his hands on.
5.0 Rating
September 16th, 2013
Great physician
1.0 Rating
August 28th, 2012
Poor patient interaction
My appointment with Dr. Brown DO was a terrible experience. The wait in the office was only 10 minutes, but the wait once they got me back to the exam room was about 2 hours! Then when the Dr. finally came in he didn't stay with me the whole time. He continuously left my appointment to "check on something" My routine checkup was an hour so I was at the Dr.s for over 3 hours all together. On top of that, Dr. Brown was extremely rude to his nurses right in front of me and was not polite to me either. I am not usually one to not like my Dr.s but this was an exceptionally poor experience. I recently switched Dr.s and when i got my file back from Dr. Brown's office I noticed that he made note of things that I never even said. He claimed that I said I had heart palpitations which I never in my life have experienced let alone said I experience. In addition, He ordered a lot of unnecessary lab work. My husband is a medical student and talked to other physicians about my experience and all the tests that were ordered and they were all appalled at the poor patient care. My advice: Use cation when making an appointment with him. If you do see Dr. Brown I truly hope you have a different experience than I did.
5.0 Rating
June 25th, 2012
Very thorough
I do always have to wait, but I've learned to come prepared with something to do! He does seem focused on going through his checklist and not paying attention when you first meet him, but I learned to just tell him up front I had X number of things I wanted to discuss and once he finished his routine questions, he would deal with my concerns. If I wait until he is ready for new topics, then he is very attentive. Great follow-up, I think, in part, because of the copious notes he takes (which is why I let him do his thing...ask his questions and make his notes...before I bring up something new). I consider him a personal health care manager/coordinator. I have always found him to be friendly and personable towards me although I do think his manner of interacting with his staff sometimes left them "grumbly" about him but they have always treated me well. I have several friends who see him as well so it is easy to compare notes with them and I find we generally agree about his level of care.
2.3 Rating
December 17th, 2011
there has to be a better way.
1.0 Rating
April 29th, 2010
He'd Rather Lunch with drug Reps
I have had to wait everytime I have visited Dr Brown's office. There is a constant stream of Drug reps going in and out and he is always behind. He does always go through the same list of questions and asks me why I came in but he shuts down after that and is off to the next thing. My Shortest wait while he was my doctor was 45 minutes my longest with an appoinment was two and a ha;d hours with the average one hour.HE is a very mean and spitefull man but I must say a good diagnostition. But my new doctor is a great doctor and can run a office too. My new doctor has never kept me waiting yet..
5.0 Rating
July 28th, 2016
3.0 Rating
May 18th, 2016