Rate Now
Share Your Experience
Have you seen Dr. Harold Luke?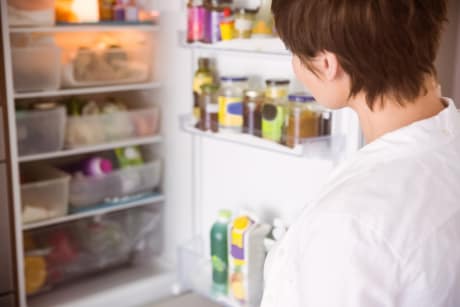 Binge Eating Disorder
Get the facts about binge eating disorder, including symptoms, causes and related conditions.
Quality Rating
Dissatisfied
25 Ratings with 9 Comments
1.0 Rating
November 8th, 2015
Stay Away!
Can't believe this guy actually has a license to practice. The most inept, baffling experience I've ever been witness to in my 59 years! I'm pretty certain this person has a mental illness and certainly shouldn't be in a position to treat patients! Very scary to think that people's lives are in his hands!
1.0 Rating
June 7th, 2015
The worst doctor ever!!!
If anyone considers having this guy as their doctor, all I can say is run & run fast in the opposite direction. He should have authorities check his medical degrees, because I don't believe he is a real doctor!!! I have more problems now, since I spent 3 months seeing this idiot! Think twice before choosing this guy as your physician!!!
1.0 Rating
July 22nd, 2014
HORRIBLE!! THE WORST DR EVER
If I could give him zero stars it would better explain this Dr. I waited over an hour for my first visit. Ive had a sprained ankle for over three months and when he finally got to see me he just told me to learn to walk different. Then told me I couldn't walk at all for two weeks and I would need crutches but told me to find crutches because he didn't have any. I have already changed doctors because there is no way I'm going back to him.
1.0 Rating
February 9th, 2013
I need to have surgery so I called for my first appointment at this office. My appointment was at 8:45 I didn't see the doctor till 11. When he first seen me he didn't even ask whats wrong. I told him my depression meds arn't working anymore he replyed I will give you a lower dose because you really dont need your pills. Then when I told him about anything else he only replyed when you need to lose weight. That was all he cared about was my weight. I have Pancreatic and need surgery as soon as possible and he told me that if i lose weight it will go away. I was in the hospital for two weeks and every doctor I seen told me you need surgery. He is the worse doctor and I will never go back.
1.0 Rating
October 4th, 2011
Horrible Dr. : state paid quack- waste of time
I waited 50+ minutes with my Infant for her 3 month well baby check only to be ushered into a disgustingly dirty exam room. The sink had layers of soap scum and no soap anywhere to be found. The exam was a comI took photos with my phone and I intend to report this so called dr to the health department and to my insurance agency.
1.0 Rating
September 2nd, 2011
I will never go back I've already had my insurance switch me to another doctor after one visit.
1.0 Rating
January 22nd, 2011
A Fraud
I really think he is a fraud. I know that doctors have to go to medical school and training, but he only appears to be faking his knowledge. It depends on how you ask the questions, he give you different answers to basically the same questions. I read that he is in trouble with the Board of California. I also heard he is a true business man and less of a doctor. Be careful. Probably be a good thing to go see another doctor if you are already seeing him.
1.0 Rating
November 11th, 2010
I waited four hours for my first visit, and have never waited less than an hour. On my last visit he refused to see me because I had not gotten a blood draw and refused to issue prescriptions for other conditions unrelated to the blood draw. Since the red blood cell readout covers a 3 month period, why should I have to get one every month for adult onset diabetes. Besides, he could also ask to see the glucose testing device, which keeps a record of the daily blood tests. Furthermore, I broke my kneecap, but got no referral because he would not see me, and I have no glucose test strips because I ran out and could not ask for a prescription because he refused to see me. Withholding a prescription for a disabling condition and holding it hostage to get a blood test is unconscionable. Besides, he never told me that it was that important. I did get it later that same day, but he would not give me an appointment till a week later, when I would not be available.
1.0 Rating
March 17th, 2017
5.0 Rating
December 1st, 2016
4.0 Rating
November 15th, 2016