Rate Now
Share Your Experience
Have you seen Dr. Harold Rekate?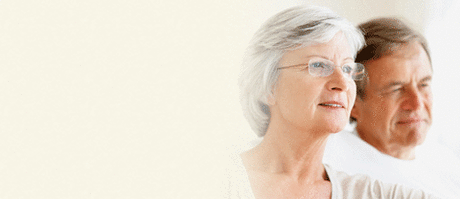 Alzheimer's Disease
Get the facts about Alzheimer's Disease, including the symptoms and stages.
103 Ratings with 39 Comments
4.0 Rating
April 19th, 2017
5.0 Rating
March 8th, 2017
He is brilliant but more importantly very caring!
1.0 Rating
December 1st, 2016
"Dr" Rekate attempted to perfform UNNECESSARY brain surgery on my autistic son. He was 3 hours late for our app, not because he was busy, we saw him during the 3 hr wait just wandering the hall of his office. He lied about my son's obvious diagnosis, claiming it was requiring surgery, when it only required watching. Why did he do this? $$$$. He thought hecould get away with it. When i started getting "pushy", he was mortally offended, and refused to see my son anymore! I was blacklisted, and i was sure my son's imminent death was going to be because of my big fat mouth. Luckily, we got a second opinion app aweek after rhe now cancelled surgery, and that dr diagnosed it as a benign condition, and said the other condition wasnt even a optional diagnosis based on the mri! Why did Rekate say it was so desperate? Because my son was already autistic. And the $$$, of course. Dr Rekate? Try dr mengle.
4.0 Rating
September 15th, 2015
5.0 Rating
February 18th, 2015
Dr Rekate was my surgeon when he was at Barrow's in Phoenix and he is the best!
5.0 Rating
October 1st, 2014
Amazing!
Words cannot describe how grateful I am for this doctor! He changed my life and has ALWAYS been available if I ever need him. (I once emailed him with a medical question and received a reply within 5 minutes). He is unlike most doctors you will encounter. He truly takes ownership and does not disappoint. I am almost 5 years shunt free when other doctors told me that would never be possible. Dr. Rekate went above and beyond for me and I will always be grateful.
5.0 Rating
April 22nd, 2014
Excellent Surgeon!!
Dr. Rekate operated on my 17 year old daughter. She had Chiari decompression surgery. She has been free of all previous symptoms since the surgery. It is amazing to see her pain free! Dr. Rekate was fabulous from the first appointment on. He is compassionate, understanding and takes the time to explain the details. I also appreciated that he did not rush to surgery. My daughter had a lot of symptoms and he took the time to explore all her symptoms, having her see other specialist to be sure surgery was the best option for her. I highly recommend Dr. Rekate without reservation. We also had a good experience at the Cohen Children's Medical Center and at the Ronald McDonald House. Having a child with a serious medical condition is scary; I am so glad we had Dr. Rekate through it all.
1.0 Rating
November 11th, 2013
Serious concerns over whether he should still be doing surgery
After our first consultation, Dr. Rekate recommended surgery and explained why. In the follow up letter he sent, there were typo's, he wrote incorrect information on it, and it even had food on the paper. We got other opinions, and declined surgery. At our second consult (we gave him the benefit of the doubt that possibly it was a clerical error prior), and after waiting 2 hours to see him, he spent 9 minutes with us. He again, gave us incorrect information, WAY off from what any other surgeon and radiologist told us, and told us our son has no restrictions, even though he still has Chiari, EDS, and symptoms from both. Then, in the follow up letter, he again sent us the wrong measurements and incorrect information about our child. I feel like their office is poorly run, the doctors are seeing too many patients. I honestly question whether he was even looking at the correct MRI's, as he would not look at them with us in the office at our appointment.
1.0 Rating
September 19th, 2013
Lying egomaniac
Dr Rekate is dishonest and hides mistakes he makes from his patients. He is not a doctor to be trusted and preys upon those in need of help and hope.
5.0 Rating
April 30th, 2013
he saved my life
Nearby Doctors

Dr. Harold Rekate is similar to the following 3 Doctors near New Hyde Park, NY.