Rate Now
Share Your Experience
Have you seen Dr. Harris Mcilwain?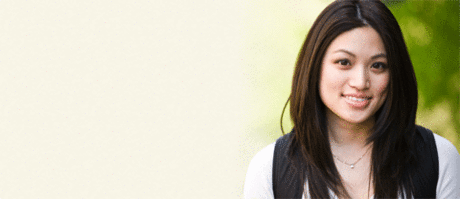 Birth Control
Get the facts about birth control so you can decide which type is right for you.
109 Ratings with 30 Comments
2.0 Rating
July 6th, 2017
Poor Communication Skills
My Mother has Dementia. I have emailed and telephoned, leaving messages, on various occasions for various issues. No response. This last time I was going through her medications and she had a prescription for 10 mg and the same medication with another bottle at 100 mg. I have tried to get an answer and, again, no response. Very disappointing. Dangerous.
1.0 Rating
August 25th, 2016
Seem like Dr Harris is only knowledgeable when it comes to fibromyalgia only. He just kept focusing on that and nothing else then he looked at a paper from my old Doctor telling me I had Lupus which I didn't and told me if I don't believe him to take it up with my doctor and asked me to read the paper he had and his hand but it never said positive for Lupus just gave the description. Clearly the paper just letting him know my doctor tested me for it and it was neg. I will never go back to him again or recommend him to anyone. It was truly a waste of my time and money.
1.0 Rating
January 26th, 2016
Another 2 hour wait.
I can't begin to tell everyone how ridiculous this is having to wait 2 hours after a 'scheduled' appointment time to see Dr. McIlwain. This office has no regard for the people who have to take off work to bring their loved ones in to see this doctor. If you are a caregiver and you think you are going to get in and out quickly, forget it. It is a minimum 2 hour wait after the appointment time before Dr. McIlwain will see you.
5.0 Rating
November 12th, 2015
5.0 Rating
May 11th, 2015
1.0 Rating
February 5th, 2015
I didn't do my research prior to visiting this Dr.'s office and I am sorry I didn't. Had I seen the reviews, I would not have visited him. His staff needs some attitude adjustment classes and it's a real pain trying get through to talk to someone. If you leave messages, they do not return calls. I had all my forms filled out, had an early appointment but still waited more than 1 hour to get to the room to wait another 1/2 hour only to spend about 10 minutes with him. Not satisfied at all with the entire staff. Will check other resources.
1.0 Rating
January 7th, 2014
Expect a two hour wait after scheduled appt time
I have never seen a more lack of communicative and non-compassionate staff than I have experienced in this office. Don't expect to be seen by Dr. McIlwain within 30 mins. of the scheduled appointment time; more like 2 hours. I am not exaggerating. I have taken my loved one to this office about 6-7 times and every time it is a two hour wait past the scheduled appointment time. My loved one is only seen by the doctor for a routine checkup that lasts a whole 7 minutes. Again, I am not exaggerating. I am so disgusted by the fact that the staff tries to use the reason that the doctor may need to take a little more time with other patients than the allotted time. I don't know what their "allotted" time is, but you would think someone at the office would have some common sense and schedule patients based on their reason for the visit. It baffles me that they would try to cram four people who need a half-hour with the doctor into a one hour slot. This office has a serious scheduling issue. The other comment today that really got me was that they said people have to wait to see a "good" doctor. I don't mind waiting, but two freaking hours past the appointment time is just nonsense and this happens every time. From the other comments here, it seems like it is the norm. I am sure there are other "good" doctors in Tampa, and he sure can't be worth the wait, from what I have read.
1.0 Rating
December 15th, 2013
1.0 Rating
September 30th, 2013
3.7 Rating
August 7th, 2013
Worth the wait!
Waited over 2 hrs. for my visit and glad I came. I've found him to be very kind and informative. The two books I have show he is a master in his field.
2.3 Rating
July 19th, 2013
The wait time is ridiculous!!
Not only have I had to wait 2-3 hrs at each appointment but I was told that my RNA was negative when I was clearly looking at the testing range and my result fell outside of the "normal" range, showing it was clearly positive! I pointed this out to the doctor and he said "oh, so you know better than the lab?" I thought, well it doesn't take a rocket scientist to be able to read a number and tell if it is within a certain range! He finally said "ok, so it's positive" so we will run more tests and I will mail you things you can do at home to help in the meantime...yea, that never happened! And good luck trying to get someone at front desk to actually answer the phone or finish their text message before coming to check you out and schedule next appt!
3.7 Rating
October 2nd, 2012
I waited 3 hours last time I was there, their excuse was that Previa patients have priority, why bother making an appointment if we have to wait 3 hours? I understand about most privileges to those paying extra for Previa (I thought about it myself) but not for the appointment given and not kept on their part (we also have other things to do) nor the time spent with patient cut short and in a rush which should always be important regardless of insurance, also being aware of the patient test results even the ones done at the hospital ER. Lately I'm a bit disappointed to how I had thought so high of him and I have been treated rather poorly.
Nearby Doctors

Dr. Harris Mcilwain is similar to the following 3 Doctors near Tampa, FL.