Rate Now
Share Your Experience
Have you seen Dr. Harshivinderjit Bains?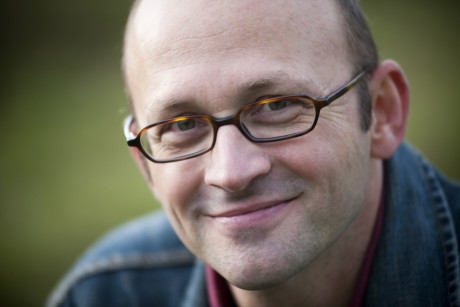 Chronic Dry Eye
Get the facts about chronic dry eye, including the causes, symptoms and doctors who treat this condition.
16 Ratings with 6 Comments
1.0 Rating
September 7th, 2017
I was referred to him because he was supposed to be one of the best. However he considers himself so important that it is necessary for patients to wait an hour or more to see him. When shots are necessary there is between 30 minutes and one hour to wait to be escorted into a large room with around ten or so other patients and lined up like an assembly line for him to walk down the line and give shots in the necessary eye that has been marked over the brow by one of the staff so he does not have to waste his precious time speaking.
4.0 Rating
December 8th, 2015
I consider myself fortunate to be receiving the excellent care of Dr. Banes, and being able to afford the expensive tretment. I am prabably recovering satisfactorily from eye surgery, but would like an explanation of the symstoms I'md having: How long will it take for the dark, round shadow to diaappear from my eye? Why am I having so many large floaters that obscure my sight? Is my other eye supposed to be effected by surgery in left eye? (Vision not as sharp) Will resume injections in my other eye wet AMD eye? Can one of your assistants send me an email about these matters?
2.0 Rating
July 16th, 2015
You grow old waiting
5.0 Rating
February 24th, 2015
Great Experience
1.0 Rating
July 26th, 2013
Non treated Glaucoma
I was referred to this office for retina check. My eyes are complicated and the staff had difficulty reading my eye pressure and took it over and over and over. Dr. Bains documented that my eye pressure was very high but only told me to follow up with my regular eye doctor. During that time my optic nerve was being damaged and after years of no one treating my glaucoma although I was seeing an someone every 6 months I'm now blind in my right eye. My wife asked Dr. Bains about a second opinion and he was arrogant and said he was the best anywhere and had state of the art equipment so we didn't need a second opinion. It's a good thing we didnt listen to him and went to Houston where he was immediately treated and had surgery for advanced glaucoma. His equipment was clearly not accurate enough to read eye pressure correctly and we DID need a second opinion. Stay away from this office if you don't want to go blind! We got a copy of my recorded and there are several obvious mistakes such as dictating one thing When the tests showed something else. We will never go back.
3.7 Rating
July 23rd, 2013
Dr Bains is a great doctor, however the wait time is not what we are use to. He has been my husbands Dr for almost 3 years. My husband (the patient) is a diabetic, therefore he has to eat periodically throughout the day. Our experience is the wait time is more than we are willing to wait. Total time we usually spend for an appointment is no less than FOUR (4) hours. Our last appointment was to be at 3;30, on arriving at 3;15 there was no less than 40 people still waiting to see the Dr. It is like herding cattle with only so much time left in the workday with the herd all bunched up with no place to go.. Needless to say we are not going back, no matter how good the Dr is it's not worth it. Our time is as important to us as his is to him. So should you choose to become a patient of his, be aware of the wait time.
5.0 Rating
August 2nd, 2016
3.0 Rating
October 26th, 2015
5.0 Rating
September 24th, 2015
5.0 Rating
May 13th, 2015