Rate Now
Share Your Experience
Have you seen Dr. Hassan Khan?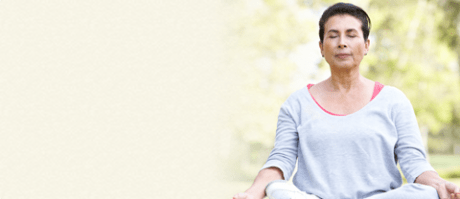 COPD
Get the facts about chronic obstructive pulmonary disease (COPD), including symptoms and complications.
Quality Rating
Highly Satisfied
17 Ratings with 8 Comments
5.0 Rating
November 23rd, 2015
5.0 Rating
September 17th, 2015
A Young Man; But, full of Wisdom.
5.0 Rating
May 30th, 2014
2.3 Rating
February 21st, 2014
Nurse Practitioner, nice, but over medicates
I recently saw Joann Vitiello, NP working under Dr. Khan for numerous concerns. I was first very impressed, but my follow-up visit led to adding even more meds to the mix, on top of the 3-4 she had already given me the last time (2 weeks prior), plus referrals for all kinds of testing. I am not opposed to being eager or aggressive with treatment, but this place needs to calm down with the medications and look into a more balanced approach, a happy medium, if you will. Upon reading a few other reviews of Dr. Khan, I now see where this practice's approach comes from. Medicate the ever-loving you-know-what out of patients! Not the answer! I feel that Joann's bedside manner is outstanding and she truly cares, but she even gets confused and lost with how many things she has prescribed or ordered. Additionally, some Rx's that were actually needed were never called into the pharmacy as I was told they were. The hold time on the phone to speak with an M.A. (one answered, placed me on eternal, hold, someone else picked up, then I placed on hold again, only to speak with another M.A. - Unacceptable - total of 27 minutes on hold to get lab results, which were STILL not ready, so another waiting period and it was very difficult to understand the M.A. due to language barrier. I then felt rushed because the officer was getting ready to close for evening, so I never even had a chance to request a copy to be sent for my review. The office is also closed on Fridays, so it is impossible to get any answers before weekend.
1.0 Rating
August 19th, 2013
Nice guy - aggressively medicates
I like Dr. Kahn, really nice guy takes his time with you however tends to prescribed multiple types and really strong antibiotics accompanied by lots of steroids for simple things such as a mild chest cold. (i mean antibiotics given to Cancer patients) Our pharmacist who was usually baffled by the barrage of meds often let me in on what was necessary and what was over the top. The one time my wife took all the prescribed meds, we had to rush her to the ER. Prognosis, over medicated and her body was sick from all the meds. Look, there are different approaches to attacking illness, i personally feel that using a jack hammer to open a walnut works but just a little over the top. If you are accustomed to taking lots of medication and just want what ever you have wiped out then this is for you. If you prefer a balance and want your prescription to match the severity of your illness, look elsware. - and the wait time is long!!
1.0 Rating
May 11th, 2012
I have become extremely disappointed in Dr.Khan. I have been going to him for over a year. 8 months ago I began experiencing severe symptoms and he began doing multiple medication trials. When I would tell him the medications were not working, he recommended I go to an ER. The ER's then told me this issue was my primary care doctors to deal with. Dr. Khan has NEVER once referred me to have any tests done. He has done nothing but perscribe multiple medications, some of which caused me to be hospitalized because he did not have blood work performed prior to perscribing the medications. One medication caused me a serious life threatening issue! I feel that he has done nothing but push medications on me rather than order tests or refer to a specialist. I finally took it upon myself to find a specialist because when I asked Dr. Khan for a referral, he told me that it was my responsibility to find a specialist. I have been suffering for 8 months, unable to function normally and unable to even drive now! After yet another ER trip recently, I was again told by the ER Physician that this is Dr. Khan's issue to treat. After leaving the ER, I went to Dr. Khan's office in severe pain, crying hysterically only to have him write me more prescriptions and then have his assistant hand me a letter stating he is refusing to treat me any further! Dr. Khan had been an amazing doctor until 8 months ago. There are staff issues, no doctor on call in the evenings for him, his staff either does not relay messages to him at all or they are relayed completely incorrect, he has become impatient and no longer seems to care. Whatever the issues are, I hope for his other patients sake he can work through them and show the care and compassion he used to!
5.0 Rating
December 27th, 2011
Very Caring Doctor
From the first moment he walked in the room, with a smile on his face & hand outstretched, I felt "this Doctor really cares". I was not disappointed. He spent a long time with me - which made the 20 minute wait worth it. His staff was caring, professional & attentive. It did seem to take a long time to get the lab papers & prescriptions once the doctor was done with me. I would recommend this doctor to anyone!
5.0 Rating
October 9th, 2011
Nearby Doctors

Dr. Hassan Khan is similar to the following 3 Doctors near Gilbert, AZ.