Rate Now
Share Your Experience
Have you seen Dr. Heather Appelbaum?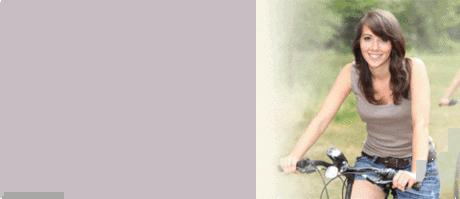 Endometriosis
Get the facts about endometriosis, including symptoms and parts of the body that may be affected.
35 Ratings with 11 Comments
1.0 Rating
November 8th, 2016
Poor Doctor and Poor Quality of care!!!
If you value your daughter's health, DO NOT BRING YOUR CHILD HERE! My daughter needed a CT scan, many phone calls and 60 days later-unable to get authorization, the doctor advises me to take my daughter to a general surgeon, even after she assured me that she can take care of her possible hernia. I will seek out a new GYN surgeon in NYC, it's a shame that I need to travel out of my county since this is a limited pediatric field. Please just take my advice, don't bring your child here!!!!!
1.0 Rating
May 16th, 2016
1.0 Rating
April 10th, 2016
Dr. Applebaum is a bit too cold and rude for a pediatric gynecologist. It would be better for her to listen to the concerns of the parents. Instead of talking over them. Also becomes sarcastic and mocking. She actually kept repeating a bad idea while batting her eyelashes. This is the behavior of an immature child. Not a doctor to trust our children to.
5.0 Rating
February 10th, 2016
There is no way to know if the diagnosis is correct if you don't have multiple opinions and then you may only have consensus not necessarily accuracy. That said I felt very comfortable with Dr Appelbaum and I felt I could trust her judgment. She was a calming influence in a tense situation. Thank you. Would I refer others to her? yes whole heartedly. As a matter of fact I already have. Oh for follow up after the visit, there was none needed to it couldn't be rated.
1.0 Rating
January 12th, 2016
Great doctor. She saved my daughter's life
2.3 Rating
February 3rd, 2015
Great doctor; difficult to schedule an appointment
2.3 Rating
February 24th, 2012
Not recommended
I became Dr. Applebaums patient after I found out that I am expecting. I found her distant and impersonal. During my prenatal care visits I have waited for her over one hour many times.Somehow I felt that my time is not valuable and I just have to wait and put up with her because I need the care. After I gave birth my six week postpartum appointment was canceled twice. I have no plan going back to her in the future. I can not comment on how competent she is when it comes to diagnosis and treatment because my pregnancy was normal, there were no complications. I would not recommend her to my friends.
5.0 Rating
October 12th, 2010
Quick Thinking and Highly Competent Surgeon
I'm a bit surprised to see the other reviews written here, as I have had a very positive overall experience, successful pregnancy and emergency c-section under the care of Dr. Appelbaum.Regarding prenatal care, I do recommend scheduling appointments early in the morning (she offers appointments as early as 7:30 am) to ensure an on-time appointment and ample time to answer your questions. Additionally, I recommend coming to each appointment prepared with a list of questions -- this is good habit with any type of doctor visit, OBGYN or otherwise.In any case, my primary reason for speaking highly of Dr. Appelbaum is that she ensured the safe delivery of my baby boy. Due to some complications that developed very quickly (preeclampsia, placental abruption, fetal distress - dipping heart rate), I ended up being rushed in to the OR for an emergency c-section. Dr. Appelbaum acted quickly, while still keeping me calm and informed throughout the process. Thereafter, I recovered surprisingly fast -- which speaks to her surgical performance. My incision only required 12 staples, whereas my hospital roommate (who had a different surgeon) needed over 20!
1.0 Rating
April 6th, 2010
Bad Birthing Experience with this doctor
I went to this doctor when I thought I was pregnant becasue of her location and hospital affiliation. She seemed quite nice during most of my office visits, though towards the end of my pregnancy, end of second trimester+, (just when a first time mom to be may have more questions) the vists got more rushed and became impersonal and distant. I had a scheduled c-section. When it was scheduled - more than a full week in advance - Dr. Appelbaum asked me if I wanted to meet any of the other doctors in the practice in case I went into labor before the c-section and had to go with whichever Dr was available. I actually declined and happily carried my baby to term and made it to the scheduled c-section date. At the hospital, after I was all suited up, a nice doctor came in and started talking me through what was going to happen. Slowly I realized that HE was planning on doing the c-section. I asked about Appelbaum and he said, no he was scheduled to do this. After he left I asked a nurse (I was upset), who looked up the schedule and said no, this other guy was always on the calendar to so my surgry. After the c-section, over the next few days in the hospital (I had complications) I asked about seeing Dr. Appelbaum. The nurses would occasionally say she was there with another patient, they would let her know. But she NEVER CAME TO SEE ME AT ALL!!! She was right down the hallway on more than one occasion. I felt confused about what was happening, pushed aside, kind of betrayed almost in a weird way. I felt upset about this experience and write her a letter. Never got a reply. I would strongly advise other women to stay away from this doctor.
1.0 Rating
September 27th, 2009
Dr. Heather Appelbaum told me I had cancer, a hemorrhagic cyst to my fallopian tube, she & her colleagues insisted I get a Hysterectomy, saying I didn't need my uterus or ovaries, just remove al of it, at my age I don't need it. She assumed my personal feelings and plans, had no empathy, I was 43 at the time. She was cold, insensitive. My gynecologists since her found no reason for a TAH & did the necessary biopsy to diagnose for cancer, finding no cancer, they referred me to an MD with the expertize to perform a myomectomy, I am very satisfied with Dr's I found. Dr Heather Appelbaum will not refer you to the Dr's who can do what is good for the patient, she wants the $$$$.
5.0 Rating
September 19th, 2017
Nearby Doctors

Dr. Heather Appelbaum is similar to the following 3 Doctors near New Hyde Park, NY.