Rate Now
Share Your Experience
Have you seen Dr. Heather Norton?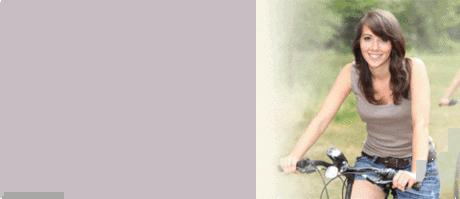 Endometriosis
Get the facts about endometriosis, including symptoms and parts of the body that may be affected.
Quality Rating
Highly Satisfied
26 Ratings with 7 Comments
5.0 Rating
March 17th, 2016
Best Doc. EVER!!
1.0 Rating
June 6th, 2015
everything and I mean everything Amanda Rothman said is 100% accurate!
The staff should work as debt collectors! I also have insurance but the procedure I needed went towards my deductible no problem I paid half up front an said the balance would be paid by the end of the month which was about 3weeks away. I had to return after 12 days due problems I was having so I was scheduled immediately as soon as I got there I was drilled about my remaining balance. I said as previously arranged it would be paid by the end of the month the woman said she needed the approval of the billing manager in order to proceed with my appointment -- remember all this happened before I could see the doctor and I was there for issues I was having and did not need the extra stress! The last straw the previous procedure needed to be repeated I went to my appointment as was informed again half was required I stated I was not sure I wanted to repeat the procedure and wanted to talk with Dr Norton first the receptionist said " oh you ARE having the procedure" - I was stunned I repeated not until I speak with the Dr. I was then informed the Dr had less than 5 minutes before she needed to leave to deliver a baby ... I said that's not enough time to do this procedure -- she said "well it is if you hurry"! I said No this is not happening --- I will let you know where to send my records and left! As Amanda stated this was only a small part of my story .. I have many more I could tell about their total lack of care and concern --- Do not go to this office!
1.0 Rating
March 25th, 2015
Most Unprofessional Practice! (THIS IS NOT AN ATTACK ON DR. HEATHER NORTON AS A DOCTOR)
Let me begin this review by acknowledging often times when I read a negative review for somewhere I think the person is irrational with his/her expectations, angry, or has nothing better to do with his/her time. Let me assure you, none of those apply to me. Instead of writing out a big long story of my horrible experiences (yes, more than one) with this Countryside OB/GYN Westchase office I have opted for bullet points so I can do exactly that...get to the point.... - It took over a month to get in for an annual exam (I was an existing patient) - The day before my appointment I started my period and called to reschedule. It took over a month to get me in the second time around as well. - Once I got in for my 9:15am appointment, I sat in the exam room till 10:00am when Dr. Heather Norton finally showed up (although she did apologize profusely, things happen and I understand that, but this was the beginning of the unprofessional behavior I received from this office and its staff) -One week after my PAP I called the office to get my results. I was told a nurse would call me back (this was a Tuesday). On Friday, when I still hadn't heard back, I called again and again was notified a nurse would call me back. -On Monday, now 13 days from my original appointment, a nurse finally called me back and said Dr. Norton had not looked at my results yet. -On Tuesday the Nurse called me again and told me I needed to come back in for another exam. She could not get me in for ANOTHER 2 weeks! -On Thursday I had enough and called the office to inform them I needed a copy of my medical records so I could transfer doctors (I had finally had enough waiting around for this office). I was informed the records person was not in the office and would call me back on Friday. -Friday came and went. Nobody called me. -On Monday I called again and was told the person in charge of records was not at his desk and would call me back. He did not call me on Monday or Tuesday. -On Wednesday I went to the office to get my medical records in person. -Nobody checked my ID or verified I was who I said I was...Even though I had been to Dr. Norton one time before for an annual, I had only been in the office a total of 3 times EVER--they did not know me well enough to know I was who I said I was. -Once the gentleman in charge of records copied them for me, he came into the lobby and handed them to A DIFFERENT WOMAN!!!! She notified him she was not the person on the medical records and she gave them back. He then came over to me and asked if I was Amanda. I verbally acknowledged I was indeed Amanda and he handed me the medical records. NEVER ONCE DID ANYONE VERIFY I WAS WHO I SAID I WAS!!!! -The icing on the cake is, when it was all done, they asked me for my card associated with my account so they could "close me account". In reviewing my medical records I found a receipt mixed in for a charge of $20 to take my own medical records out of the office!!! Nobody notified me I was being charged for obtaining my own medical records, nor did I authorize the charge! In conclusion, Although I do not dispute Dr. Heather Norton's credibility as a doctor, I do dispute the entire practice's professionalism. I have amazing insurance and am a hard working, educated, responsible member of society. I expect and deserve proper and prompt medical care--as does every living human! This was by no means a practice where you are treated as anything more than a paycheck to them. They have too many patients, too little availability, and not enough common sense. I will not trust them with my health and I would STRONGLY recommend you do not trust them with yours. I have never in my life had so much confusion, frustration, and anxiety surrounding a doctor's visit of any kind! I received better care and treatment at Planned Parenthood when I was in college--NO JOKE. The only thing here that is a joke is this practice!
5.0 Rating
November 8th, 2014
Amazing Doctor
5.0 Rating
April 15th, 2014
Felt very comfortable
5.0 Rating
November 21st, 2013
She's so GREAT!
Very sweet made me feel so comfortable. I highly recommend her.
5.0 Rating
August 30th, 2013
5.0 Rating
June 4th, 2017
5.0 Rating
March 15th, 2017
5.0 Rating
February 27th, 2017
3.0 Rating
December 14th, 2016
Nearby Doctors

Dr. Heather Norton is similar to the following 3 Doctors near Clearwater, FL.