Rate Now
Share Your Experience
Have you seen Dr. Hector Ramos?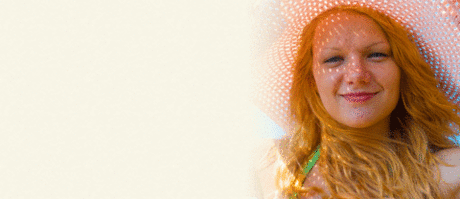 Skin Cancer
Get the facts about skin cancer, including the different types and symptoms.
Quality Rating
Highly Satisfied
26 Ratings with 12 Comments
5.0 Rating
August 28th, 2017
Professional and Competent
Dr. Hector is professional. He cares about his patients and has a nice rapport with them. Most importantly he is a competent and knowledgeable surgeon. My husband recently had a minor surgery performed by Dr. Ramos and he was thorough in the pre-operation appointments and prepared my husband well for the surgery. He shared his personal experience with my husband and helped put him at ease. Good Samaritan Hospital was wonderful. The staff was both competent and compassionate. They did an excellent job.
5.0 Rating
April 13th, 2015
Great surgeon
5.0 Rating
September 6th, 2014
Surgery
The things I liked about this doctor, well let me tell you Dr.Ramos did two surgeries on me the first was for my pancreas,I was very nervous for being the first one but Dr Ramos made me feel like it was a walk in the park, after that the second was easier. I would really recommend Dr.Ramos to family members and friends, he's kind and very friendly I loved this Dr. I like everything about him. There Should be more Drs like him. Excellent Dr.
5.0 Rating
July 8th, 2013
greatest surgeon
My dad was recently diagnosed with pancreatic cancer. Before my dad was transferred to Dr. Ramos, the previous doctor was telling me all the v pessimistic information and statements about my dad's condition which our me in despair. When Dr. Ramos took over my dad's case, he explained my dad's condition based upon careful testing and imagining. He showed me the whipple surgeon both on his smart phone and in his iPad. He successfully did my dad's surgery which took ten hours. He planted faith and hope in all of us again. Even though Dr. Ramos doesn't speak Chinese which is the only language my dad speaks, Dr. Ramos always has the bed side manner and he's always smiling and cheerful.
5.0 Rating
December 1st, 2012
Amazing!
Dr. Ramos operated my 83 old father. I was impressed with his attentive and respectful demeanor. Dr. Ramos' manner of communication is clear and accessible. He ensured that my father understood the procedures and follow studies required to address his ailment. And so importantly, he was able to speak to interact with my father in his language. From the initial visit to post surgery follow-up, visits never felt rushed or incidental. His amazing knowledge,skill paired with his humanity make him the best choice. Un million de gracias.
5.0 Rating
October 15th, 2012
Very Apporachable & Very Down-to-Earth
This is my first time seeing Dr Ramos. I found him with the help of my physician Dr. Emmanual Lim. Dr. Ramos surgically installed a fistula for possible future dialysis. He was VERY informative! He made me feel relaxed about the whole process, explained exactly what he was going to do before during and after! He came and saw me after the procedure. He even made sure my mom and partner were called when I went into recovery!He has a great sense of humor :-), which makes a huge difference when one is a bit apprehensive...he had a very calming effect on me...I would highly recommend him to my friends and family :-) ... He's professional and makes you feel at home! Thank you Dr. Ramos for making my very first experience at Good Samaritan, under your care ... a Very Pleasant one!!!
5.0 Rating
July 21st, 2012
highly recomended. I had the easiest and most painless operation ever
5.0 Rating
May 18th, 2012
Exceptional!
I am so pleased with Dr. Ramos' professionalism, care and attention to my needs! I am deeply grateful for his skill. He customized my surgery and care based on my health and desires. He made himself available for every question and concern I had. I am forever thankful and would go back to him in an instant if the need arises! I now consider him family.
5.0 Rating
January 19th, 2012
A Phenomenal Physician Surgeon
I am a 62YO Male who was diagnosed with ampulary CA. Needless to say, I was scared to death when first being referred to Dr. Ramos. He spent over an hour during our first meeting explaining his assessment of my condition, his recommendations, and prognosis in detail. Through the whole session he was extremely compassionate and completely honest. I felt completely comfortable and consented to go ahead with Whipple surgery. Before the surgery Dr. Ramos spent a great deal of time with me to allay my fears and reassure me. I, instinctively knew I was in good hands and trusted him implicitly. My surgery went exceptionally well. I was told that this extensive type of surgery could involve two weeks of hospitalization. I was up and out in eight days. All during my hospitalization Dr. Ramos was extremely attentive, always positive, and made me feel that he was my advocate in this foreign environment (The Hospital). It has been a month and I feel great. During this period I encountered a number of insurance issues that served to cause me a great deal of emotional turmoil. I didn't know where to turn so I went to Dr. Ramos. He reassured me that everything would be all right and had solutions to all of my concerns. I am truly blessed to have had Dr. Ramos as my surgeon. I would have no hesitation in recommending him to one of my closest family members. He's simply the best.
5.0 Rating
December 29th, 2011
You can barely see the scars
Dr. Ramos is very professional and although a surgeon, he had no hesitation is saying that surgery is not the first choice. He performed surgery on myself and I was amazed at how well I did especially with my many health issues. A year later my 80 year old mother needed surgery and once again he was my choice. My mother was walking around in just a couple of days and had no post surgical problems. We found him to have a wonderful bedside manner and a truly caring way. I recommend him to anyone who needs to undergo surgery.
5.0 Rating
December 8th, 2011
Here Is A Great Doctor, Doctor Hector Ramos
From the first Appointment with Dr Ramos, we could tell that this was a Doctor with knowledge and compassion and would be the Doctor to do the liver cancer surgery on my wife, Save her Life!! He spent all the time we needed to speak with him and he sure seems to tell it like it is. We are so pleased with his caring and re-assurance, he being a true Patient advocate with the caring and the services he provided my wife. The surgery went as planned, knowing the possibility of, however, no transfusion was needed and she was home in a week. A++ A Number One Hero!!Thank You So Very Much
5.0 Rating
January 26th, 2011
Dr. Hector Ramos
Two years ago, my health was not at it's best. In fact it was much worse then I thought. When I was rushed out of the emergency room, my memory of it today is clouded with what went on for the rest of the days that followed up to my surgery. Except for my memory of Dr. Hector Ramos, my surgeon. From our first "doctor and patient" talk to our final office consult, I will never forget how blessed I am today to have had this incredible man come into my life at that critical point. To put it more simple, he saved my life. Two years have gone by and my quality of life has improved 100%. I want to take this precious opportunity to let everyone know that the world of medical science is so very, very fortunate to have Dr. Ramos so he can help other people too.
Nearby Doctors

Dr. Hector Ramos is similar to the following 3 Doctors near Los Angeles, CA.