Rate Now
Share Your Experience
Have you seen Dr. Hector Rodriguez-Luna?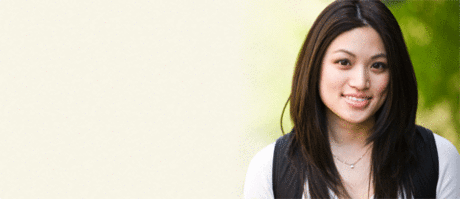 Birth Control
Get the facts about birth control so you can decide which type is right for you.
52 Ratings with 24 Comments
5.0 Rating
March 9th, 2017
Five Stars
I gave him five stars because he postponed my surgery until my body was prepped enough to start the procedure, so I was the last patient. He was thorough and found various maladies within my body. He has a nice reassuring demeanor and is so handsome so it was nice for him to be the last thing I see when I went to sleep and first thing when I awoke lol. All kidding aside he is really interested in curing my ailments thanks Dr. Luna.
5.0 Rating
December 14th, 2016
1.0 Rating
November 11th, 2016
Dr. Rodriguez is a wonderful doctor. Very caring, takes the time to talk with you, but his office staff is the WORST I have ever had to deal with. To say that they are rude and inconsiderate is being polite. Still have yet to get a follow-up appointment after multiple procedures. Been trying to find out what's wrong for almost a year.
1.0 Rating
September 28th, 2015
Can't even get an appointment
I Have called 4-5 times now trying to get into to see Dr. Rodriguez. 1st call- they said to get your records from the previous Dr.- I did that. 2nd call- I left a message- No call back- 3rd call- I left a message- No Call back-4th call- I was put on hold and then transferred MULTIPLE times- 5th call- I waited and waited- I give up-Good luck trying to get JUST AN APPOINTMENT.
4.0 Rating
June 4th, 2015
Great doctor, terrible wait times
Dr. Rodriguez-Luna is great, but I think these days it is difficult to be a doctor, you have a large amount of patients, you want to give them all equal attention but are being pulled in a bunch of different directions. The wait time to see him was nearly two hours and the staff was alright but very aloof. However, I was really pleased that he asked me about ALL the symptoms I was having, was not dismissive of any of them (even though I wrote down that I have an anxiety disorder - which many doctors have then been even more dismissive of my symptoms due to assuming my symptoms are probably nothing adn that I'm likely a hypochondriac). I was also pleased he didn't try to diagnose or even suggest that my weird stomach issues were simply IBS, or try to immediately throw any procedures on me. He respected my desire to not do any procedures or drugs unless absolutely necessary. It can be really difficult to find a doctor that still has an open mind and is respectful of things like this. For that reason I'll be staying with him because I think he's awesome, but I really wish the staff or scheduling would get it together.
5.0 Rating
March 4th, 2014
What a GREAT doctor!
5.0 Rating
September 3rd, 2013
Like talking with a Puerto Rican Dr. Welby
Nicest guy, takes his time during the office visit, genuinely concerned. Comfortable and well-run surgical center. Good competent staff.
5.0 Rating
July 4th, 2012
Great doctor
Dr Rodriguez is very professional and really does take the time to listen to patient's concern.
5.0 Rating
February 22nd, 2012
Exceptional doctor
5.0 Rating
October 14th, 2011
Fastastic Care
Went to see Dr. HR for chronic diarrhea after seen another gastroenterologists for almost 1 year. he is a pleasant and smart individual. He was very diligent, caring and compasionate. He performed an extensive work up with a final diagnosis of Crohn's disease. I am currently under therapy with good response. I have had resolution of abdominal pain and diarrhea. I can enjoy life again. I am extremely happy with his care and promptness. I read all the reports below and felt compelled to write my experience with Dr. HR which goes along with most of everybody except an anxious patient who called 2 days after the tests for results. I think that is a little unreasonable as it normally takes few days or even a week to get final results. I was glad to see that this patient still rated him high as he deserves for his communication, enthusiams and attention as well as manners. As far as the office, the staff is very attentive and caring. Kudos!!
3.7 Rating
July 7th, 2011
great bedside manner, but doesn't call with lab results
Dr. Rodruigez was so nice as I was a complete nervous wreck. He calmed me and answered all of my questions. However, he did do a lab for the illness that I suspect I have, but no one has called me for the results! I have called for the results three times as of today to the medical assistant, but she wasn't in. This is so frustrating when I have had this condition for years and am anticipating the results. I seen him about two months ago and you'd think they could call within this time frame! I had to tell them that I'd find a different Dr if the medical assistant can't call me with my results and then I will explain to the Dr why I'm going elsewhere. I have a colonoscopy scheduled with him in two weeks and hopefully it goes as smooth as my appointment with him. He was so nice and seems very knowledgeable. It's just his medical staff that I'm having the problem with....
Nearby Doctors

Dr. Hector Rodriguez-Luna is similar to the following 3 Doctors near Phoenix, AZ.