Rate Now
Share Your Experience
Have you seen Dr. Heidi Roppelt?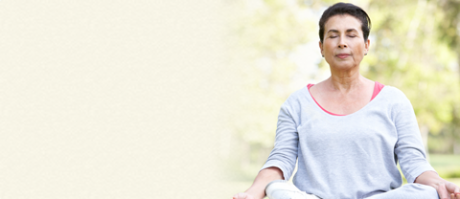 COPD
Get the facts about chronic obstructive pulmonary disease (COPD), including symptoms and complications.
24 Ratings with 11 Comments
1.0 Rating
March 7th, 2017
Worse bedside manner and Inability to listen
This doctor is not thorough. She uses "doctors in training" to do her job, consulting with them behind close doors, rather than with the patient. She forms her opinion, delivers it and does not want to be challenged by the patients health history or other physicians opinions. Interesting way to practice medicine.
1.0 Rating
January 16th, 2016
What are horrible bedside manner!
1.0 Rating
November 1st, 2013
5.0 Rating
August 12th, 2013
1.0 Rating
January 23rd, 2013
This doctor knew what she was doing UNTIL my Lupus went out of control. I am on my 3rd kidney transplant and she wanted to put me on meds that caused kidney failure! She REFUSED to speak with my nephrologist. She lets her ego get in the way to practice SAFE medicine. I don't think she is knowlegable enough to treat people with multiple medical issues! I complained to her about my body aches for YEARS. She claimed it was from Lupus. WRONG! I dumped her after she was very nasty to me. I found a new doctor, who in 15 minutes, diagnosed my body aches as Fibromyalgia. He prescrobed the correct medication and have been pain free ever since! Thank God i don't have to deal with this doctor again !
5.0 Rating
August 29th, 2012
Excellent physician
i found this dr to be extremely knowledgeable, and compassionate. I am glad to have chosen her as my physician and would recommend her to anyone with a rheumatologic disorder.
5.0 Rating
May 23rd, 2012
extremely knowledgeable
1.0 Rating
May 1st, 2012
This Dr. needs to go back to school and learn to be more compassionate to her patients and coworkers and staff!
My overall experience with this so called Dr. was a disgrace to Medicine. Not only waiting a bit over an hour for her, she lacked in patience,personality was poor, no room for questions asked, was not knowledgable about some meds I was on. She showed lack of compassion, and was very rude in her facial gestures when you didnt answer back right away. Did not want to listen to what you had to say. Also a staff member came in for a brief moment and she was unprofessional and was not tolerable attitude toward her. Again she asked me several questions, and if the answer was not quick enough, she was not kind in her overall expression. I rate her F-. I have been going to Drs. all my life from Cornell Presbyterian to Columbia and to Stonybrook, and never did I once encounter such a rude unprofessional and the worst bed side manner, poor quality of a Doctor in my life. I will never go back to her again, and will pass the word on for her disgraceful conduct to patients who are seeking help with thier ailment. I should have listened to my first referral, it surly was a waste of time with her. I know her ratings are going to drop and she will no longer be with Stonybrook. Maybe she should go back to school for her bedside manner. Her day will come and it will benefit us all, maybe she will learn to be more compassionate to mankind, she surely needs it! A disgrace of a Doctor practicing medicine!
5.0 Rating
February 10th, 2012
1.0 Rating
December 15th, 2010
Poor bedside manner
The first time I met this doctor a red flag went up. I figured, I would follow through with my next appointment anyway. My intuition was not wrong. She did not listen to my concerns or even address my other physician who she disagreed with. She was down right nasty to me telling me "I might not always be in remission". Almost like she wanted me to be sick, to put me on unnecessary drugs that I refuse to take (as long as my transplant doctor agreed/which he did). All in all, I would not send my dog to this nasty witch!!!!!
5.0 Rating
August 22nd, 2017
Nearby Doctors

Dr. Heidi Roppelt is similar to the following 3 Doctors near Westhampton Beach, NY.