Rate Now
Share Your Experience
Have you seen Dr. Heldo Gomez?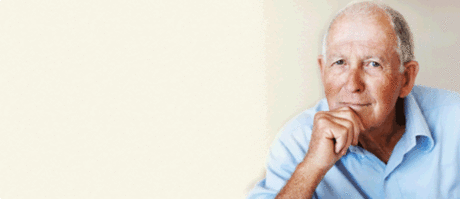 Parkinson's Disease
Get the facts about Parkinson's disease, including symptoms and how the disease progresses over time.
37 Ratings with 13 Comments
1.0 Rating
March 13th, 2017
Miserable
5.0 Rating
May 18th, 2016
An outstanding doctor!
5.0 Rating
November 6th, 2015
Best Neuro!
I never write reviews, but Dr. Gomez gave me my life back. I am almost 6 months post ALIF and I am fusing exceptionally and cleared for all activity. He is a straight shooter and knows what he is talking about, he didn't sugar coat anything but promised his best and he went well beyond that. Mind you I was 27 and very active before he diagnosed me with cauda equine syndrome. I can not tell you how happy I am that I did not go with the first surgeon I saw. His bedside manner was great and is super like able. I wish I could tell him again how appreciative I am of him and his work. He was worth traveling 4 hours for!
5.0 Rating
November 4th, 2015
The Best
I feel great after my surgery. Dr Gomez is the best in the biz. I had a small emergency on a Saturday night. I called his office at 2:00 Am and left a message. He called me back within 5 minutes and gave me directions to share with the Emergency Room. Due to his direction I was in and out of the ER within 1 hour.
1.0 Rating
July 21st, 2013
Not Happy with a doctor I never met
I was refered to Dr. Gomez after a car accident. My first appt. the doctor was not there. I was given a choice of seeing his PA or coming back. I saw his PA as it was a long drive to his office and I was in pain. My next appt. I saw his PA again. Was told I needed to get an MRI. I got the MRI, went to appt. after MRI. Still did not meet the doctor, but was told I needed surgery. The PA was very nice, he spoke highly of the doctor. He talked to me about the surgery. I told him I needed to think about it and would let them know. I was very upset that a doctor I had NEVER met, seen or talk to wanted me to set up surgery with him. Did he really think that was professional? Did he think I would let a doctor I didn't know operate on me? I guess meeting in the oparationg room was suppose to be OK? I never went back to his office. Saw a different doctor who was awsome. He was in his office for my appointment. When I saw how much Dr Gomez's office charged me to see the PA, I was livid. His charges where over the top. I guess he thought since it was a car accident and I was seeing a lawyer for my injuries that he would get his share of my settlement. If I had seen the doctor, I might of been ok with the charges, but it wasn't OK to charge that amount to see his PA over and over. Yes, I was rearended, yes I had a neck injury. I have always thought people who got hit and claimed to have a neck or back injury where full of bull. When it happened to me, I realized it is very possible to get hurt worse then you'd think. Plus, it was my insurance that paid the most. Warning, get uninsured or underinsured insurance. The state required amount of $10,000.00 does not cover near the medical expenses you could end up with. As for Dr Gomez, never met him and would never let a doctor who didn't take the time to meet me do surgery on me. Office staff was very nice..
5.0 Rating
May 8th, 2012
Like Dr. Gomez very much. Helped me with my back problem.
5.0 Rating
March 20th, 2012
I just had back surgery and I wouldn't go anywhere else. He is the best around clinically, but also has a great bedside manner. He helped educate me on my problems, which surgery was my only option. I feel pain free and should of had seen him years ago. Going to see Dr. Gomez and his support staff has been a life changing experience.
5.0 Rating
March 9th, 2012
1.0 Rating
June 19th, 2011
He's not all that
I have had a work comp injury, he has been treating me for over 12 years i have only seen him 5 times three after surgery. the last time i went to see him i had two other opinions from other Neuro surgeons, both asked if i was was on restrictions which i was not, and both adivsed i needed surgery. Even the Doctor that read my MRIs wrote in his report that there was problems. Gomes adives that the Doctor was wronge. hhhmm i dont know about that one. I had three MRI's all MRI's showed that my problem was getting worse, i have been in pain, finger are numb, and pain going down both arms yet theres nothing wronge with me. Then he wanted to argue with me in his office. He said theres only two questions you have to ask, one is my spinal injury any worse than before and the answer is no. the other qusetion do i need surgery and he advised no that was answered in the first question. So i asked him then why have i had increased pain adn numbness in my fingers. He replied you have a spinal cord injury. NO KIDDING!!!! how about this answer, sir there is nothing else i can do for you. You have a spinal cord injury that in my opinion does not requir surgery at this time. You are more intiled to have anther opinion, i will get intouch with your pain management doctor to see what kind of restriction we can put you on.
1.0 Rating
May 18th, 2011
5.0 Rating
April 14th, 2011
I am a Trauma nurse and worked with him 18 years ago. I just had shoulder surgery and have to have ACDF surgery. I wouldn't let any one else touch me! I know he is the best around from a clinical point of view. He sat with me for a long time, drew a fantastic diagram of what he will be doing. He was patient and answered all my questions before I'd even had a chance to ask them. I found him and his office staff very accomadating.
Nearby Doctors

Dr. Heldo Gomez is similar to the following 3 Doctors near Palm Beach Gardens, FL.