Rate Now
Share Your Experience
Have you seen Dr. Helen Schilling?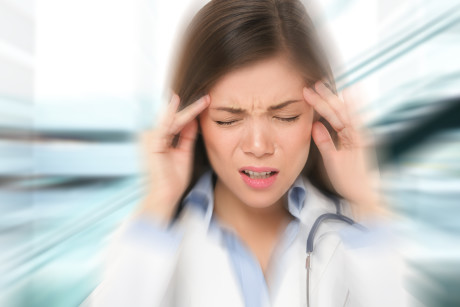 Migraine
Get the facts about migraine headaches, including the different types of migraine and migraine triggers.
24 Ratings with 12 Comments
5.0 Rating
May 29th, 2017
Walking Daily
I have been a patient of Dr. Schilling's for over 15 years. I met her when I was in the hospital and had just had an aputation of a part of my leg. She helped me get up, get an artificial leg and replace the leg whenever they were too old. She has always had enough time for me. I am walking today thanks to her!
1.0 Rating
July 8th, 2016
Uncaring, dictator
1.0 Rating
March 25th, 2016
Very wreckless actions by doctor
Worst pain management doctor. Could very well cause someone on long term pain medications to be come very ill after stopping them all together instead of weaning them off. People on some types of narcotic pain meds have to be tapered off them or they could have seizers. My loved one was forced to deal with her in a hospital type setting
3.0 Rating
February 27th, 2016
Terrible uncaring staff. Leaves her practice for as long as two months with no back up for her patients. You never get a call back on a question or problems. Left me with no pain medication while I had two spinal fractures. The receptionist is not helpful or friendly. She has never looked at a X-ray or done blood work........etc etc. stay away!!!!!
5.0 Rating
July 16th, 2012
Finally!
she was the only dr. who understood the extreme pain of lupus & RA dx. & helped mera
5.0 Rating
May 22nd, 2012
Only doctor that would listen to me
1.0 Rating
April 21st, 2012
A true dictator
5.0 Rating
March 22nd, 2012
She is great
I have had chronic pain for over 20 years. For over 2 years I have seen Dr Schilling at least 4 times a year. I have flown in from out of state to see her for my regular appointments when I was working out of state. She is professional, she knows what she is doing, she always provides adequate time to ask questions. I had the need for injections to help with severe neck pain after a long car trip. I called one afternoon and was told it would be two days to get in, for a pain specialist that is NOT a long wait. Instead, the receptionist called me the next morning and asked if I could be there that day as there was a cancellation. I gladly went in earlier. I am totally pleased with Dr Schilling.
5.0 Rating
February 12th, 2012
Great doctor
I have been seeing Dr. Schilling for a year now. She saved me from having to have back surgery which was recommended by 2 other doctors. My back pain isn't 100% but it is sooo much better. She is the only doctor that really listened to me. I have my life back. She has very nice bedside manners.
5.0 Rating
December 3rd, 2010
Excellent Doctor Excellent Staff
I saw Dr. Schilling as a patient at Houston Northwest Medical Center Just before being transferred to Rehab. At first I was a little afraid of moving to a rehab hospital after all I'd been through at Houston NW Medical however Dr. Schilling made the transfer better. She entered my room with an intern which was quite alright with me as they have to start somewhere. Dr. Schilling is one the kindest, knowledgeable, professional, compassionate Doctor's I've seen. Her office staff is always kind and always gets the answers I've ever needed. On my first visit I was barely able to walk was on oxygen and used a walker she was very helpful she took her time to go over the problems and concerns I had. Dr. Schilling is not a pill pusher like most of the clinics in the area, she is cautious with the medications she prescribes and always makes me feel like I'm part of my treatment plan. She is NOTHING like one of the comments posted by others on this page by another disgrundled person who doesn't understand that Dr. Schilling is inpractice to help patients not degrade them. Dr. Schilling happens to be one of the doctors who provides a place for interns to further their education. The interns follow the same patient care guidelines as any other practice does. Dr. Schilling is the best choice when it comes to pain management.
5.0 Rating
November 9th, 2010
5.0 Rating
September 26th, 2010
Nearby Doctors

Dr. Helen Schilling is similar to the following 3 Doctors near Houston, TX.