Rate Now
Share Your Experience
Have you seen Dr. Henda Bouali?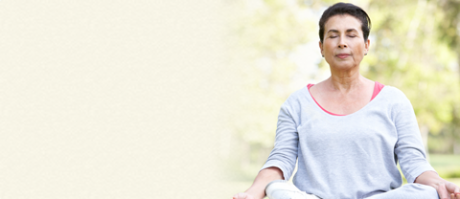 COPD
Get the facts about chronic obstructive pulmonary disease (COPD), including symptoms and complications.
15 Ratings with 3 Comments
1.0 Rating
February 22nd, 2017
Never get a diagnosis
Even though there are plenty of results pointing to the condition that you have, you never get a diagnosis. She leaves you feeling like you're crazy and your symptoms are all in your head. She never takes steps to help you with your pain. You have to argue with her continuously to get her to send you to places to help with the areas of your body that need attention. She wouldn't send me to PT for my knees and when I argued enough she sent me and PT sent me to a surgeon which I needed surgery. If I hadn't argued with her to at least send me to PT I'd still be unable to walk. MRI results and documentation of issues and she will not diagnose you to put you in the proper place to conserve some quality of life free from pain. Rediculous and unacceptable.
1.0 Rating
May 13th, 2014
No help at all
I had been having severe groin pain and less severe back pain, and my primary physician wanted me to see a rheumatologist. Dr. Bouali didn't even do an exam, yet she diagnosed me with fibromyalgia on the first visit. I had my doubts because the pain wasn't widespread throughout my body as fibro typically is, but she assured me that her diagnosis was correct and that I would need to adhere to her treatment plan if I wanted to get better. She wanted to prescribe several fibromyalgia-type drugs and send me for biofeedback treatment. She also insisted I exercise more, despite the fact that I kept telling her I physically couldn't handle it without the pain becoming unbearable. I refused the drugs but I did try to do more walking. I couldn't even walk 1/4 mile before my leg would start giving out and I would trip, almost falling to the ground several times during the last walk I attempted. That was it--I just knew it couldn't be fibromyalgia. Within 2 weeks of the visit with her, I managed to get an appointment to see a great ortho surgeon out of the area who diagnosed me with severe hip arthritis--it was NEVER fibromyalgia. My ortho was absolutely shocked that a physician had missed my obvious hip pathology symptoms and misdiagnosed me with fibromyalgia. I had a hip replacement and the pain went away. I was very disappointed that she made such a hasty diagnosis and made me feel like a lazy and non-compliant patient because I didn't believe her diagnosis and didn't want to participate in her treatment plan.
1.0 Rating
August 1st, 2013
A little confused!
I was referred to this Dr ..I have svere Fibromyalgia ..She was very nice at first .then she said she doesn't take many FM patients ..Hmm well she is a rhem Dr she started me on Lyrica which I was allergic to as I am most meds you take for FM she will not give anything for pain to change the quality of my life so why waste a big co-payment for a fancy name when they aren't going to help you
4.0 Rating
May 11th, 2017
5.0 Rating
May 11th, 2017
1.0 Rating
January 3rd, 2017
1.0 Rating
January 1st, 2017
1.0 Rating
July 17th, 2016