Rate Now
Share Your Experience
Have you seen Dr. Henry Redmon?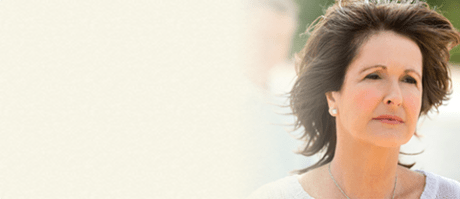 Metastatic Melanoma
The facts about metastatic melanoma, a serious skin cancer, including signs, symptoms & what happens to the body in each stage of cancer.
56 Ratings with 23 Comments
5.0 Rating
June 30th, 2017
Facial Keyloids
5.0 Rating
June 19th, 2017
Melanoma Excision from face
I went to see Dr. Redmon after having been diagnosed with Melanoma by my Dermatologist. I called and spoke with Debbie, who was not only fast and efficient, she did everything in her power to get me the earliest appointment available. At my consultation the staff was extremely understanding of my nerves and did everything possible to ease my concerns. Dr. Redmon spent 45 minutes with me discussing my options and answering every question I had. He was also very honest with me about what to expect in the days following my procedure, I am now a week post-op and could not be happier with the results. I would highly recommend Dr. Redmon to anyone needing cosmetic or otherwise procedures done.
2.0 Rating
February 20th, 2017
Had breast augmentation almost 3 years ago Had complications very dissatisfied with the outcome I have been to him many times and what he says is they look better than they did before which is extremely unacceptable that's why you go in there and you pay for plastic surgery or he will put it off like it's normal and it is not I have been to three or four different sturgeons to try to correct it and it's going to cost me almost $10,000 I do not recommend going to him because he does not guarantee his work
5.0 Rating
October 4th, 2016
Best Dr.and Staff
Dr Redmond is one of the best surgeons around. He did two difficult operations on me and as far as I am concerned the results was better than I could imagine. He is very professional and well respected by his staff and the staff in every hospital that I had the surgeries at. Two different Hospital with the same comments from all of the staff of both places. They all mentioned how lucky I was to get Dr. Redmond and that I was in the best of hands, and I agree. I cannot way enough about Dr Redmond and his staff. The Best
5.0 Rating
August 1st, 2016
2.0 Rating
March 7th, 2016
5.0 Rating
December 28th, 2015
Dr Redmonds demeanor will but you at ease the minute he enters the room. He is honest and pricing is fair.
2.0 Rating
December 9th, 2015
breast reconstruction
Over 20 yrs ago I had cysts removed that left me breast less. To correct that I had saline implants. Apx. 20 yrs later one deflated :( . the ins. I have now left me Dr. Redmon as my only option. He replaced my implants with the new silicone breast shaped implants. They looked great while I was still swollen. He put in I swear 2 sizes smaller than before, not by my say! My skin is thin and you could see the implant very strongly. He said he would correct that with liposuction cat graph transfer. Ouweee! Well the transfer of my live fat did not live! Then I couldn't move my arm neck and back were in severve pain. He said my muscle had tightened up around ithe implant and actually folded it and he needed to go back in. Well each time you go back in tissue is lost! I have thin skin! He then had to use a mesh when he replaced this implant. Only he did the one. That one is again hardending up and looks way did. From the other. Now the other one is soft but really needed to have the mesh to for you can see a strange looking hump of the top of the implant that you can see in most shirts! I don't know I feel from his first surgery he should have put in what they call an internal bra and then used saline. I think this strange hump is that this breast shaped implant is not sitting proper. I have to go back to see what next..:( very frustrating the scars under my boobs look awful now! Not so pleased the only thing the Dr. Says is well you look better than before! Maybe a little but not what I expected at all! I'm not sure if this is the drs work or my body that's making this be a long nightmare. And with having this question makes me think its him.. Idk... Well see I hope it gets fixed soon and right. I hate feeling so self conconcious but I can't help it my breast are not RIGHT! I don't like the size he choose but that part I can live with if I have too but the rest of it is not acceptable. Really. I too feel he may be using me as a guinea pig, for another Dr. That ins. Will not cover and I can't afford said he would have not gone with these implants for my skin is way too thin and they will never look or feel natural. Not enough fat to hide them under. But that the internal bra a good sized one and saline is really the only way to get satisfactory results. Can that be done now?! Now that even more tissue is gone?! Am I going to have to live like this or turn I to a true full fledged looking freak?! Scared is all I can say! Please pray for me! Thanks
5.0 Rating
August 28th, 2015
True to his words
I needed my upper eyelids worked on for years and Dr. Redmon was referred to me from my personal physician. He always took the time, without rush, to explain my situation and procedure. The staff explained the costs and how the insurance worked under complete confidentiality. Bottom line is the surgery did exactly what he said it would do, and quite frankly, he is just a very friendly guy that is good at what he does. Straightforward, laid back, skilled. Now if I could only get my regular physician to be like him I will be happy. One more thing. I'm a overweight 62 year old man that never once was made to feel uncomfortable coming into a "plastic surgery office" along with the beautiful people. I liked that!
2.0 Rating
August 8th, 2015
tummy tuck
In 2008 Dr redmon performed a breast lift and the Tummy tuck. I developed complications with an embolism in my lung long story short my Blue Cross Blue Shield did not cover me so 6 years later I'm having to file bankruptcy due to sixty thousand dollars worth of medical bills that I can't pay. Dr Redmond promise to help me get these Bills reviews and talk to the hospital and insurance carrier, but never followed up. They did not do a good job of disclosing possible complications both physically and with insurance. surgeries themselves We're somewhat satisfactory although he left me with a straight shape body no waistline with the tummy tuck apparently that would have been an extra cost but it was something that was never pointed out to me had I known that I would have paid the extra cost to and that was some kind of a shape versus just a straight no waist. Also left w doggie ears when to him twice to fix...still got them..
1.0 Rating
July 3rd, 2015
Stay away from this Doctor
He botched my surgery, which was not that complicated. He never told me. I was not healing properly and another doctor informed me what happened. I would advice people to not make the mistake i did. He is odd, doesn't talk much and looks unprofessional and he is. Wish I never made the mistake to have him do my surgery.
Nearby Doctors

Dr. Henry Redmon is similar to the following 3 Doctors near Tampa, FL.